You are currently browsing the tag archive for the 'Oslo Debate' tag.
I was privileged last month to attend the Oslo Forum, an annual gathering of those engaged in mediation and conflict resolution. I had been invited, along with Mr Sumanthiran, to debate on whether it was correct to talk to extremists. The concept paper referred in some detail to recent developments in Nigeria and Afghanistan, but we were in fact the only participants in the debate from a country which had recently been in grave danger from extremists. We were able however to benefit during the Forum in general from informed inputs from several delegates from countries now suffering from extremism, such as Nigeria and Syria and Yemen.
Our own debate was chaired by Tim Sebastian, and though it was generally accepted that I came off well, I told him afterwards that I was glad my Hard Talk interview had been not with him, but with Stephen Sackur. Interestingly, that interview still raises hackles amongst those who seem stuck in an extremist agenda, so I presume they are grateful to our government for no longer using the services of anyone who can engage effectively in Hard Talk. In turn I am grateful to the Centre for Humanitarian Dialogue, based in Switzerland, which organizes the Oslo Forum, and more recently to the Australian Broadcasting Corporation, for giving me a forum in which to argue the case for what the Sri Lankan government has achieved. Contrariwise, those now with the mandate to represent us internationally seem busily engaged in undoing that achievement day by day.
But that discussion, grandly termed the Oslo Debate, was only part of a very interesting programme. Amongst the contributors were Kofi Annan and Jimmy Carter, and I felt particularly privileged to talk to the latter, still thoughtfully constructive at the age of almost 90. I look on him as the best President America has had in recent times, perhaps the only idealist of the 20th century apart from Woodrow Wilson – which is perhaps why their tenures ended in what seems failure. Certainly, as I asked him, his signal achievement in putting Human Rights at the centre of American Foreign Policy seems to have been perverted by his successors who have turned using it for strategic purposes into a fine art.
Presentation prepared by Prof Rajiva Wijesinha at the Oslo Debate on
Whether or not to engage with extremists
Held on June 18th at the Oslo Forum 2014
(Delivered after the presentation of M A Sumanthiran, MP)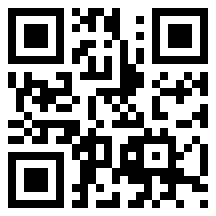 When I was first invited to participate in this debate, I was told it was about talking to terrorists. I thought then that I would like to speak in favour of doing this. This was in line with a position I took up a quarter of a century ago, at one of the early seminars when the Liberal Party proposed a programme of far-reaching constitutional reforms.
We were faced then by two terrorist movements, one in the North, the other in the South. I had been strongly critical of some appalling terrorist activity that had taken place recently, and was challenged by one of my former students about my condemnation of those he saw rather as freedom fighters – and I think he referred then to both groups. My response was that I did not think it correct to refer to people as terrorists, though this did not detract from the moral obligation to stand foursquare against terrorist activity.
This was perhaps a naïve view, and needs fine-tuning. But I do still think that those who turn to terrorist activity may have reasons for this that the authorities they challenge need to understand and also respond to. Engaging with them then is a necessity, though it must be done with care, and based on principles that make clear that violence is not acceptable, and certainly not acceptable against individuals who have no responsibility themselves for oppression and abuse that is intolerable. But we need to distinguish actions which are reprehensible from motives that may arise from unacceptable situations for which we too are responsible.