You are currently browsing the tag archive for the 'Osama Bin Laden' tag.
Let me deal first with what they have presented as their most damning evidence, the pictures of the dead body of Prabhakaran's son. The killing of a child is always shocking and, unlike the celebrated Elie Wiesel, who excused the killing of members of Osama bin Laden's family on the grounds that 'it was bin Laden himself who placed them in harm's way', I do not think that is in any sense an excuse. We must investigate what happened, and take action if this was execution.
However the manner in which Channel 4 drums up evidence suggests that they are more concerned with vindictiveness towards their enemies than justice. In their anxiety to declare that the boy was tortured, they claim that they have been told this by a Sri Lankan army officer. However, in the transcript they show, it appears that, when they asked this officer how the boy had been treated, he simply responded 'I got to know at the latter stages that they found out where Prabhakaran is through his son'.
Then there is a description from a pathologist about how he had been killed, a description that uses the word 'likely' three times. This uncertainty is compounded in the response to the question Channel 4 posed about torture, having declared that 'clearly' whoever killed him was trying to get information.
The answer is categorical that 'There is no evidence on the body of physical torture'. However, the obliging expert then claims that 'if we can imagine the situation he was in', since there were five others 'who may well have been killed before he was killed', and (this is now definite in what we can imagine), he was shot 'by someone standing in front of him with the end of the gun within a few feet of his body, that would be a psychological torture in itself'. In this extraordinarily tentative world in which the Channel 4 expert lives, the alleged torture being characterized by a bizarre indefinite article too, this is enough to claim that President Rajapaksa is guilty. The sequence ends with the claim that, after several hypothetical steps, 'the legal difficulties of linking the top to the bottom are largely eliminated'.
I should add that this video does not seem, at first sight, to contain many of the flaws of the previous video Channel 4 showed, which was initially dated wrongly (with no explanation given when we showed that the metadata indicated something else), with no editing of fragments in the wrong order with the inclusion of one fragment filmed at a different time and perhaps even a different place according to the reports the UN commissioned, with no purportedly dead figure putting down his legs which led one apparently eccentric expert to declare that is was possible he was drunk or sleeping or playing dead while others were being shot through the head around him. The video of Balachandran's body – not  actual killing which was shown in the other video, which is bizarrely now connected to this through claims of a pattern – does not seem tampered with, which is why I believe the incident should be investigated. In the other case, it is obviously the video that should be investigated first, and for this we or the UN needs to have the original videos Channel 4 showed, not a copy as happened with the first video, when Channel 4 refused to give what they showed to us or to the UN.
Channel 4 claimed to have received the initial video from a body called Journalists for Democracy, which is the same body that supplied the UN with another copy of that video, but one that differed in salient particulars that we had pointed out. And this time round, to strengthen their case against the Sri Lankan government, it is of course a representative of Journalists for Democracy who is trotted out. Those who do not know the involvement of this group in making the film in the first place would naturally be fooled, but it is sad that governments also refer to Channel 4 approvingly, without bothering to study the sleight of hand that is used. Read the rest of this entry »
I could scarcely believe it when I was told that Hillary Clinton's reaction to the death of Colonel Gaddafi was, ' We came, we saw, he died.' The statement seemed so vulgar, and at the same time so asinine in its meaningless parodying of Julius Caesar, that I could not imagine that it had actually been made by the Foreign Minister of the most powerful country in the world.
I checked then, and was told by someone I can rely on that she had indeed said. 'We came, we saw, he died….heh, heh.' He had seen this on CNN.
I was immensely saddened by this. Some months earlier I had written about what I thought was a civilized element in the lady, the awe that seemed apparent in her eyes while she was watching the killing of Osama bin Laden. That had seemed to contrast with the steely determination of the others in the room, and I had fancied that the maker of policy was at least aware of the wider moral dimensions of that particular execution.
But now it seemed morality was trumped totally by what seemed to be unashamed gloating. Of course there was a difference, in that the Americans were clearly responsible for the killing of Osama bin Laden. The lady knew this was a defining moment for American decision makers, for clearly they were behind what could be seen as cold blooded murder. But I assume the powers that be felt this was a risk that could be run, that the argument could be made that Osama was a threat to national security even if disarmed and in custody, and therefore it could be argued that the decision had been made as a form of self defence.
The recent seminar on Countering Terrorism was a rich and enlightening experience. It helped me to understand further the deep sense of hurt that our military and political officials feel about the swarm of attacks they now have to face with regard to allegations of war crimes. I had known earlier from the statistics I collected from daily TamilNet reports that we had done our best to fight a clean and careful war. Until the end of 2008 we had succeeded, in the Eastern Province, and also during the whole operation to retake the Western part of the Wanni. Even then though, we had to face allegations that had no basis whatsoever in fact, as with the Human Rights Watch claim that we had engaged in indiscriminate attacks on civilians in the East.
The Report that accompanied this assertion, which hardly anyone read in full then, which has now been forgotten though the sensationalistic claim still reverberates, makes it clear that there had been only one incident in which civilians had died. That had been caused by mortar locating radar, with the LTTE having been proved to have been inside a refugee centre, bearing weapons and with bunkers having been prepared.
Human Rights Watch grants this but claims that there is no evidence that the LTTE used heavy weapons. Sadly, in their zeal to target the Sri Lankan government, they omitted to put on record the obvious demand, that the LTTE should not use refugee centres as places from which to fire. The stunning silence of the now hysterical international community seems to have encouraged the LTTE to use this tactic with impunity again and again.
One of the most depressing aspects of the recent killing of Osama bin Laden is the manner in which it seems to have warped moral judgments. Reading through the 'Newsweek' account of what had happened, and the wider dimensions of the incident, I came across the following claim by Elie Wiesel, who was awarded the Nobel Prize for his part in bringing those responsible for the Holocaust to justice.  Wiesel notes the celebrations that attended the killing of bin Laden and that normally he 'would respond to such scenes with deep apprehension. The execution of a human being – any human being – should never be an event to be celebrated.'  But he believes that this death was different. Wiesel claims that bin Laden's crimes were so many, that 'By his actions, he gave up any right to human compassion.'

I found this worrying. I do not disagree with Wiesel with regard to there being no need to regret bin Laden's death. But I do not think compassion is something to which people have a right. I believe compassion is a duty we owe ourselves, and that we should never cease to feel compassion for all sentient beings. Such compassion should not take away from the understanding that the death of one individual or another may be necessary so as to prevent further suffering. But inflicting death as a matter of justice or self-defence should never harden us to the need for compassion for our fellow human beings, and indeed for all forms of life.
And I fear that Wiesel went further, in justifying other deaths, in a manner that suggested that a determination to destroy what has harmed us can have even more dangerous consequences for ourselves. He wrote that bin Laden 'was not the only one put at risk by the American operation. There were others. Among them, children. And children are never guilty. Still, it was bin Laden himself who placed them in harm's way'.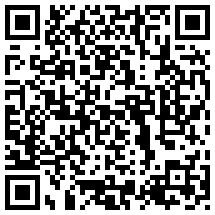 Amongst the plethora of photographs released after the killing of Osama bin Laden, there is a particularly telling one of President Obama and senior officials. In Time magazine it is captioned 'A view to a kill', which suggests that the group is looking at a screen on which the last moments of Osama are being displayed.
One feature stands out immediately in the picture. In a group of hard-faced men, Hillary Clinton sits with her hand over her mouth, her eyes seemingly displaying a sense of shock that no one else in the picture shares. The others are most of them involved in security activities, including military men, with the only other female amongst them, White House counter-terrorism chief Audrey Tornason, sharing in her eyes the steely determination of the rest.
To me it was an endearing photograph of Hillary Clinton, for it suggested the human dimension that should never be forgotten when hard decisions are made. I can quite understand the anxiety of the Americans to do away with Osama bin Laden, and after the appalling nature of the 9/11 attack, it would be churlish to claim that the force they used was excessive. But it is important that the occasion should not have been one of unrepressed aggression, and that a sense of decency was also maintained by at least one participant is salutary.
And not only one. The other face that stands out is that of Barack Obama himself. All the other faces are complacent, his is not. His face registers the enormity of what is happening, a determination to see it through, but also an understanding that the decision was not an easy one. The face no longer exudes youthful exuberance, and this is clearly a man who has aged in the last couple of years. But it is still a human face, with no trace of the easy sanctimoniousness that both George Bush and Tony Blair displayed when they justified selfish excesses.