Tag Archive
You are currently browsing the tag archive for the 'Orphanage' tag.
April 25, 2014 in The Care of Children | Tags: 1939 Children and Young Persons Ordinance, Approved Voluntary Children's Homes, Child Observation Homes, Child Rights Protection Officer, children, children's rights, Community Homes, Early Child Development Officer, human rights, judicial system, Milinda Moragoda, Ministry of Child Development, Ministry of Social Services, National Child Protection Agency, NCPA, Orphanage, Orphanages Ordinance, Parliament, Probation Officer, Shirani Thilakawardhana, Social Care Centres, social services, Social Services Officer, Supreme Court, Women Development Officer | Comments closed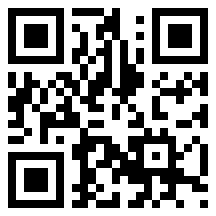 An important item on the legislative agenda over the last few years has been a change to the 1939 Children and Young Persons Ordinance. A few years back, when Milinda Moragoda was Minister of Justice, he had asked for reports in various areas where it seemed justice was not being served. Not all the committees appointed have reported as yet, and there seems to have been little concern to expedite these. However, the indefatigable Shirani Thilakawardhana headed the committee asked to report on children, and she did a typically thorough job.
Unfortunately in the silly way we sometimes function, it seemed to have been decided to do nothing till all the reports were in, and so the proposed amendments have not yet come to Parliament. However the new Secretary to the Ministry of Justice understood the urgency of going ahead, and got comments from various urgencies, and has sent now sent what should be a final draft to the Ministry of Child Development for taking forward.
The new draft is certainly an advance on what we had before, and if we cannot improve on it soon, we should go ahead with it anyway, simply to get rid of provisions for caning, and the generally punitive approach taken 70 years ago to children in need. However it would be best if we had some intense consultation and produced something better, since this would also help with introducing some general principles with legislation.