You are currently browsing the tag archive for the 'Ordinary Level Examinations' tag.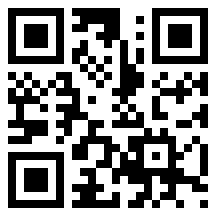 I wrote some weeks back about some welcome proposals for Reform decided on at the Parliament Advisory Committee on Education. I will now look at some other proposals that are also welcome, though I have written as follows to suggest they should be fleshed out in an imaginative fashion to ensure effectiveness.
a. 1.2.9 & 7.8 – The Principal is the backbone of the school, and should be empowered to decide on expenditure. Strengthening Principals and allowing them to run the school without constant reference to Education Offices is vital. However this should be accompanied by clear guidelines as to administration and accountability. Appointing an Administrative Secretary (4.2.4) to each school is an excellent idea, but there should be very clear job descriptions, and performance contracts for both the Principal and the Secretary. A strong School Development Society should be established, but with strict provisions against financial involvements, with heavy penalties to prevent contractual connections. Accountability should also be increased through reports to Grama Niladhari headed committees and through these to the Women and Children's Units of Divisional Secretariats.
b. 1.2.15 – Private sector participation in education is desirable, with appropriate quality controls. This should be encouraged at all levels, including the training of teachers. The opportunity to teach in state schools should be subject to certification through state evaluation, but private and non-profit agencies should be encouraged to set up teacher training institutes, in particular for Science and Mathematics and Languages, and for English medium teaching.
Read the rest of this entry »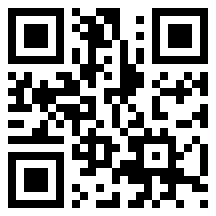 The topic of education comes up at almost all Reconciliation Committee meetings at Divisional Secretariat level. I wondered whether this was because I am still thought of as an Educationist, but I suspect those who come to these meetings have no idea about my range of experience at all levels, and talk about education simply because they see a good education as vital for their children.
They are absolutely right, and the dedication of the many educationists who established excellent schools in many parts of Sri Lanka in the 19th century, the recognition by Buddhist and Hindu and Muslim social activists that they had to start their own schools, and then the comprehensive scheme developed by C W W Kannangara, did much to ensure social mobility for all segments of society.
Sadly, when the commitment of both state and the private non-profit sector to supply a good education turned into the establishment of a state monopoly, a rot set in. The state simply could not supply enough, and maintain high quality, so we now have the ludicrous situation of additional supply being provided by international schools and by tutories. Unfortunately our doctrinaire statists object to the former, and allow the latter full rein, even though they disrupt the school system even more destructively, given that many school teachers give tuition and expect their students to come to their classes to get what is not given in school.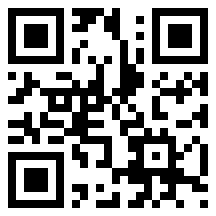 Coincidentally, after I had written last week about the complications caused by Zonal Education Offices setting termly examination question papers for schools, the Minister of Education himself raised the question at the fortnightly Parliamentary Group Meeting. He was hurt, understandably so, at the harsh criticism of errors in a number of papers set by a number of Zones.
His point was that there were many important things to think about, including obviously, most recently, the introduction of a Technological Stream for major public examinations. This is indeed a laudable development, though I cannot understand why the Ministry does not go further and promote a free mixture of subjects, with greater breadth as is happening in examination systems round the world which are being emulated in more and more countries. But while such innovations are beyond the scope of the Ministry now, given that its officials are stuck – and allowed to stick – in mindsets long superseded elsewhere, we must be thankful for small mercies such as the long overdue recognition of the importance of technology.
I sympathized with the Minister's irritation, especially when he pointed out that there were only three examinations that were important in a child's life, namely the Year 5 Scholarship Examination, and the Ordinary and Advanced Level Examinations. This is true, though it is a pity that the education system puts so much pressure on children at the age of 10, when putting more energy into ensuring that rural schools provide better services at secondary level too would be more equitable for all children.