Tag Archive
You are currently browsing the tag archive for the 'NOREF' tag.
October 14, 2013 in Political Machinations | Tags: Arne Fjiatoff, BBS, Bodhu Bala Sena, Dilantha Withanage, English, Eric Solheim, government, Ministry of Education, Ministry of National Languages and Social Integration, NIS Foundation, Nordic International Foundation, NOREF, Norwegian Embassy, Norwegian government, Norwegian Peacebuilding Resource Centre, Tara de Mel, Worldview International Foundation | Comments closed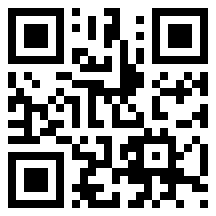 When I wrote some weeks back about the supposed Norwegian involvement with the Bodhu Bala Sena, I had not seen the clarification which the Norwegian Embassy had put on its website about the allegations. Having read it, I am more than ever convinced that the Norwegian government and its embassy have not behaved badly, but also that they, and also the Sri Lankan government, must go more carefully into the matter and check on what exactly has been going on. If they can do this together, so much the better, though I fear that neither side will have the correct skills and attitudes to ensure fruitful and productive cooperation.
The reason I believe investigation would be useful is because of two names I noticed in the official Norwegian statement. One is that of the Worldview International Foundation, which is essentially run by a gentleman called Arne Fjiatoff, who has been in Sri Lanka now for several decades. During this period he has been involved in a range of projects with various Sri Lankan governments, which are in theory designed to benefit the Sri Lankan people, but which have also brought considerable benefits to Arne himself.
I was introduced to him initially by Dilantha Withanage, the other name I noticed in the statement. Dilantha has now emerged as the lay spokesman for the BBS, though I knew him earlier in another very positive incarnation, as running computer programmes for the Ministry of Education when I was Adviser there on English. Though I took on the position mainly to reintroduce the English medium option, given the paucity of capacity there at the time, I ended up involved in many other initiatives, ranging from curriculum revision to primary English materials.