You are currently browsing the tag archive for the 'Navanethem Pillay' tag.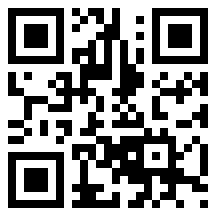 The government decided last week, when faced with the announcement by Navi Pillay of her team to investigate Sri Lanka, to propose a motion in Parliament against such an investigation. This was a shrewd move, since it puts the main opposition on the spot with regard to whether it supports such an investigation. I can understand the TNA opposing such a motion given that it sees this as one way of achieving its goals, even though I think it would have achieved more had it, like the Indian government, stood foursquare against international interference whilst also urging the Sri Lankan government to pursue reconciliation and a better deal for the Tamil people more comprehensively.
What would be unacceptable is for the national opposition to oppose such a motion, and I think the UNP will find it difficult to decide how to respond. It would seem a sad betrayal of our sovereignty to oppose such a motion, and I think sensible people in the UNP would not want to commit a political blunder of such magnitude.
And the decision to support the motion should be the easier for any forward looking Sri Lankan, given that the motion is so limited in scope.Government has not gone down the disastrous route advocated by Wimal Weerawansa of opposing not only an international investigation, but of also opposing any effective domestic mechanism. Indeed government has scored a major triumph in having the motion proposed in the name of Achala Jagodage, who came to Parliament through Weerawansa's National Freedom Front. And though most of the other signatories cannot be described as political heavyweights, also included as a signatory is perhaps the most intelligent amongst the new SLFP entrants into Parliament, the Hon Janaka Bandara. He chaired the only Committee in Parliament, apart from COPE, that proved effective in the last four years, and he also had the courage of his convictions and resigned when he found that the report of that Committee, on public petitions, was ignored.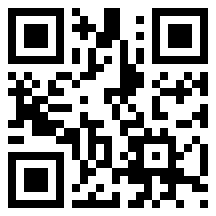 Some weeks back I was sent, by a friend in England, a book entitled 'The Language of Empire: Abu Ghraib and the American Media'. It was by someone called Lila Rajiva, but doubtless that was not the only reason to assume it would interest me.
I took some time to start on the book but, once I did so, it had to be finished. Published in 2005, it is a graphic and convincing account of the manner in which the Americans ignored all moral restraint in the war against terrorism they were engaged in.
That part was convincing, and simply fleshed out what one knows anyway, that countries in pursuing their own interests will stop at nothing. What was more startling was the suggestion that the wholesale prevalence of this absolutist mindset also represented a takeover of the ruling political dispensation by a culture of chicanery that strikes at the heart of supposedly predominant American values.
At the core of this transformation is the corporate supremacy represented most obviously by Rumsfeld and Cheney, and the takeover of much supposedly military activity by private contractors and special agents, who move with seamless dexterity from one world to another. Exemplifying this, and indicative of what C S Lewis would have described as a Hideous Strength which finds its own partisans dispensable, is the strange story of Nicholas Berg, the shadowy contractor whose beheading served to deflect the story of torture at Abu Ghraib, and in some minds excuse the institutionalized torture that was taking place there.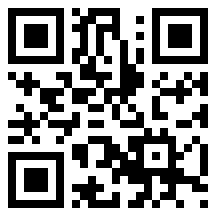 The meeting in Sri Lanka in November 2013 of the Commonwealth Heads of Government provides a great opportunity for our government. This can be summed up in one word, Engagement, which Sri Lanka has not been very good at over the last few years.
The principles of engagement, which we need to understand, are very simple. First, we need to listen carefully to what others say. Second, we need to put our own perspectives and practices clearly and systematically. Thirdly, we need to search for common ground between us and our interlocutors, and work towards strengthening those commonalities and developing understanding of how mutual appreciation could be strengthened. Fourthly we need to work out where there are differences, and point out where these are because of inadequate understanding of our situation. Finally, where there are differences based on perspectives, we need to explain our own position clearly, and indicate why changes on our part would not be beneficial to the Sri Lankan people. However – and this is a vital caveat to this last aspect – we must try to understand different positions, and listen to arguments supporting them, and if necessary adjust our own positions if those arguments are clear and convincing.
About each of these, there have been great difficulties in recent years. We do not listen carefully, and we tend to put everyone who criticizes us in the same basket. We then play to local galleries by criticizing them and, since the sincere are generally nicer than those who have a subtle agenda, we are more critical of the decent. This has made us lose credibility amongst those who, even if they have different approaches in some respects, are basically our good friends. The manner in which India is often treated in our media, and even by some in authority, is a shocking example of this absurdity. Read the rest of this entry »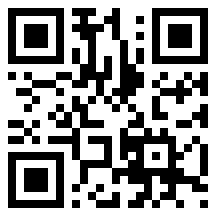 The impending visit of UN High Commissioner for Human Rights, Navanethem Pillay, can be seen as a great opportunity for the government to improve policies and practices as to Human Rights in this country. I can only hope that this opportunity will be taken, and that she will not instead be seen as a threat.
Unfortunately, some indiscretions early in her career have coloured our perceptions of her. Most notably, back in 2009, when the Council was discussing Sri Lanka at a Special Session initiated by the British – and sadly, it now seems from Wikileaks, supported by the Americans, even though at the time we thought the Americans still had the balanced approach to us they had evinced during our eradication of terror – Navi Pillay made a statement designed to put us in the dock.
She may well have believed what she said at the time, but even worse was her continuing condemnation after the Special Session had passed a resolution essentially endorsing the Sri Lankan position. At the next ordinary session she made a statement that seemed to challenge the Resolution passed by the Council. She was roundly rebuked for this by the Indian representative at Geneva, and I am happy to say that after that she did not do anything that could be considered improper.
Sri Lanka is full of conspiracy theories. There are many reasons for this, not least the fact that theorizing about conspiracies is a universal practice, and we in Sri Lanka are victims of this as well as practitioners.
Then there is the fact that conspiracy theories are fun. Since they necessarily assume that evidence must be shadowy, they allow those with vivid imaginations to pursue their pet agendas under the guise of creative thinking. And since the conspiracies one discovers are the responsibility of others, one can promote one's own conspiratorial efforts in the belief that they are mere reactions.
However, we must also remember that even if we, like perhaps all other nations, are paranoid in considering our own interests, that does not mean that others are not out to get us – or, rather, all others, like ourselves, want to pursue their own interests, and do not mind if we or anyone else goes to the wall in the process. This is obvious on first principles, as Thucydides so succinctly put it over two thousand years ago. And as was the case when Thucydides wrote, all nations try to conceal their pursuit of self interest by claiming that they are acting on principle. Where this is obviously not the case, the claim is that the other breached principles first.
This is not necessarily hypocritical. As that great analyst noted, there are consummate hypocrites around, and unfortunately they tend to exercise disproportionate power. But actual leaders are more often than not the victims of their fantasies about their own morality. Thus everyone knows that Barack Obama has been as forceful as his predecessors in using any means he thinks necessary to pursue the interests of his country, and the rhetoric he uses has accordingly changed. But there seems nevertheless a sincerity about his pronouncements that suggests he thinks he is as idealistic as before.
About some of Obama's advisers I have my doubts. But I see no reason to believe that they are acting against American interests. In Sri Lanka, sadly, the same cannot be said about the President's advisers. What some of them have managed to do in the last couple of years is to actually strip the President of his defences so that day by day he becomes more vulnerable to attacks. Read the rest of this entry »
Last week the office of the UN High Commissioner for Human Rights, Navanetham Pillay, issued a critical statement on Sri Lanka. Unusually for the Ministry of External Affairs, there was a forceful rebuttal of this, written by the Acting Secretary, Ms Kshenuka Seneviratne.
I have been a strong proponent of prompt rebuttals of unfair criticism, but the Ministry had seemed to disapprove of this position. Often through former diplomats, as well as journalists connected to Ministry personnel, it claimed that Dayan Jayatilleka and I had engaged in megaphone diplomacy which had ruined Sri Lanka – even though it was under Dr Jayatilleka's leadership that Sri Lanka had achieved its most substantial diplomatic victory in years.
That approach was denigrated and, ever since Ms Seneviratne replaced Dr Dayan Jayatilleka as our Representative in Geneva, the impression created was that criticism had to be taken lying down, and obsequiousness would solve all our problems. Though Ms Seneviratne's successor, Tamara Kunanayakam, tried to defend the country forcefully, this was not to the taste of the Ministry and they came down on her like a ton of bricks.
This cannot have been a pleasant experience when ladies are involved. But seeing the volte face that has now occurred, Tamara and Dayan would doubtless be laughing, were they not deeply patriotic. As it is, they must be wondering what will hit the country next, given that Dayan's and Tamara's strategy of building up international support was thrown aside and we put all our eggs in one basket, described by one of the more aggressive of their critics as Sri Lanka's 'traditional liberal democratic alliance base', by which was meant the West.
A week or so ago, I wrote what I thought would be an entertaining but also instructive article about the way efforts were being made to resuscitate the terrorist Tiger movement. I used the Harry Potter stories to make my point, given the similarity on the one hand between the death of the LTTE leader in Sri Lanka and the death of the villainous Lord Voldemort, on the other between the existence of LTTE operatives abroad and the devotion of the Death Eaters to Voldemort.
In both cases the point was that those who remained wanted to resurrect terror. Some of those who helped to bring Lord Voldemort back to life were devoted adherents of his cult, others began by playing with fire and were then consumed. There were also those who were basically resentful of anything different from themselves, including those jealous of Harry Potter's heroic status in having been the instrument of Voldemort's undoing, and in therefore opposing the forces of good they played right into Voldemort's hands.
The comparison was helped by J K Rowling's brilliant conceit of having Voldemort divide his soul up into seven parts, which all had to be destroyed before the world was safe from him. This had obvious similarities to the enormous skill of the Tigers in setting up wings all over the world. But even more interesting to me was the human angle, the way in which vanity and single-mindedness could lead people with no essential commitment to terror to end up fulfilling an evil agenda. Read the rest of this entry »
Starring
David Miliband as Peter Pettigrew
Navanethem Pillay as Dolores Umbridge
Gareth Evans as Gilderoy Lockhart
Jon Snow as Rita Skeeter
Alan Keenan as Nagini
Joan Ryan as Bellatrix
And
Ban Ki-Moon as Prof Severus Snape
In May 2009 we thought the Terrorist Tigers had been vanquished. Mr Prabhakaran was dead, along with many of his fighting cadres, and most of the rest had surrendered. It was true that some had got away in the preceding months, and a few more managed to escape, but these by and large made their way out of the country. Sri Lanka itself seemed free of terror and terrorist activities. Though the remnants of the LTTE abroad continued to stick to their original agenda, it seemed that resurrection of the movement that had wreaked so much damage was unlikely.
Recently however there are signs that the movement feels it has got a new lease of life. Taking advantage of what it sees as the vulnerability of the Sri Lankan government to international pressure, it has also endeavoured to convince the majority of the Tamil people abroad that the LTTE agenda can be revived. Most worryingly, it is also trying to stir dissension amongst Tamils in Sri Lanka, who would much rather work together with the rest of the country to ensure rehabilitation and reconciliation.
The strength of the old LTTE identity in other countries struck me, watching the one but last Harry Potter film, as arising from the dividing up of the LTTE persona in the way in which the evil Lord Voldemort had divided up his soul and stored the parts in seven horcruxes all over the world. While the list may not be exhaustive, we can see then the way in which LTTE rumps, in Britain and France and Canada and the United States and Australia and South Africa and India, have tried hard to make sure that their destructive agenda dominates discourse in those countries.
Once one realized how similar the LTTE was to Voldemort, the parallels flowed thick and fast. We have for instance Navanethem Pillay, who behaves exactly as Dolores Umbridge did, who was supposed to teach students to defend against the Dark Arts in the fifth Harry Potter book. What she did instead was to bully the decent people in her class, making them for instance torture themselves by a gruesome form of self confession, carving an admission of guilt into their own palms. So too Navenethem Pillay, instead of worrying about terrorism and real evil, uses her position as UN High Commissioner for Human Rights to humiliate those who provided the best defence against terror.
And, just in case it might seem that I am upset about Dolores Pillay because of her relentless attacks on Sri Lanka, let me quote what one of the brighter Australians I know said – 'Any denunciation is welcome of the preposterous Pillay woman.  She's just been in Australia denouncing us as a Syria-like human-rights abuser.  Her ignorance and lack of proportion is breath-taking, matched only by her arrogance and self-righteousness.' Read the rest of this entry »
I was pleased to read a vigorous denunciation by our ambassador in Geneva of the negative comments about Sri Lanka contained in the report of the UN High Commissioner for Human Rights, Navanetham Pillay. I had feared earlier that our Ambassador was far too trusting about Ms Pillay, perhaps having been taken in by her presumed penchant for sari parties, the all-girls-together approach that is no substitute for proper diplomacy. Having been told by a distinguished Indian that, whereas in Dayan Jayatilleka's time there were requests for cooperation, we now simply asked for votes, I could understand why we seemed to be slipping behind in a world in which self-interest is all, and Sri Lanka is well on the way to being a lucrative object of self-interest on all sides. The fact that we are no longer the loser, into which continuing terrorism was rapidly turning us earlier, has been noticed, but not to congratulate us on our achievement but simply to raise the stakes.
In this context it is important that we make it clear how Navi Pillay has been consistently out on a limb against us, and her present performance is nothing to be surprised about. I missed therefore, in our Ambassador's speech, reference to the manner in which Ms Pillay had been gunning for us from the start. The most obvious example of this occurred in June 2009, when she virtually challenged the decision made the previous week by the Human Rights Council. She was very properly rebuked by the Indian Ambassador, and in a context in which unnecessary and unfair comments about India are being made, it would have been sensible for our Ambassador to once again place on record our appreciation of the support India extended to us without reserve when we were under a profound terrorist threat.