You are currently browsing the tag archive for the 'National Reconciliation Policy' tag.
Much of this series has been about my personal travels, and the slow but steady dissolution of the world I had known. To dwell only on these would however give a misleading impression of what occupied me most during the years from 2012, when I began to realize that my efforts to promote reform were getting nowhere. But that realization took time to crystallize and, in the period when I continued in Parliament on the government side, I tried hard to effect some changes.
It was something I felt that the National Human Rights Action Plan, which we had begun drafting when I was Secretary to the Ministry of Disaster Management and Human Rights, was finally adopted by Cabinet. There was no Ministry of Human Rights following the 2010 election, and it became clear that the Ministry of External Affairs, to which in theory the subject had been entrusted, was neither competent nor concerned. Minari Fernando, the Consultant we had taken on to draft the plan, found it impossible to work from there, but fortunately Mohan Pieris, as Attorney General, took on responsibility, though he was too busy to attend meetings and I had to do most of the work. But he allowed the more able members of the Department such as Yasantha Kodagoda to contribute, and with yeoman service from Dhara Wijayathilaka and Hiranthi Wijemanne, who had been deeply involved in improving the lot of women and children for many years now, we got a good draft together.
After it was adopted, Mahinda Samarasinghe, who had been made the President's Special Envoy on Human Rights when the failure of the Foreign Ministry became obvious, was appointed to chair an Inter-Ministerial Committee on implementing the Plan. That did not I think ever meet, but he appointed a Task Force to expedite implementation, and asked me to help. By then I had realized how insincere Mohan Pieris was, so I told Mahinda I would do this only if I chaired the Task Force. Mohan was clearly upset, and said at the meeting at which Mahinda asked me to take over that I could be a bloody nuisance, but he made no further objection, and for a few months we were able to work towards consensus on many issues.
But before long it became clear that, to expedite action, we needed a dedicated Ministry as we had had before. Though Secretaries to Ministries seemed most cooperative, in particular the Secretaries to the Ministries of Land and of Women and Children's Affairs, the representatives they sent to meetings could not ensure follow up. In some cases there was vast confusion about who was responsible, given the proliferation of Ministries, and the plethora of Departments within Ministries. We also had to cope with a very conservative Ministry of Justice, which seemed determined for instance not to repeal the horrendous Vagrants' Ordinance, on the grounds that that was the only way to control prostitution. The fact that it was used to remand women at will, with no provision for checking on their fate, while prostitution flourished in various forms, was ignored. Read the rest of this entry »
In the last few articles in this series, I intend to look at essential aspects of government that are not normally considered under the term Good Governance. That is generally associated with form, namely accountability and transparency and the entrenchment of procedures that prevent arbitrary and inequitable decisions.
But the substance of government is also vital, and we must recognize that the people who choose governments are generally more concerned with performance rather than process. I shall therefore examine the basic requirements with regard to performance on which governments are generally judged. But before that I would like to look at an area that covers both aspects.
I refer to responsiveness. Governments must respond to needs, and that is why they also need mechanisms whereby those needs can be expressed. The substance of the responses will be the object of judgment, but the selection of areas for action is also of close concern to the governed.
Sometimes however the area for action is selected by outside forces, albeit in the context of local needs. In this context I would like today to look at a field in which it seems that government has absolutely ignored the need to respond, which I fear can have adverse consequences for this country and its people.
I refer to the Report of Pablo de Grieff, the United Nations Special Rapporteur on issues concerned with Reconciliation, who visited Sri Lanka recently. He had issued what seemed a very helpful report following his visit, but this seems to have been forgotten in the drama over the 19th Amendment. We should however realize that swift action on the issues he has discussed is also essential if Sri Lanka is to overcome the problems of the past.

Sadly this government seems as slow about acting on essentials as the last one. The Rapporteur for instance is quite critical of what he calls 'Overuse of commissions of inquiry leading to a confidence gap'. His general conclusion, that 'the accumulated result of these efforts has increased mistrust in the Government's determination to genuinely redress' violations, is understandable. But we should also register that the Commissions themselves by and large did a good job. It was the failure of government to follow up properly that led to mistrust.
The most obvious example of this is the burying of the Udalagama Commission Report. Given what seemed the determination of the last government to prosecute no one, their failure to act on that Report is understandable. I should add though that I hope that even now the decision makers of that period understand what damage they did to the reputation of the forces by not dealing firmly with aberrations. Given however the very different priorities of this government, its failure to do anything is astonishing.
It was indeed agreed at a meeting of the Government Parliamentary Group that the findings of that Commission should be published, and appropriate action taken, but that decision was not even minuted. The Prime Minister did ask that that omission be corrected, but confessed he had done nothing, and I suspect the matter has not been followed up since. Read the rest of this entry »
There were many firsts in the election of President Maithripala Sirisena in Sri Lanka: An incumbent president was defeated; parties specifically representing different races and religious groups —  the Jathika Hela Urumaya for the Sinhalese, the Tamil National Alliance (TNA), and the Sri Lanka Muslim Congress along with the All Ceylon Muslim Congress — came together on a common political platform; corruption was a major issue in the pre-poll campaign; and now a specific timeframe has been set for reforms.
However, the most important responsibility of the new government will be settling the national question. While the country owes him a debt of gratitude for eliminating terrorism from the country, former President Mahinda Rajapaksa did nothing about the commitments he made in 2009 to ensure inclusive peace.
As a member of the Liberal Party, I urged Rajapaksa to implement the 13th Amendment, which created Provincial Councils in Sri Lanka, but met with no success. I understand that there could have been problems about some aspects of the amendment but those could have been resolved through discussions.
When we negotiated with the TNA, MA Sumanthiran and I found a solution to what had previously been considered the vexed question of powers over land. We met stakeholders, asked them about their apprehensions and assuaged those fears.
Unfortunately, two members of the government acted in bad faith, one even refusing to fulfil instructions the president gave us to act on what had been agreed with the TNA.
Reaching consensus on these matters is a priority and the new government should set a time table for this. Successive Sri Lankan governments failed because they allowed talks to drag on without any purpose.
During the conflict period, relations with India had been handled not by the Foreign Ministry, but by three trusted confidantes of the President. These were his Secretary, Lalith Weeratunge, and two of his brothers, Gotabhaya Rajapaksa and Basil Rajapaksa. These two, both younger than the President, were neither of them Ministers at the time (as opposed to the oldest brother, Chamal, who was a long standing member of Parliament and a senior Minister). It was the two younger brothers however who were considered the most powerful members of the government. Gotabhaya was virtually a Minister in fact, since he was Secretary to the Ministry of Defence, with the President being the Minister, and leaving most of its running to him.
Basil at the time was a Member of Parliament, but his executive responsibilities were informal, arising from his chairing the Task Forces that were responsible for reconstruction of the East (which had been retaken from the Tigers fully by 2007) and later of the North. He was an extremely hard worker, and had managed, well before the Tigers were destroyed, to have succeeded in bringing life in the East back to relative normality. His technique had been massive infrastructural development, and the connectivity that was restored to the East had enabled its full involvement in the economic life of the country.
Late in 2008 he was appointed to chair what was termed a Presidential Task Force for the North. This was expected initially to make arrangements for the care of the internally displaced, most of whom were being held hostage by the Tigers at that time. Over the next six months they were driven into more and more restricted areas in terms of the Tiger strategy of using them as a human shields. This made the task of the military extremely difficult, but in the end, when the Tigers were destroyed, nearly 300,000 civilians were rescued, and taken to what were termed Welfare Centres.
Though there were complaints at the time about conditions in the camps, they were comparatively speaking much better than the lot of most displaced persons in such conflicts. Health services were excellent, and within a few days mortality figures had stabilized. Food supply and distribution was competently handled, and soon enough educational services too were made available.
Still, there had been much confusion initially, and this contributed to the feeling that government had been callous. More serious was the charge that government had wanted to keep the displaced in what were termed internment camps, and did not wish them to be resettled soon in their original places of residence.
Changing the demography of the North may have been the plan of a few people in government, and in particular the Army Commander, who had wanted to increase the size of the army when the war ended, probably because of a belief that Israeli type settlements were the best way of preventing future agitation. But this was certainly not the view of the President, who from the start urged swift resettlement, and hoped that the fertile land of the North would soon provide excellent harvests. And Basil Rajapaksa certainly wished to expedite resettlement, as I found when I once wrote to him suggesting that this was proceeding too slowly.
This was in August 2009, three months after the conclusion of the war, and he called me up and sounded extremely indignant. He declared that he had said he would perform the bulk of resettlement in six months, and he intended to do this, give or take a month or two. He had done a similar task in the East, and I should remember that a commitment of six months did not mean half in three.  In fact he started the resettlement soon after, though there was a hiccup, in that many of those sent away from the main Welfare Centre at Manik Farm in Vavuniya were then held in Centres in the District Capitals through which they had to transit.
I was in Geneva at the time, at the September 2009 session of the Human Rights Council, and for a moment I wondered whether the allegations that were being flung around, that we had started the Resettlement to pull the wool over the eyes of the Council, were true. Basil it turned out was nowhere to be found, a practice he often engaged in when upset, going back to the United States where he had been settled when his brother was elected President.
However Jeevan Thiagarajah, head of the Consortium of Humanitarian Agencies, that had worked very positively with the government, went up to Jaffna to check, and informed me that the Special Forces Commanders in the Districts had been asked to subject those being resettled to another security check. But they assured him that they proposed to do this very cursorily, and would send them to their places of habitation within a day or two. What was left unsaid was who had ordered the second check, but I assumed this was Sarath Fonseka, in pursuit of his own agenda – and this was confirmed by the irritation he was later to express in writing to the President, about the Resettlement programme going ahead more quickly than he had advised. Basil, I realized, had felt frustrated, and gone away, but his intentions were carried out by the generals in the field, who were on the whole much more enlightened than Fonseka. Read the rest of this entry »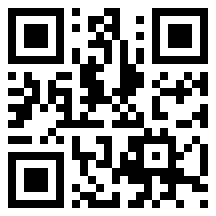 I write this in Shillong, capital of the state of Meghalaya, while attending a Conference on 'India's North-East and Asiatic South-East: Beyond Borders'. It has been arranged by the Centre for Research in Rural and Industrial Development, which has an impressive array of full-time staff as well as Consultants. One of them, a retired Colonel who had worked for many years in the North-East when it was a hotbed of insurgency, delivered a fascinating paper on the subject. In addition to his many ideas for improving the situation, I was fascinated by the interchanges between him and academics from the area, who deplored his use of the term 'misled brothers' to describe the former insurgents. They thought it patronizing, whereas the Colonel had thought it a less divisive way of describing those who had previously taken up arms against the State.
Regardless of the merits of the case, what was illuminating was the manner in which such debates took place. CRRID is supported by the Indian Ministry of External Affairs, but the participants represented different views, and even the personnel from CRRID, including several former MEA dignitaries, made no bones about what they thought could be done better by the Indian government. This should be normal practice, but sadly it is unthinkable in Sri Lanka. I was reminded then of the absence of Tamil politicians when the Lakshman Kadirgamar Institute finally got off the ground, with a Seminar on Reconciliation. Not one of them had been asked to present their views, and consequently they did not attend.
In passing I should note that that prompted the workshop which the Consortium of Humanitarian Agencies arranged, at which we had a wide range of views. The proceedings culminated in a decision, suggested by Javid Yusuf, to formulate a National Reconciliation Policy, which soon got underway in the office I then had, as the President's Adviser on Reconciliation. This was discussed with a wide range of stakeholders, politicians and religious leaders and media personnel, at gatherings kindly arranged by solid supporters of Sri Lanka as well as Reconciliation, the Japanese Ambassador and the Papal Nuncio. After finalization the Draft Policy was sent to the President, where it got lost.
The principal recommendations I sent to the President were based on 70 meetings over the year of District and Divisional Secretariat Reconciliation Committees. Two meetings were held in every Divisional Secretariat in the North, excluding the Jaffna District, where four meetings were held altogether. There were 20 meetings in Divisional Secretariats in the East, in addition to meetings at District Secretariats and with the Governors of the North and East, who were  extremely helpful.
I also sent some other recommendations related to issues raised at the various meetings of stakeholders that took place in my Colombo office. The most significant of these was the working group to prepare a National Policy on Reconciliation, set up following a discussion on Reconciliation initiated by the Consortium of Humanitarian Agencies. The group was multi-ethnic and multi-religious and included representatives of other political parties as well as Civil Society.

The initial draft was discussed at length with representatives of several political parties. They recommended consulting religious leaders and media and Civil Society personnel, after which a final draft was sent to the President.
The draft was welcomed by the various groups that participated in consultations related to Reconciliation. These included
Civil Society Partners for Reconciliation – Governmental and Non-Governmental Organizations which have worked towards reconciliation, along with diplomatic missions that have contributed actively to government approaches to reconciliation. Needs that emerged at Divisional Secretariat meetings and elsewhere were sometimes met by participants.
Religion, Education And Pluralism – Representatives of all major religions practiced in Sri Lanka, who described interventions they had engaged in to promote fellow feeling and suggested ways of developing linkages. They sent the President a proposal about helping with teacher training in areas where shortages cause problems that inhibit communication across communities. Read the rest of this entry »
The LLRC Action Plan gives great weight to land questions, which makes a lot of sense. Solving problems relating to land ownership and usage would go a long way towards satisfying personal needs with regard to what we have described as Recovery in the Draft National Policy on Reconciliation. While government has done well with regard to the public aspects of Recovery, through large scale infrastructure projects and livelihood programmes, ensuring a sense of dignity requires affirmation of property rights.
Certainly in the several meetings of Reconciliation Committees I have participated in at Divisional Secretariats, it is questions of land that are brought up most frequently. Indeed, other aspects of the LLRC Action Plan are barely touched on, but this is of crucial importance if we are to achieve levels of contentment that will lead to healing.
But while swift satisfaction of these material needs is of the essence, there is another element in the
Action Plan which I believe requires attention, since it is the key to resolving several other problems. I refer to the recommendation of the LLRC that legislation should be enacted to ensure the right to information. Unfortunately there is no time frame for this, and the Action Plan simply asks the Cabinet to decide on a suitable time frame for drafting legislation. The Media Ministry is cited as the key responsible agency and there are no Key Performance Indicators, simply a comment that the Cabinet Office will be the interface for the interaction with the Cabinet of Ministers on the acceptance of such legislation by the legislature.
Conversely the National Human Rights Action Plan, adopted by Cabinet about a year before the LLRC Action Plan, noted that the required activity was the adoption of legislation to ensure the right to information, and the Key Performance Indicator was that such legislation was adopted. A period of 1 year was given for this, with the Key Responsible Agency being the Ministry of Justice.
I can see why the Ministry of Justice thinks that this is not its business, and it should rather be dealt with by the Media Ministry. However, since the Right to Information was one of the important new elements in the draft Bill of Rights that had been prepared in accordance with the Mahinda Chintanaya of 2005, and since the Justice Ministry was supposed to review that draft in a period of one month, I feel they should have consulted all relevant Ministries, including the Media Ministry, and set out a plan of action. As it is, the delay has allowed a much less forthright approach in the LLRC Action Plan.
By D.B.S.JEYARAJ
National List MP Prof.Rajiva Wijesinha has been in the news lately for his independent approach and  outspoken views. In this interview the academic turned politico speaks out openly on a number of issues including the impeachment motion against the chief justice, stalled Govt-TNA talks, National Reconciliation, about the President being reportedly annoyed with him and whether he desires a cabinet portfolio.
Q: Let me begin with a topic that is close to your heart as well as mine. National Reconciliation! You are an adviser to the President on reconciliation and have taken much effort in this regard. Could you talk about your work in this sphere and the progress achieved so far?
The Divisional Secretariat Reconciliation meetings I have had have been very useful, in part because they allow for attention to the problems that affect the day-to-day lives of communities, and in part because some government agencies have been quick to respond with solutions. But by and large my work has not moved as quickly as the situation demands, because there is no specific responsibility in government for Reconciliation.
Q: As the Presidential adviser on Reconciliation have you made any suggestions or recommendations to rectify this situation? I did read about a report you had  submitted. Could you elaborate please?
I believe a Ministry for National Reconciliation  is essential and I have suggested this to the President in the Report I have submitted, together with suggestions as to who should be appointed, either as Minister or as Deputy if the President wishes to keep the portfolio himself.
I have made 21 recommendations altogether, including strengthening of Divisional Secretariats so as to promote more responsive and accountable government with regard to the immediate problems of communities which now feel alienated from the decision making process. I have also dealt with three areas of particular concern, namely land issues, livelihood development which must be promoted hand in hand with infrastructure development and with much greater efforts for skills development to empower people to take advantage of the opportunities that are being opened up, and psycho-social support which has been comparatively neglected.
More concerted efforts to promote language learning and develop better communication between different communities is also essential, and we have to think outside the box to achieve this, given the continuing incapacity of the Ministry of Education to train and deploy sufficient teachers.
                            RECONCILIATION                                
Q:You also formulated a draft National reconciliation policy that had many commendable features. What is the position on that?
I think my greatest disappointment has been the fact that the draft National Reconciliation Policy prepared in my office with the involvement of a multi-party multi-religious group, and endorsed by a range of politicians, media personnel, religious leaders and members of Civil Society, has been ignored.
The President said he had passed it on for comment, but he has warned me that things get lost in his office, and reminders have not helped to resurrect this. I am sorry about this, because endorsement, of course with whatever amendments Cabinet might make, would make it clear that Reconciliation is a national priority, with a home grown framework through which to implement the LLRC Action Plan as well as think beyond that for long term attitudinal change on all sides. Read the rest of this entry »
Having gone through another spate of attacks on Sri Lanka and its government, I thought it would be helpful to set down systematically the charges that are made, and to suggest how we can best deal with them.
In the draft National Reconciliation Policy which was prepared in my office, we referred to three areas where action is needed. The first relates to what might be termed restorative justice, and is I believe the most important.
We have done reasonably well on that in ensuring swift resettlement and much better physical facilities than the areas concerned had previously. But we should do much more about human resource development. There is absolutely no reason not to move on this swiftly, and I fear it is only incompetence and lethargy that are stopping us. Remedying all that should be a priority.
The second area of concern is empowerment. Unfortunately that debate focuses on the balance of power between the Centre and Provinces. Differences there are difficult to resolve, but they should not inhibit movement with
regard to empowerment of people rather than politicians. Allowing greater authority to local bodies while entrenching processes of consultation can be pursued swiftly, with no opposition by anyone. Similarly, we can immediately set up a second chamber which will affirm the role of the periphery in decision making at the Centre, since neglect of that has also contributed to problems.
The third area of concern relates to justice, and there too progress has been stymied by excessive concern with war crimes. We should make it clear that, by and large, the allegations are absurd, and the evidence for the general conformity of our forces to rules of engagement should be put forward. But we must also take action against any aberrations, as the LLRC has pointed out.
The National Action Plan for the Protection and Promotion of Human Rights 2011 – 2016 as well as the full series of  Sri Lanka Rights Watch are available at the Peace & Reconciliation Website.
The issue of disappearances, which looms so large in public discourse at present, is hardly mentioned in the National Human Rights Action Plan. This is understandable because the Plan is intended for the future, to ensure that Human Rights are not violated, and therefore it suggests mechanisms to prevent disappearances occurring in the future.
The question of disappearances that have occurred, or are alleged to have occurred, is however a significant one, and requires concerted action. The LLRC recommendations also point this out, as does the Draft National Reconciliation Policy, which refers to losses which must be recorded and compensated.
One problem is the confusion that besets us about the various types of disappearances. The first, which is used to build up horrendous sounding statistics, are those that occurred two decades back, largely in connection with the JVP insurrection. Though commissions were appointed in the nineties to go into these, and concurrent disappearances in the North and East, their findings were not collated systematically. We also failed to respond systematically to queries from Geneva, to which these disappearances had been reported.