You are currently browsing the tag archive for the 'Nation Building' tag.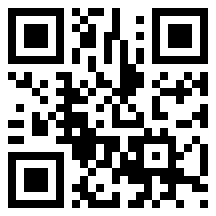 As I have noted before, the thoughtful new Secretary to the Ministry of Resettlement remarked, at a seminar at the Officer Career Development Centre in Buttala, that Nation Building needed much more attention, to complement the State Building that is proceeding relatively well. His Ministry, along with the Bureau of the Commissioner General for Rehabilitation and the Presidential Task Force for the North and the Ministry of Economic Development, have amply allayed the fears expressed in 2009, that were claimed to be the reason for the Resolution brought against us in Geneva.
The displaced who were at Manik Farm have been resettled, and the former combatants have been released after rehabilitation. This has been done under much better conditions and more swiftly than elsewhere in the world. Economic activity is at a higher level in the Wanni than ever before, helped along by remarkable infrastructural development. That extends to schools and hospitals and other basic requirements, which are available now at a higher standard than ever before in the area.
But there are still problems, and the mutual satisfaction and trust that Reconciliation requires are still inadequate. To remedy this there is need of concerted action, and the Secretary, who has obviously studied and understood the problem, noted that fulfilment of both the LLRC and the Human Rights Action Plans would go a long way towards Building a Nation.
I was privileged last week to contribute to the first Seminar conducted by the Officer Career Development Centre at Buttala. The subject was Post-Conflict Nation Building and the role of the Security Forces, and we had two days of interesting presentations with much opportunity for discussion. The questions put by the officers who participated were stimulating, and the general approach made clear the impact of the training, in thinking as well as practical action, that the armed forces have developed over the last couple of decades.
Five of the twelve speakers were civilians, including one academic apart from myself. There were two presentations by members of the Lessons Learnt and Reconciliation Commission, indicating the importance the forces attach to that body, even if there is less attention than there should be elsewhere to implementation of its recommendations. The one person I did not know was one of the new Secretaries, of whom I had a favourable impression given the excellence of the two with whom I had previously interacted.
This one was in the same mould, and produced a well constructed speech on harmonizing the efforts of Government Machinery and the Security Forces in Nation Building. He made a convincingly argued distinction between State Building and Nation Building, and noted the great achievements thus far with regard to the former, including infrastructure development as well as resettlement and rehabilitation.