You are currently browsing the tag archive for the 'Namal Rajapaksa' tag.
1. In a series of articles entitled "Enemies of the President's Promise: Mahinda Rajapaksa and the Seven Dwarfs", you have chronicled the degeneration of the regime from its glorious days into an autocratic regime with no vision or direction for itself and for the nation it claims to protect from international conspiracies. How would you look back on the performance of the regime?
It has been extremely disappointing. Though talking to the President sometimes encouraged one to think he would move, there has been disappointment after disappointment.
2. Who are the key figures behind the powerful oligarchy within the Government that led to the birth of a system of sycophancy which virtually besieged President Mahinda Rajapaksa?
Of the seven dwarfs the worst influence was Basil, who thinks politics is about fooling people, which I don't think was the President's position before. He was also entrusted with all development work, but he cannot plan coherently, and thought pouring in cement would win hearts and minds. Then Namal was a destructive force, because the President does understand Basil's shortcomings but he is incapable of checking Namal. In fact his reaction to criticism of his indulgence to the children is instructive, in trying to justify the helicopters – whereas Namal claimed they only had toy helicopters.
The two Peiris twins were sycophants of the highest order, but more to what they thought were Gotabhaya's wishes than to the President, which led them to let down the President when he tried to do good. Gotabhaya I think more honest as a human being, but his recent political ambitions have spoiled him. Lalith Weeratunge I know regretted what was happening, but did not have the courage to set the President right, which is a pity because in his heart the President knows Lalith is the only person who can be trusted.
And finally there is Sajin, to whom the President is devoted, which beggars belief (and the nation too).
3. You were the head of the Secretariat for Coordinating the Peace Process (SCOPP) from 2007 to 2007. How would you revisit the pivotal role played by Norwegians in the peace process in general and Norwegian politician Erik Solheim in particular?
I think the Norwegians in general behaved very well, and the ambassadors I dealt with stood up to the LTTE. In my time the Monitoring Mission was headed by a Norwegian who was balanced, and helped me overcome the prejudices of some of his staff. There had been some prejudice before against Sri Lanka and its unity, most obviously on the part of a Swedish General who had headed the SLMM – I failed to get the Foreign Ministry to register protests officially about this, though I did my best. Also I think the ambassador at the time of the Ceasefire Agreement being signed was indulgent to the LTTE because he had been here in the eighties and was influenced by the excesses against Tamils of the Jayewardenepura government. Finally, I found Solheim shifty, and have said so to those who approved of him, beginning with Mr Bogollagama. It was a great pity he had so much influence at the time, because I think his agenda was always a selfish one, a view shared by the Norwegian Liberals with whom I was in contact. Read the rest of this entry »
GL and Sajin meanwhile failed to take things forward in the other area which had been entrusted to them, in that they brought nothing from the negotiations to the PSC. It became such a joke that even representatives of the hardline parties asserted this and said it should be wound up. This made sense for nothing of what we had discussed,the unexceptionable measures which the TNA had accepted in principle, and which could have been fleshed out by the PSC, a second chamber for instance and increased power to local bodies, the elimination as far as possible of the concurrent list, were not discussed by the Committee. Both Vasantha and I had brought these matters up, and it was clear that the more intelligent members of the Committee found them interesting, but there seemed massive resistance to any reforms. But in a context in which Sajin Vas Gunawardena seemed to be calling all the shorts, and given his control of both the Minister of External Affairs and the President's son, so that the President himself seemed unable to move without his blessing, there was little hope of the regime breaking out of the straitjacket in which it was held.
Namal however, though he would not stand up against Sajin, did seem to have his measure, as was apparent in the brief period in which Tamara Kunanayagam was able to deal direct with the President while she was in Geneva. Her sudden removal was probably due to what she had discovered while she was there, and the realization that her direct link with the President would stymie the various stratagems that were laying the country low.
When she arrived a month before the September 2011 UN Human Rights Council Session, she was informed that Kshenuka had been negotiating with the American ambassador about a resolution to bring Sri Lanka before the Human Rights Council for an Interactive Dialogue. When she contacted the Ministry about this and instructions on how to respond, it was to find that they had no knowledge of such an initiative. However they did not seem to take it seriously, so Tamara called the President direct, and he asked her to fly to Colombo immediately for a briefing.
When she did so, she found the Foreign Ministry totally hostile, and furious that she had come to Sri Lanka without authorization from them. At a meeting where GL and Sajin were present she was given instructions that she should go back immediately, and not meet the President. Fortunately she had a ticket that could not be changed, and the Secretary to the Ministry accepted this position, so she was able to meet the President.
His anger about the acquiescence of Kshenuka in Geneva to what the Americans saw as a precursor to the war crimes resolution they had been contemplating was in marked contrast to the complacence of GL and Sajin. Whereas they had not reacted at all, the President's instructions were clear, that there should be no negotiations. Tamara accordingly made the Sri Lankan position clear, and had enough support to ensure that the proposed resolution, and a Canadian attempt to bring the Sri Lankan issue to the attention of the Council, were dropped. But the American ambassador told her that they would get Sri Lanka the next time round. Since there was no official record of the discussions Kshenuka had had with them, and neither the President nor the Minister attempted to find out, Tamara had to work in a vacuum – not helped by the fact that Ksenuka and Sajin were in firm control of the Ministry and the delegation that was sent to Geneva, as well as the Mission staff that they took over on arrival, and treated her as an outsider at the next session.
She was able to understand something more of Sajin's mentality when, after consultation with friendly envoys, she noted that the best hope for Sri Lanka to avoid censure was swift implementation of the LLRC recommendations, which had been published at the end of 2012. But Sajin informed her that the President had no intention of taking these forward. She mentioned this to the President when she was back in Sri Lanka for the 2012 Independence Day celebrations, and cited what Sajin had said, that he knew the President's mind as though he were inside it, which led Namal to comment that this was exactly the sort of thing Sajin would say. Read the rest of this entry »
Namal in fact had no inhibitions about discussing with friends the lucrative business deals he was involved in. But it is possible that he did not think there was anything wrong with all these. Over the years a culture of close involvement of politicians with the business sector had developed, and the favours received from them were seen simply as tokens of friendship – as were the concessions and contracts the complaisant businessmen received. So Chandrika Kumaratunga benefited as President from the largesse of a businessman called Ronnie Pieris, who did very well under the regime, while another close friend who had worked for Emirates ended up, when he was appointed head of Air Lanka, as it used to be known, by subordinating it to that airline. Emirates emerged strengthened immeasurably by the partnership while Air Lanka lost much of the reputation and the reach it had earlier enjoyed. But these seemed isolated examples, and the connections to any incentives were never direct.
But by the time the Rajapaksa regime was settled in, the potential for business had expanded immeasurably, and Namal, with initially a lower profile than those holding executive positions, but with obviously the greatest influence of all, was soon rapidly befriended by many local and foreign businessmen. But as with the Packer deal, he could doubtless convince himself that he was promoting more economic activity in Sri Lanka, and that the country would also benefit.
Another area in which his friends had a field day was the Stock Exchange, which it soon became known was being ruthlessly manipulated. The President's essential innocence about this sort of thing seemed apparent when he appointed as its Chairman Indrani Sugathadasa, a former senior public servant of great integrity, who was also the wife of his Secretary Lalith Weeratunge. But before long she felt obliged to resign, and the President accepted her resignation. She had asked her husband before she resigned whether it would affect his position, and he had reassured her because he did not think he could contribute to the vitiation of her integrity. But, given that it was rumoured that Namal had played a role, on behalf of his friends, in making her position untenable, the matter obviously affected his own feelings and his potential effectiveness.
Mrs Sugathadasa was replaced by another figure of known integrity, a former Member of Parliament, Tilak Karunaratne. He was also concerned about education, and was a member of an advisory group I had set up called Religion, Education And Pluralism. After he was appointed, he suggested that we meet in the Security Exchanges Commission office, since that would save him the long journey to my Reconciliation Office which was near Parliament. I asked him then how confident he felt about his position, and the clearing up he thought was essential, and he told me that the President had assured him of a free hand to restore confidence. But within a few months he too resigned. Read the rest of this entry »
Namal then is here to stay, and with the passing of the 18th Amendment to the Constitution that removed term limits, his father would obviously be able to stay on as President, or to be precise as the Presidential candidate of his party, until Namal were ready to take his place. This was of course understood by other members of Parliament, and many saw friendship with Namal as their route to political advancement. Sensibly, Mahinda Rajapaksa did not give Namal a ministerial position, though this too had adverse consequences, since it meant he did not give any new entrant to parliament executive office (the only exception initially
being the former LTTE military wing leader, Karuna, whose support had been invaluable in dealing with his intransigent former comrades, after he left the LTTE when it was clear they were not interested in a negotiated solution).
So the President had to leave out people of proven ability since, had he appointed them, the pressure from sycophants to promote Namal, which had in any case arisen, would have been irresistible – and Namal too would have had stronger claims to a position. Indeed, when the President first gave Deputy Minister positions to new entrants, he gave a couple to those who had done best in their Districts, which would facilitate Namal's appointment at the next reshuffle – or rather, at the next accession of Ministers, since in Sri Lanka no one is left out when changes are made.
But there were other ways to provide Namal with the opportunities for patronage for which ordinary politicians needed executive office. He headed a youth movement called Tharunayata Hetak, a Future for the Young, which engaged in a range of activities that brought him prestige and publicity. He was invited to preside over ceremonial occasions, and given credit for what was done. And when the government settled people from the south in some areas in the North, he even had a new village named after him, Namalgama.
The forces indeed gave him much prominence. He had to be present when former LTTE cadres were released after rehabilitation. I came across one particularly sad example of the unnecessary problems caused by this rage for recognition – or perhaps the rage to bestow recognition, since Namal probably would not have minded if he had not been invited to all such occasions – with regard to the restoration to their owners of some boutiques in Kilinochchi which the army had occupied. I was asked about these at a Reconciliation meeting, and I suggested the community organization that raised the question meet the Civil Affairs Office of the military, and find out what was planned. I always noted that the military had a right to take over lands if essential, but they had to ensure that this was indeed essential, and that owners were properly compensated.
The officer who came to the meeting promised to look into the matter, but as we went out he said they had already decided to give back the boutiques. When I asked why this had not been done, he said that they were waiting for Namal to be present to restore the deeds at a formal ceremony. This struck me as ridiculous, since it caused unnecessary suffering to the owners, and in any case it was the army that needed to win hearts and minds, not politicians from the south. But the system of sycophancy rather than practicality was too well entrenched for my argument to have any effect, even though the officer concerned understood the point. Read the rest of this entry »
It is entirely understandable that the President should indulge his son Namal. Given the manner in which politics in Sri Lanka has been conducted, it is also understandable that he should see him as his eventual successor.
The tradition goes back to the first Prime Minster of Sri Lanka, D S Senanayake, who wanted his son Dudley to succeed him, and appointed a complaisant Governor General, Lord Soulbery, who duly requested the son to take over when the old man died. Later Mrs Bandaranaike took over from her husband, and in time handed over control of the party, and thus the Presidency, to her daughter Chandrika.
A senior Indian journalist told me recently, when I questioned him about Rahul Gandhi, that this phenomenon of family politics in South Asia had produced youngsters who combined arrogance and stupidity in astonishing measure. I objected with regard to Mrs Gandhi herself, but he quickly granted her ability, and noted that she had come up the hard way. To some extent that could be said of both Dudley Senanayake and Chandrika Kumaratunga, and the former certainly is remembered as a good leader. But clearly now the situation has changed, and even basic ability is no longer required, at least in Sri Lanka, for political advancement.
This is to a great extent because of the electoral system we have. In the 1978 constitution, J R Jayewardene introduced proportional representation, given that the first past the post system we had previously had produced lopsided majorities. This was because so many constituencies in the country were marginals that a small swing nationally was enough to give the more popular party a massive majority. However, the pure list system he first introduced led to those low down on the list not working at elections – and indeed sometimes crossing over to the other side – since it was obvious that, on PR, they would not be elected.
Jayewardene therefore introduced a preference system. In itself this might not have been objectionable but, instead of one preference per voter, he granted three. This meant that candidates were obliged to seek preferences in the entire catchment area they represented. Though in theory they were appointed as organizers to particular constituencies within the District, the electoral catchment area, they could not only seek votes in that constituency. Nor could they object to others, from other constituencies, seeking votes in their own particular area.
So elections became a free for all, with candidates evincing greater hostility to members of their own party, their rivals for preferences, rather than to members of the opposing party. Certainly in recent years the vast majority of complaints about electoral violence have been intra-party complaints.
The system has engendered tremendous problems. First, given the vast area in which they have to campaign, candidates require more resources than in the days in which they contested in just a single  constituency. The need for enormous amounts of money naturally leads to corruption. In addition, given the material resources that those holding executive office have, and the opportunity to appoint a large number of staff members who have basically no work except to serve the Minister who appointed them, there is a massive demand for ministerial positions – which in part explains the massive Cabinets we now have. Read the rest of this entry »
Undoubtedly the most bizarre of the characters who influenced the President in the period after the election of 2010 was Sajin Vas Gunawardena. He was not a relation, and he did not have the professional or academic credentials of the other characters discussed here. Indeed he had hardly any qualifications but, ever since Mahinda Rajapaksa became President, he occupied positions of trust and responsibility.
It was claimed that the reason for the confidence the President reposed in him was because, while a clerk in the Middle East, he had helped the President with the technology during a presentation that might otherwise have been a disaster. But it is also likely that, after they thus became acquainted, he was able to serve the President in a variety of ways that commanded his affection and his confidence.
The first escapade in which he was involved under a Rajapaksa Presidency was the setting up of a budget airline. Called Mihin Lanka, in honour of Mahinda, it rapidly lost a lot of money, though Sajin himself became very wealthy during his tenure in office. Before long Mihin Lanka was handed over to Sri Lankan Airlines to be managed, and the losses of both together – the Board of the latter chaired by the President's brother-in-law Nishantha Wickremesinghe – continued a drain on public funds for many years.
I first came across Sajin when I was appointed to head the Peace Secretariat, and was told that he was the point of liaison between the Secretariat and the President's Office. In fact he had no interest in or understanding of our work, and I liaised mainly through the President's Secretary Lalith Weeratunge, though in those days I generally had immediate access to the President if this was needed.
I met Sajin early on in my tenure of office, and then hardly ever again, though he came I believe to the opening of the new office which had been built for us in the premises of the Bandaranaike Memorial International Conference Hall. When we were deciding on the allocation of rooms in that office, my Director of Administration suggested we keep a room there for the use of Sajin. This seemed to me unnecessary, particularly as the room he suggested was the second best in the building. I thought it should go to my Deputy, a retired Tamil ambassador named Poolokasingham, whose stature I thought needed to be established. I told the Director that, since Sajin had not come to the office for a long time, all we needed to do if in fact he wanted a room was to set aside one of the smaller rooms at the end of the main corridor. I heard nothing more after that about that particular suggestion, and I think the Director was secretly relieved, though he had thought it was his duty to keep Sajin happy and thus prevent any recriminations against the Secretariat in general, and me in particular. Whether this contributed to his later animosity against me I do not know, but the experience of our High Commissioner in London, Chris Nonis, indicated that Sajin wanted his importance to be recognized, and resented anyone else who had a direct link to the President.
But way back in 2007, Sajin was more interested in his own political career, and during the next couple of years he was elected to the Southern Province Provincial Council. Then, in 2010, he got nomination for the Galle district for the Parliamentary election, and did reasonably well. In Parliament he was one of the young MPs in the group around Namal Rajapaksa but initially he had no executive responsibilities.
All that changed with the realization that the Ministry of External Affairs was in a mess, and he was appointed to be its Monitoring Member of Parliament. That was the only serious Monitoring MP position, and one heard hardly anything of the few others who had been appointed, until that is Duminda Silva, attached to the Ministry of Defence, was involved in the death of Bharatha Premachandra, another SLFP politician from the Colombo district.
Perhaps the saddest influence on President Rajapaksa was his Foreign Minister, G L Peiris. There were two main reasons for this influence. One, commonly known, was the hold he had on the President's eldest son, Namal, who had been elected to Parliament in 2010 and who saw himself as his father's successor – a prospect made possible when, soon after that Parliament was elected, after a few crossovers from the opposition made a two thirds majority possible, the Constitution was changed to remove term limits with regard to the Presidency.
In principle this made sense, since otherwise the lame duck syndrome would have set in almost immediately. There would then have been internecine warfare between Basil, who had previously assumed he would succeed, and the old guard of the Sri Lanka Freedom Party. This was inevitable given Basil's political history, even though they had a healthy regard for Mahinda Rajapaksa, who had remained faithful to the party during the dark days when President Jayawardene was using all the powers of government to split and destroy it, and also when he was treated with disfavor, despite his seniority, by President Chandrika Kumaratunga.
The latter had left the SLFP because of disagreements with her mother over the succession. When she felt sidelined in favour of her more right wing brother Anura, she set up her own left wing group together with her husband. Basil however, in the darkest days for the SLFP, had actually joined Jayewardene's UNP. His elder brother indeed did not entirely trust him, but found him a hard worker and a capable strategist, and hardly ever spoke ill of him to others.
With Namal the situation was very different. The intensity of his dislike and perhaps nervousness with regard to Basil became clear when he attempted to get a group of young Members of Parliament to send a petition to the President requesting that GL be appointed Prime Minister. That post was held by a senior and very old member of the SLFP, D M Jayaratne, who seemed at death's door a year or two after he was appointed. This led to the memorable quip by the President that he was the only senior member of the government who was praying for the man to live, whereas his colleagues were all dashing coconuts (a formula to invoke both blessings and curses) for his death. Members of the opposition indeed claimed, when the Prime Minister was in the United States for treatment it was doubted would be successful, that there had been seven aspirants for his post.
The most junior of these, but also closest to the President, were Basil and GL. Though the application of the latter seemed preposterous, Namal's effort to dragoon support for him made it clear that his ambitions were not without hope of success.
His influence with Namal lay in the fact that he had coached him for his Bar Exams. The boy had been sent to university in England, but had dropped out. Though incapacity was alleged, it was more likely that he had been unable to resist returning to Sri Lanka when his father was elected President, and working towards a political career. His father, who had been mentored in his youth – having been elected to Parliament at the tender age of 24 in 1970 – by the then Secretary General of Parliament, one of the few from his home District of Hambantota to have received a good education in the days before the Second World War, had been encouraged to enter Law College and qualify as a barrister. He pushed his son into the same course, and the boy passed out before the 2010 General Election, albeit to claims that special arrangements had been made for him to take the examination. Read the rest of this entry »
Recently, at a Consultative Committee in Parliament, one of my colleagues remarked that there was no need of any opposition given my own contribution. I had been critical but what my colleague, from the Gampaha District, failed to understand was that I had criticized neither policies nor action. What I had been objecting to was a failure of action, and had the gentleman understood how Parliaments should be conducted, he would have realized that I was actually trying to help. Surely it should be the business of politicians supportive of the government to promote action in accordance with productive policies, not to sit back complacently when there is no progress.
The incident occurred at the 17th meeting of the Consultative Committee on Education, when I wondered what had happened about a matter I had raised at the previous meeting, held 3 months earlier (meetings are supposed to happen every month, but this Standing Order, like almost all others, is observed in the breach). In May I had brought up the question of opening computer laboratories which had, in at least two cases I knew of, been completed and equipped, but were awaiting a ceremonial opening.
The Minister had claimed on that occasion that such a ceremony was needed so that the people would know who had gifted the laboratory. But when I pointed out that these were not gifts, but built with the people's money, he had granted my point. So, to cite the minute, he 'stated that the Chairman of the Development Committee of the area should be responsible to utilize them and instructed to take immediate action to open them'.
This time it was reported that some laboratories had been opened already, and that many more would soon be opened in the Uva Province. This caused a lot of giggles, but that did not matter so long as the children were now able to use the equipment. But surely it should have struck my colleagues that, even if the priority was to get brownie points from these computers, the sooner they were in use, the better for the politicians too, as well as the children. For obviously the people would know if there were an unnecessary delay – it was parents and teachers who had kept me informed in areas I am familiar with – while there is also a risk of computers deteriorating if not swiftly put into operation. Read the rest of this entry »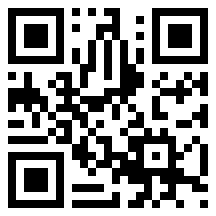 This false optimism, which is based on the assumption, which is quite contrary to the indications he has given, that the President wants to do none of the things he promised, has extended now to assuring him that all will be well after the Indian election, and we ourselves do not have to do anything to improve our situation. I am reminded then of J R Jayewardene twisting and turning in the years between 1983 and 1987 as he avoided action, and was forced gradually to concede, but always doing too little too late. So I wrote once that he assured us that there was a pot of gold at the end of the rainbow, during his discussions with India in 1986, but in the end the rabbit he pulled out of his hat was General Zia ul Haq. The idea that the Ministry of External Affairs has tried to convince the President that Mr Modi will play Santa Claus is preposterous, but I fear that that is the type of advice and advisors the President has to put up with.
All this is based on the assumption that somehow we can avoid implementation of the 13th Amendment. Because the advisors believe that subterfuge will win the day, no attempt has been made to analyse the 13th Amendment, see if anything in it is potentially dangerous, and then develop mechanisms to avoid those dangers. Instead we are doing nothing about the vast areas in which the strengthening of local administration – and concomitant local accountability – would immeasurably benefit the people.
The President I think understands this, for he was very positive about the ideas I suggested be discussed at the negotiations government had with the TNA. But the history of those negotiations makes it clear why we are in such a mess. The President put me promptly on the delegation when I pointed out there had been no progress over the preceding three months, and in the next three months we saw much progress, in part because I insisted on meetings being fixed on a regular basis. The government also put forward suggestions of its own, that I had proposed, whereas previously it had simply listened to what the TNA put forward, and then failed to respond despite promises.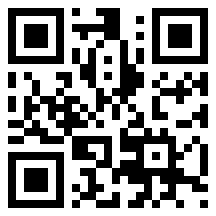 Military intelligence understands well that the diaspora is not a monolith. Indeed my interlocutor noted that only about 7% of the diaspora were supporters of the LTTE. But this made it all the more culpable that government has done nothing about working with the rest, the more than 90% who have wanted only for their kinsmen who remained in Sri Lanka to enjoy equal benefits with the rest of the population. The LLRC recommendation in this regard, about developing a policy to work together with the diaspora, has been completely ignored. Instead those who did well in this regard, such as Dayan when he was in Paris, were the subject of intelligence reports that drew attention critically to their work with Tamils. The fact that in theory this was government policy meant nothing, since very few others were doing anything about this, and there was no coordination of such efforts in Colombo.
Excessive zeal on the part of military intelligence seems to have caused other disasters. We had an excellent High Commissioner in Chennai, but he was summarily removed because, it was reported, the security establishment had criticized him. Similar reports were in circulation about the withdrawal of our High Commissioner in Malaysia, though he himself thought the Minister of External Affairs was the real villain of the piece.
In Chennai, no efforts had been made to engage in the dialogue that the High Commissioner, who was Tamil, tried to initiate. When I spent a few days there a couple of years ago, with my ticket paid for, not by government, but by an agency that had wanted me in Nepal but was willing to fund a journey through Chennai, I was told that I was the first senior representative of government who had gone there for such discussions. The academics and journalists who attended the meetings were willing to listen, but soon afterwards the High Commissioner was exchanged for a Sinhalese, and the initiative stopped. It was only a couple of years later that government finally got round to inviting the senior newspaperman Cho Ramaswamy to send some journalists to report on the situation, which High Commissioner Krishnaswamy had advocated much earlier. What they published made it clear that we had erred gravely in ignoring his advice for so long. The obvious benefits of having a Tamil in station in Chennai, which without him even doing anything made it clear that allegations of systemic discrimination against Tamils were misplaced, never occurred to a Ministry of External Affairs which seems more keen to assuage possible ruffled feelings within Sri Lanka than develop and implement a foreign policy that would take the country forward.