You are currently browsing the tag archive for the 'multicultural' tag.
Join us in calling on His Excellency The President of the Democratic Socialist Republic of Sri Lanka to introduce a Constitutional Amendment to limit the size of the Cabinet to 20, with no more than 20 Cabinet Ministers and no more than 20 other Ministers of Junior Ministerial rank.
You can sign the petition by clicking here.
http://www.change.org/en-GB/petitions/his-excellency-mahinda-rajapaksa-the-president-of-sri-lanka-introduce-constitutional-amendment-limiting-cabinet-to-20-cabinet-ministers
Short link – http://chn.ge/YbSBgY
_____________________________________________________________________________________________________________________
First published Daily News 28 Dec 2012
I reproduced last week some of the recommendations I had submitted to the last meeting of the Inter-Ministerial Committee on the National Human Rights Action Plan. Here are the other areas to which I drew attention, though I should note that there is much more in the plan which requires concerted and effective action. I look here only at some areas that concerned me, of which the first seems to me extremely important.
Legislation to strengthen Rights
The Action Plan requires the Ministry of Justice to review within one month the Report of the Committee that drafted a Bill of Rights. We found that initially the Ministry did not have a copy of the draft, which reinforces the idea that a Ministry to ensure basic administration with regard to the NHRAP is essential. The Action Plan envisages that a Minister will be assigned the subject of Human Rights, but that has not happened, and it is unfair to expect a Minister to act as a Special Envoy when he has no mandate to ensure fulfillment of any commitments he might enter into.
We have heard nothing for some months with regard to progress regarding the Bill of Rights, and clearly no one takes the timeframe in the NHRAP seriously. We also seem, in this instance as in many others, to be ignoring the requirement that we have agreed to in general, to consult Civil Society about such measures. Though obviously government must decide on what is appropriate, it cannot do nothing and expect acquiescence in inaction.
A particular problem is our commitment to ensure the Right to Information. The responsibility for that, as for ensuring Freedom of Expression, lies with the Ministry of Justice according to the Plan, but the Ministry has pointed out that responsibility with regard to the Right to Information lies with the Ministry of Mass Media and Information, and that responsibility with regard to Freedom on Information lies with the Ministry of Public Administration and Home Affairs, in consultation with the Ministry of Defence. However, given that the Ministry of Justice has appointed a Committee to look into the draft Bill of Rights, it would be appropriate to at least report on the views of those Ministries with regard to the Bill.
At the last meeting of the Inter-Ministerial Committee, it was noted that a Freedom of Information Act was not necessary, though it is not clear whether this is the view of the Ministry of Mass Media and Information or the Ministry of Justice. While that is a tenable position, it should be accompanied with details of an alternative mechanism to ensure the Right to Information as pledged.
Recommendations
The Inter-Ministerial Committee should, through its Chair, participate in the deliberations of the Committee looking into the draft Bill of Rights and expedite action. Since responsibilities must clearly be shared in some areas, the Chair could report accordingly to Cabinet, and either have the allocation of responsibilities altered or else obtain a mandate to coordinate discussion and action in areas of concern.
The IMC should also engage more actively in discussions with Civil Society and seek inputs into proposed legislative changes. Read the rest of this entry »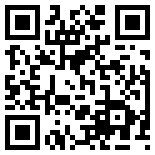 Expanded versions of the speech of Prof Rajiva Wijesinha at the inaugural session of the Global Languages Meet – January 7th 2012 at the Sir Sayoji Rao Auditorium, Vadodara, India.
I am most grateful to the Bhasha Research and Publication Centre, and the other organizations involved in this conference, for inviting me to this momentous occasion. It was an honour to be present at the launch of the People's Linguistic Survey of India, and I must congratulate Dr Ganesh Devy, your founder, on so successfully pushing through this initiative, a landmark venture after the pioneering work of Grierson nearly a century ago. The ready collaboration you have received from the Sahitya Academy and the Central Institute of Indian Languages is a reflection of the deep commitment of your country, and its official and unofficial academic institutions, to expanding the boundaries of learning.
I am sorry that we are not so advanced in Sri Lanka. Indeed it was sad that my collection of short stories, written originally in English and Sinhala and Tamil by Sri Lankans, appeared not in Sri Lanka, for we have no similar public service oriented publishing house, but in India. I am grateful to the National Book Trust for taking on the book, and now getting ready a companion volume of poetry. In one sense however I should be thankful that the book had originally to appear in India in English, for this meant that it would be translated into all your national languages. And hence the deep satisfaction yesterday at being able to present Dr Devy, at the Chotro Conference yesterday on 'Imagining the Intantible: Language, Literature and the Arts of the Indigenous' with the Gujerati version of those Sri Lankan stories. I look forward now to the Tamil version, whereas in Sri Lanka, where we do not have enough translators, such an initiative would not have been easy.
What I like to think of as that trilingual publication, for the material was originally in three languages though I published English versions initially, is in line with recent policy developments in Sri Lanka. These have been laid out, I hope inspiringly, in our President's budget speech last year. He dwells at length there on the trilingualism that he hopes to introduce into Sri Lanka, in a programme that will be launched on January 21st. That initiative will I hope fast forward, if not trilingualism in general, at least bilingualism in a significant mass of our people, to break free from the monolingual straitjacket in which absurd policies on the part of successive governments has confined us.
Sri Lanka has recently emerged from a long struggle against terrorism, and is deeply conscious that measures must be taken to prevent terrorism being revived. Given what all our people suffered, we must ensure security for them, and we therefore make no apologies for maintaining the security apparatus at the appropriate levels. This is especially vital in a context in which external threats continue, supported sadly by politicians in foreign countries who are concerned about winning votes and therefore continue to pander to those who funded terrorism in the past.
At the same time, we know that prevention is much better than cure, and that the terrorism that troubled us for so long might have been avoided had successive governments not been insensitive to the problems of those who turned against the state and even took up arms against it. After all, the principal proponents of conflict in the problems many societies have faced in recent years are those who feel alienated from the state because of deprivation. Measures to alleviate such deprivation are therefore not only a moral compulsion for governments that derive their authority from the people, they are also essential from a practical point of view.
Based on this obvious truth, I believe education has to focus on two distinct priorities. The first is to promote equity, by ensuring that quality education is available to all, and in particular to those who are, or who feel themselves, deprived. The second is to ensure that the privileged are aware of the advantages of an equitable society in which opportunities are available to all.