You are currently browsing the tag archive for the 'Mullaitivu' tag.
The escapade on boats and bikes in the Moluccas was the final episode in the hectic travel that I had engaged in during 2013. With much less that I could productively do in Sri Lanka, I had gone as noted previously to Karnataka and Bhutan and Brunei and Tunisia. In between I had gone to England, as I tried now to do once a year.
This time the main reason was the 70th birthday of my former Dean, who had been infinitely kind and helpful to me during my 8 years in Oxford. He had remained a fast friend, arranging for the College to give me membership of the Senior Common Room and Dining Rights when I went back for any length of time, booking me guest rooms for short stays, and when that became expensive allowing me to stay in his rooms. He had long moved out of College himself by then, but he had continued till he retired to entertain generation after generation of undergraduates with the ebullience of his twenties, when we had first met.
But early in the new millennium he decided to take early retirement, for he said the College was changing beyond recognition. He was stunned when one of the new history tutors asked what it was to do with him, when Leslie suggested he visit one of his students who was in hospital. The old pastoral system seemed to have died away, with the Chaplain abdicating responsibility so that dealing with students with problems fell on the shoulders of the former College Secretary, who had been eased out of that position when the new Senior Tutor banned morning coffee in the College Office. That was the time at which dons met informally to compare notes, under the eagle eye of the College Secretary who had run the administration practically single handed for years, with the support of very glamourous assistants. But the practice, which lasted for a decade after she went, was resented by the supposedly professional administrators the new Master had brought in, and a dull bureaucracy took over.
Ironically, the Senior Tutor who had thought Morning Office Coffee and all that frivolous, presided over the worst years the College experienced with regard to examination results. She finally had to leave when it was clear the place would not recover on her watch. She was Belgian, which perhaps explains my Dean's determination to vote for Britain to leave the Common Market, though just before the note he did note that it was clear, from a trip he made to the North, that the country at large was completely at odds with the elite on this issue. The fact that every single region of England except for London voted to leave seemed ample proof of this. Read the rest of this entry »
I have been quite critical of Basil Rajapaksa recently, which I gather has upset him. This led him to assume that I would vote against the government in the recent motion of No Confidence, which suggests how emotional he can be, with little comprehension of political principles. But I should be glad that he at least reads, because I was gradually coming to the conclusion that no one in government read anything, and that few listened to anything except adulation.
This is a pity, for there is much they could learn from constructive criticism. Unfortunately the general mindset is oppositional, and I suppose this is understandable given the incapacity of the opposition to do anything but criticize mindlessly. Thus it is natural to suppose that any criticism means unremitting opposition.
This is not the case with regard to my worries about Basil Rajapaksa. I am deeply impressed by his capacity to work, and the way in which he presided over fantastic infrastructural development in areas that had been ravaged by conflict. Indeed, having recently travelled to the North East of India where, despite evident goodwill and much expenditure, there are many deficiencies with regard to connectivity, roads and railways and communications, I am glad that I was unstinting in my praise of what government has achieved in our own North and East.
That could not have been accomplished without Basil Rajapaksa's drive. But the problem was that he had not engaged in the conceptualization that should have accompanied such a programme, and he paid little attention to the development of human capacity, and the provision of productive employment. So nothing like enough has been done to improve teacher supply to schools, to fast forward skills development for youngsters, to promote small and medium industries through carefully targeted credit facilities and entrepreneurship training.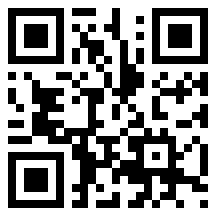 Speech of Prof Rajiva Wijesinha
As Chief Guest at the inaugural meeting of
The Institute of Geology Sri Lanka
2nd June 2014
I am honoured to have been invited today to speak at this inaugural meeting, not least because, as you are all well aware, Geology is not a subject about which I know anything. It is the more kind of you therefore to have asked me, just because I helped to steer the bill to establish the Institute through Parliament. But indeed I should thank you for having asked me to propose the Bill, because I suspect it will be my only achievement in the Chamber as a Member of Parliament.
I should note, in case I sound hopeless, that I believe my work in Committees has been innovative and seminally useful. I am also proud to have been the first member on the Government side to ask questions and propose Adjournment motions. But these are hollow achievements, given that questions are answered late if ever, and hardly anyone is present when Adjournment Motions are discussed. I still live in hope though that my Amendments to the Standing Orders, which would if accepted enhance the role of Parliament, will be put to the House. But a combination of intransigence on the part of Government and lethargy on the part of the Opposition, which prefers to complain rather than take appropriate action, will probably kill that too.
The problem, I should note, in the context of this inaugural meeting, is that there is no Professionalism with regard to the job of being a Member of Parliament. It would be absolutely unthinkable for Parliamentarians to come together to 'promote the acquisition, dissemination and exchange of knowledge'about Parliaments, or to 'assess the eligibility of candidates for admission to the various grades' of Parliamentarians. We do not think about national policies nor do we promote, maintain and uphold professional and ethical principles and standards on relevant matters.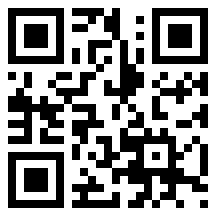 To return to the fears of resurgent terrorism in the North, this would seem preposterous given the patent relief of the majority of the Tamil people that the terrorism to which they were subject is over, a fact the military obviously recognizes. But at the same time it is clear that the people in the North have aspirations that are not being addressed, and this contributes to resentments that could be taken advantage of. Instead then of actions that could contribute to further resentments, the Secretary of Defence should rather work on those who have not only failed to overcome resentments, but have contributed to exacerbating them. Many of the better informed military personnel in the North understand this, and are at a loss to understand the myopia of government in this regard. But sadly, excellent politician though he is, the President will not put his mind seriously to the problem that has arisen in the last few years, and the Secretary of Defence has not produced comprehensive intelligence reports that assess the real reasons for resentment.
The resentment of the people was apparent in the massive vote against government at the recent election to the Northern Provincial Council. The President knew that he would not win the election, and I suspect this was true of everyone in government, even though the Minister of Economic Development, who had been entrusted with the government's Northern policy, kept claiming that the government would do well. Indeed his belief seems to have been sincere, since the resentment he displayed after the results came in suggested that he was deeply upset at the total failure of his strategy. It was he, the President had told Dayan, who had insisted that the poll be postponed, on the grounds that the work he was doing would win popular favour, whereas the Secretary of Defence had been willing to have the election much earlier. It should be noted then that the Secretary's opposition to holding the election last year was based on practicalities, the certainty of loss, rather than intrinsic opposition to a Northern Provincial Council, which he had sensibly enough thought should have been constituted earlier. But sadly his reaction to awareness of increasing unpopularity was not to ensure measures to reduce that unpopularity, but to try to sweep it under the carpet by even going to the extent of challenging the President when he made it clear that he intended to abide by his commitment to have the election.
That the Secretary was right to have wanted to have the election earlier is apparent from the results of preceding elections in the North. In the first set of local elections government actually won some local authorities. In the Wanni, government actually came close to winning in two of the three areas that polled, and in one the combined poll for government parties exceeded that of the Tamil National Alliance.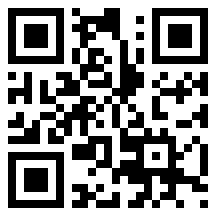 I have been deeply upset in recent months, at meetings of Divisional Secretariat Reconciliation Committee meetings in the North, at the continuing failure to address the problem of teacher shortages in key subjects. While there is heartening appreciation of the rebuilding of schools, at much better levels than ever before, I am constantly told that there are insufficient teachers for English and Maths and Science. Of course I know this is a problem elsewhere in the country too, but that is no excuse. Given that it is those in rural communities who suffer most, I can only hope that those concerned with basic rights will at some stage institute legal action to ensure equity in education, and force government to look at alternative systems of teacher training and teacher supply, instead of sticking with the statist centralized model that has so signally failed for so long.
Significantly, I am rarely told about shortages of teachers for computing, but this does not mean that they are available. This was brought home to me graphically when I was discussing plans for use of some of my decentralized budget for education in Rideegama in Kurunagala. While I have over the last few years used part of the budget in the North, for entrepreneurship training for former combatants and this year for Vocational Training in Mullaitivu, and the rest in Ratnapura, where we concentrated on school education and English, I thought I should also do more further afield, given that the Liberal Party has a couple of Pradeshiya Sabha members in Rideegama.
I had wanted to do English classes, and these will now be conducted in three GN divisions, through the Sabaragamuwa English Language Teaching Department, which had done the teacher training in Sabaragamuwa. But to my surprise I was also asked for computer training, in particular for Ordinary Level students, since there are hardly any computer teachers in the schools in the area.
The National Action Plan for the Protection and Promotion of Human Rights 2011 – 2016 as well as the full series of  Sri Lanka Rights Watch are available at the Peace & Reconciliation Website.
During the last round of Divisional Secretariat Reconciliation Committee meetings, held in Mullaitivu, Kilinochchi and Vavuniya Districts, four very different problems were brought up with regard to women. The one that I think needs swift and concerted action is that of women headed households which need support for livelihoods. This is an area in which much assistance has been provided, but it could be more systematic, and should more concertedly move beyond financial support to the development of sustainable employment.
Efforts in this regard could be twinned with another problem that came up, which was the lack of preparation to deal profitably with the abundant harvests that the area is experiencing. One women's group, at an earlier meeting, had asked for training in marketing, and that should certainly be provided along with training in food processing and other value addition activities which will at least to some extent increase the profits of locals as opposed to middlemen. For this purpose we should be encouraging the establishment of Women's Cooperatives, and developing systems of credit that, as all experience shows, will prove viable when women are the chief beneficiaries.
Such organizations will also help with the community support systems that we must encourage. I have been urging the establishment of Protection Committees in each Grama Niladhari Division, that will not only settle problems when they arise, but also anticipate problems and prevent them coming to fruition. Initially the Committees were coy about discussing these, but they did note when I asked about sexual problems that there were increasing numbers of unwanted pregnancies. I had been told about this previously, by medical personnel too, who noted that it was not a question of rape, which is what the gossip circles claim, but rather consensual sex amongst minors. In addition, as one would expect in cases of single women, there were instances of pressures, beginning with ordinary social intercourse and offers of support, that eventually took their toll.