You are currently browsing the tag archive for the 'monolingualism' tag.
I am pleased to have been asked to speak at this event, because over the last few years I have grown increasingly conscious of the strength of our friendship with Australia. Perhaps the most intelligent new friend I made in the last couple of decades was one of the Australian High Commissioners to Sri Lanka. I also found enormous sympathy and support from the last two High Commissioners. The first of them, Kathy Klugman, who had been Deputy to my great friend in the nineties, was the first foreign envoy to categorically condemn the Tigers, when the rest of the Western oriented world was being mealy mouthed about them. I still recall her telling me, soon after she came here, early in 2008, that she thought the Sri Lankan government would have cause for satisfaction in the first press release she was going to issue. She was quite correct.
Her successor brought the relationship to the two countries to a new height, at a time of increasing international difficulty. Indeed she suffered for this, in the onslaught on Australia that took place earlier this year by the new government. But, as she put it in a mild but anguished defence (unlike the more forthright criticism of her Deputy), she and her government had not compromised on issues of Rights and Reconciliation. I had recognized this when, at the time of the Commonwealth Heads of Government meeting in Colombo in 2013, which Tony Abbott attended, I wrote – 'We should also make clear our appreciation of countries such as India and Australia, which others were trying to dragoon into opposition to us, but which, without compromising on suggestions as to how we could do more to promote Reconciliation, maintained and asserted their confidence in our capacity to improve things for all our people.'
Grateful though we should be to Tony Abbott for coming to Sri Lanka in 2013, I have to admit that I have no regrets about him being toppled, inasmuch as he was replaced by someone I shared a house with nearly 40 years ago in Oxford. Malcolm Turnbull was indeed kind enough to spare a lot of time for me when I was last in Australia. At the time – having been replaced by Abbott as leader of the Liberal Party in yet another of the interminable internal coups that seem to characterize Australian politics in recent years – there seemed no chance of him getting into power. But I was delighted to find him as iconoclastic as ever. He regaled me with tales of the Spycatcher Trial in which he had taken on the British establishment in the interests of Freedom of Information, a value we should – as pledged in the President's manifesto – be doing much more to uphold. Read the rest of this entry »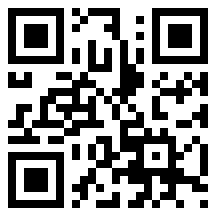 I make no apologies for returning yet again to the question of language rights. As I noted after my last visit to the North, for a series of Divisional Secretariat Reconciliation meetings, this remains one of the principal bones of contention in the Jaffna District. But it need not be, because the principles we should all be acting on are now clear, following the inclusion of Tamil as an official language in the constitutional reforms of 1987, and the fleshing out of those principles in the last couple of decades.
First, under President Kumaratunga, there were more inclusive language learning policies in schools in the nineties and then, most importantly, under this government, Minister D E W Gunasekara introduced language norms for public servants. I was not sure how well this was working so, at the previous meeting of the Parliamentary Consultative Committee on National Languages, I asked for a report on pass rates. We got this at the February meeting – or rather I did, and I had to point out that questions I raised were asked for the general benefit, not my own, so information should be shared with all my colleagues on the Committee.
I can see this might seem a waste of paper, since almost never do more than a quarter of the 31 members meant to be on the Committee attend, and many of those who do are concerned only with individual problems; but the principle was affirmed, and the Minister will now ensure that information is shared with at least all those who do attend. This is important, for this is something we should all be concerned with, as legislators and contributors to national policy.