You are currently browsing the tag archive for the 'Ministry of Justice' tag.
In my book on Political Principles and their Practice in Sri Lanka, which Cambridge University Press in Delhi published a decade or so back, I wrote that 'Undoubtedly, the most important function of a government is to ensure the security of its people.' People needed to ensure their safety from external threats, and they also needed security from others within the community. For the latter they needed laws to govern relations internally, with mechanisms to defend against attacks from outside – though initially these were not subject to law.
Among the most essential functions of government then are security (external and internal) and justice. So in many countries amongst the most important members of the cabinet are the minister of defence and the minister of justice. The former looks after the armed forces and sometimes the police as well, although in some countries there is a separate Ministry for this purpose.
The Ministry of Justice regulates the courts and ensures that those who break the law are brought before the law. In certain exceptional cases, as in the United States, where the doctrine of Separation of Powers is implemented thoroughly, the courts are independent of the cabinet and come under a chief justice. However, there too, there is an attorney general in the cabinet who has to ensure that the laws are implemented and those suspected of criminal acts prosecuted in the courts.
In the last couple of weeks we have seen what seems total rejection of the ideals of Good Governance through which this government came to office. I shall look today at the performance of the Ministry of Foreign Affairs, having spent time previously on another vital Ministry, that of Finance. But I should note that with regard to many others – with a few honourable exceptions of course – there seems little activity, so that it is not just principles of Good Governance that are being breached, but the very idea of Governance.
I regret very much that Karu Jayasuriya has done nothing thus far with regard to the important task allotted to him with regard to Governance. I appreciate the fact that, given relations between him and Ranil he feels diffident, but that should not stop him taking initiatives in areas that will win him universal commendation. He could for instance easily stop the excessive perks that politicians enjoy, in particular the opportunities to abuse Ministry funds provided by the constitution of Ministerial private offices.
In my former Ministry for instance, now a Cabinet portfolio with a Deputy too, the perks of office continue unabated. My former staff, whose use of the vehicles to which they were entitled I restricted, have told me how many vehicles the Ministers, or rather their private staff, use between them. Meanwhile the two Ministers together are less in office than I was, and there is little progress in the University sector, with the imbroglio over the latest and the previous Advanced Levels continuing in the Courts. And though the new Cabinet Minister finally looked at the Act we had drafted, he like many others seems to think that there is no point in any action since an election is imminent.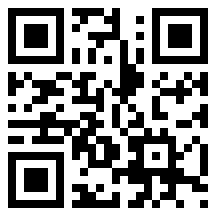 On August 24th the Secretary to the Ministry of Child Development and Women's Affairs held a consultation on children's issues which brought together the various agencies working on the subject in his Ministry, together with representatives of the Ministry of Justice and the Attorney General's Department and the police, as well as some Non-Governmental Organizations that have contributed significantly to the promotion of the Rights and the Welfare of Children.
The purpose was better coordination, and the meeting followed on a request the Secretary had sent to his counterpart in Public Administration, requesting that he ask Divisional Secretaries to set up a Unit in each Division for Women's and Children's Affairs to ensure more coherent action. He noted there the various officials dedicated to this purpose, which include Women Development Officers, Child Rights Protection Officers, and Early Childhood Development Officers responsible to his Ministry. Others concerned with the issue include officials of the National Child Protection Authority, also under his Ministry, and Probation Officers who function under Provincial Ministries. The Unit would also need the close cooperation of officers from the Women and Children's Desks that the Police have now established nationwide, effectively as far as the North is concerned, though I cannot speak for other areas.
One of the decisions made at the Consultation was that clear job descriptions should be drawn up for all these officials, to ensure comprehensive coverage of all areas whilst avoiding overlaps. At the same time it was noted that ensuring comprehensive coverage at all levels would require a division of responsibilities on a geographical basis, with one officer monitoring activities in a particular area and reporting on these to colleagues.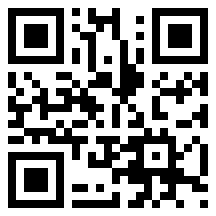 Following the consultation at which the Probation Department produced an illuminating note about Children's Homes, members of the contract group worked out suggestions to prevent what might be termed SECONDARY VICTIMISATION OF children brought before the courts. Though procedures have been laid down, they are often observed in the breach, as with the failure to specify and enforce limitations on those deemed to need care and protection.
This is unfortunately not unique in Sri Lanka for similar things happen with regard in general to those who are remanded, and in particular women arrested under the grotesquely outdated Vagrant's Ordinance. This has been noted and a few years back reports were commissioned to proceed with reforms. But not all the reports were handed in, and they seemed to have been long forgotten, when we brought the matter up at the Parliamentary Consultative Committee.
One report that had been completed, characteristically, was that of Shiranee Tilekawardene, and it made some excellent recommendations with regard to children. However, again perhaps characteristically, it has not been acted upon systematically, one excuse given being that the Ministry was waiting for all the reports to come in.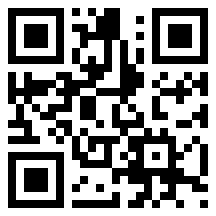 I was pleased, if astonished, to see a complimentary reference to my writings in a newspaper. I was reaching the conclusion that no one read any more, or bothered about Human Rights issues except to make political points, so this was heartening. Admittedly a positive reference by one of the editors who publishes my writings is not evidence that they might make a difference, but it may help.
The reference was the more welcome, because this week there is yet another reminder that, as Anne Ranasinghe put it, 'nothing remains but to mourn'. Nearly two years ago I asked a question in Parliament about women who suffer because of the Vagrants' Act, and it has not as yet been answered, even though it has been placed on the order paper over half a dozen times. Each time the Minister asks for more time.
A few months ago I was heartened, because I was told there was a flurry of activity in the Ministry of Justice, since they had been told they must supply the answer. But that came to nothing, and on that occasion too the matter was put off. Subsequently I met an official of the Judicial Services Commission, who informed me that the Judiciary did not keep statistics of the people it sentenced. He seemed to think that this was not their business.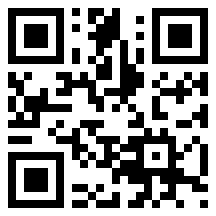 After a hiatus of some months, during which we had been working through the Government Task Force on the specific areas of Women and Children and Lands, we had the first meeting this year of the forum inclusive of Non-Governmental Organizations which has been trying to help with implementation of the Human Rights Action Plan.
We have throughout had helpful contributions from the Government Analyst's Department, who had explained problems they faced. One was claims that they had not submitted reports when in fact they had done so, and another was that, after they had travelled to distant locations, they were told that the prosecution was not ready and had requested a postponement. We had therefore suggested at a meeting of the Task Force that the Secretary to the Ministry of Justice institute regular meetings, at which government agencies responsible for cases could coordinate work.
The Secretary had initiated such meetings, though not as often as I would have liked, and we were told this time round that they continued and had been helpful. Unfortunately she was not in a position to ensure a positive response from the Judiciary, and indeed she had been ignored when she had written to the Chief Justice suggesting a committee to look into sentencing policy and coordinate action in this regard in line with government policy of reducing the number of those remanded.