You are currently browsing the tag archive for the 'Ministry of Human Rights' tag.
Much of this series has been about my personal travels, and the slow but steady dissolution of the world I had known. To dwell only on these would however give a misleading impression of what occupied me most during the years from 2012, when I began to realize that my efforts to promote reform were getting nowhere. But that realization took time to crystallize and, in the period when I continued in Parliament on the government side, I tried hard to effect some changes.
It was something I felt that the National Human Rights Action Plan, which we had begun drafting when I was Secretary to the Ministry of Disaster Management and Human Rights, was finally adopted by Cabinet. There was no Ministry of Human Rights following the 2010 election, and it became clear that the Ministry of External Affairs, to which in theory the subject had been entrusted, was neither competent nor concerned. Minari Fernando, the Consultant we had taken on to draft the plan, found it impossible to work from there, but fortunately Mohan Pieris, as Attorney General, took on responsibility, though he was too busy to attend meetings and I had to do most of the work. But he allowed the more able members of the Department such as Yasantha Kodagoda to contribute, and with yeoman service from Dhara Wijayathilaka and Hiranthi Wijemanne, who had been deeply involved in improving the lot of women and children for many years now, we got a good draft together.
After it was adopted, Mahinda Samarasinghe, who had been made the President's Special Envoy on Human Rights when the failure of the Foreign Ministry became obvious, was appointed to chair an Inter-Ministerial Committee on implementing the Plan. That did not I think ever meet, but he appointed a Task Force to expedite implementation, and asked me to help. By then I had realized how insincere Mohan Pieris was, so I told Mahinda I would do this only if I chaired the Task Force. Mohan was clearly upset, and said at the meeting at which Mahinda asked me to take over that I could be a bloody nuisance, but he made no further objection, and for a few months we were able to work towards consensus on many issues.
But before long it became clear that, to expedite action, we needed a dedicated Ministry as we had had before. Though Secretaries to Ministries seemed most cooperative, in particular the Secretaries to the Ministries of Land and of Women and Children's Affairs, the representatives they sent to meetings could not ensure follow up. In some cases there was vast confusion about who was responsible, given the proliferation of Ministries, and the plethora of Departments within Ministries. We also had to cope with a very conservative Ministry of Justice, which seemed determined for instance not to repeal the horrendous Vagrants' Ordinance, on the grounds that that was the only way to control prostitution. The fact that it was used to remand women at will, with no provision for checking on their fate, while prostitution flourished in various forms, was ignored. Read the rest of this entry »
Tamara's success in averting a resolution against us at the Human Rights Council in Geneva in September 2011 was not however to be repeated the following year. She had no say in the massive delegation that was sent, and the strategy to be followed. Though by then I had met her and liked her, even though she had also called asking me to be present at the sessions in March, I refused when the President first asked me, and was able to cite another commitment. But I did suggest to the President that he send Jeevan and Javid Yusuf, who had been a long-standing member of the SLFP and had served as our ambassador in Saudi Arabia at one stage. They both went, and the former established a close friendship with Tamara.
When the President asked again I could not refuse. Jeevan told me that he had suggested taking the draft of the LLRC Action Plan to Geneva, but been told it was not ready. While I was in Geneva I asked Mohan whether I could look at the draft, but he told me it was confidential. I asked then if he would show it to me in his presence, whereupon he said that he was doing it with the Foreign Ministry, and I should ask the Foreign Minister. I did so, whereupon G L Peiris said, 'What draft?'
I could only deduce that Gotabhaya had told them not to bother, and GL had assumed that this was the President's view too. Mohan however undoubtedly knew the real situation, and therefore continued to deceive the President about progress while, as with the LLRC interim recommendations, ignoring his instructions. So three months after the LLRC had reported, we had evidently done nothing to take matters forward.
After the resolution was passed, the President entrusted formulation of a plan to his Secretary, who invited Mrs Wijayatilaka, who had been doing yeoman service on the Human Rights Action Plan Task Force that I convened, to assist. The President had also indicated that Civil Society representatives should be asked to contribute, and Jeevan and a couple of others were accordingly invited to one of the first meetings.
When Mohan came in and saw them, he walked out immediately. He had it seems objected, and though they stayed for that meeting, they were not invited for any others. When I asked Lalith Weeratunge about this, he told me that it had been decided the plan should be drafted only by government officials. Mohan it should be noted was not in fact an official, since he had retired by now as Attorney General, but I suppose his leading role was in terms of his most recent appointment, that of Legal Advisor to the Cabinet, clearly a consolation prize since he had not been made Chief Justice as he had hoped. But his authority was such that, contrary to the President's instructions, Jeevan and the others were left out after that. Lalith assured me though that they would be invited to serve on the Task Force to implement the plan.
Within a couple of months Lalith's committee had produced a draft which he showed me, saying that he would be putting it to Cabinet the next day. He anticipated no difficulty about having it adopted. I thought it pretty good, and recognized Mrs Wijayatilaka's footprints all over it, in particular in the inclusion of Key Performance Indicators, a pet requirement of hers while at the Ministry of Policy and Plan Implementation. I rang her then to congratulate her on her work, only to be told that she had no idea the draft they had been produced had been accepted and would be going to Cabinet. Read the rest of this entry »
When I read of, and hear, the President expressing concerns about an international conspiracy to destabilize his government, and topple him, I feel immensely sad. One reason is that what he fears is not entirely without foundation.
The idea was put to me, quite politely, by the head of the Sri Lanka desk at the UN, who said that, whereas Mahinda Rajapaksa had been a good leader during the War, perhaps someone else was better suited to lead during peacetime. The young man from our Embassy who had accompanied me to that meeting said the same proposition had been put to Nivard Cabraal. Both of us repudiated the idea, and indeed I recall citing Tolstoy in this connection, given the theory he had put forward in War and Peace, about the visionary Alexander having to take over after the practical soldier Kutuzov had won the war. I have no idea what arguments Nivard used, but I have no doubt that he would have shared my conclusions.
The Tolstoyan imagery was pertinent with regard to the less polite approach of some Westerners, who put forward Sarath Fonseka for the Presidency. This seemed to me rank wickedness, and I believe some European ambassadors shared my view, for they told me – at a farewell lunch I gave the two nicest of them – that they knew what he was like, and could not understand what some of their colleagues were up to.
I am not sure that the Americans, who were foremost in the venture (or at least some of them, for I cannot believe that thoroughly decent people like the then Social Affairs Officer Jeff Anderson were involved) were actually wicked. I have long learnt that one should never attribute to wickedness what can be put down to stupidity. I suspect then that those who still had some values but went along with the idea thought that Sarath Fonseka would split what they saw as the extreme vote, and that this would enable Ranil Wickremesinghe to win.
Ranil however was sharper than them, and withdrew – which is perhaps what prompted Paikiasothy Saravanamuttu, at the Christmas Party given by the then Deputy British Head of Mission, to say that the whole debacle was Ranil's fault for having withdrawn.
Sarath Fonseka lost conclusively – despite Sara's efforts to suggest the election had been fraudulent – which is why the protests I suspect had been planned never got off the ground. But the American extremists had succeeded beyond their wildest dreams, because Mahinda Rajapaksa abandoned his visions, and a new homespun Kutuzov emerged.
For with Fonseka as his principal opponent, Rajapaksa had to cover that flank as it were, so that it was extremists who played the largest role in his campaign, not the fundamentally decent and moderate SLFP leadership. And so they have emerged as the strongest influences on policy in the government. Read the rest of this entry »
Enemies of the President's Promse: Mahinda Rajapaksa and the Seven Dwarfs – Sleepy (Part 1)
Enemies of the President's Promse: Mahinda Rajapaksa and the Seven Dwarfs – Sleepy (Part 2)
Mahinda Samarasinghe was asked to chair an Inter-Ministerial Committee to implement the Human Rights Action Plan, and as usual I had to do much of the work through convening a Task Force to expedite implementation.
I resigned however in 2013 when I found that, though there was much goodwill from many Ministries, and we got a few things done, no formal coordination of activities and initiatives was possible. I realized that it was impossible without proper authority to expedite decisions and action. I told Samarasinghe in my resignation letter that he should request that a Ministry be set up. While he was the obvious person to be Minister, I told him he should suggest the President take over the portfolio and be his Deputy. This upset him, even though I pointed out that he would still be in the Cabinet with his existing portfolio of Plantation Industries.
He ignored the letter, and simply declared that he would not let me resign, but did nothing further about the matter. So, after my resignation, hardly anything happened, with Mahinda Samarasinghe uncertain too about his own position, being often asked to go to Geneva at the last minute for Council sessions. By 2014 he was talking about resigning himself, but characteristically he held on to the position, though in effect doing nothing to promote the Human Rights Action Plan.
Human Rights were grossly neglected by the Foreign Ministry, with no invitations to any Special Rapporteurs, until they were forced to interact more positively from late in 2013. Contrariwise, we had tried to engage with them constantly, and had indeed had invaluable support from the Special Representative on the Rights of the Displaced, Walter Kalin, who came to Sri Lanka three times during the conclusion of the War. But there were no visits after that until the High Commissioner herself came in 2013, followed by Kalin's successor.
All this was of a piece with Peiris's failure to recognize, or unwillingness to convey, that the Human Rights situation was worrying for Sri Lanka. Unlike in the days when the dedicated Ministry under Mahinda Samarasinghe coordinated responses to critiques, writing and disseminating the most effective ones, there was now no concerted response to attacks on us. As a result, the impression gradually developed that we could not answer the many allegations against us.
***
 Most pernicious for Sri Lanka was the failure to deal consistently and coherently with the UN on what were termed accountability issues. Well before GL  became Foreign Minister, the President had agreed, in a joint communication with the UN Secretary General, to address such issues. Nothing was done about this, and there was no response too later in 2009 to an American query about possible violations of law. This was very politely worded, and included material that would have helped us rebut any serious charges, but the President simply appointed a committee chaired by an octogenarian lawyer, which never met. My constant reminders to members of the Committee, and to Mohan Pieris who was Attorney General, and seen as the front man on such legal issues, achieved nothing, though Pieris kept assuring me that he understood the seriousness of the problem.
With nothing done for nearly a year, the Secretary General appointed his own panel of experts, headed by 'Kiki' Darusman of Indonesia, and including an American who had previously suggested that Sri Lanka was a genocidal state. Though members of government demonstrated against this, there was no formal response from the Foreign Ministry, which GL by then headed. The impression created was that this was not a serious issue for the country, but simply an opportunity for politicians to score brownie points by establishing their patriotism. Read the rest of this entry »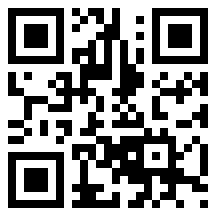 The government decided last week, when faced with the announcement by Navi Pillay of her team to investigate Sri Lanka, to propose a motion in Parliament against such an investigation. This was a shrewd move, since it puts the main opposition on the spot with regard to whether it supports such an investigation. I can understand the TNA opposing such a motion given that it sees this as one way of achieving its goals, even though I think it would have achieved more had it, like the Indian government, stood foursquare against international interference whilst also urging the Sri Lankan government to pursue reconciliation and a better deal for the Tamil people more comprehensively.
What would be unacceptable is for the national opposition to oppose such a motion, and I think the UNP will find it difficult to decide how to respond. It would seem a sad betrayal of our sovereignty to oppose such a motion, and I think sensible people in the UNP would not want to commit a political blunder of such magnitude.
And the decision to support the motion should be the easier for any forward looking Sri Lankan, given that the motion is so limited in scope.Government has not gone down the disastrous route advocated by Wimal Weerawansa of opposing not only an international investigation, but of also opposing any effective domestic mechanism. Indeed government has scored a major triumph in having the motion proposed in the name of Achala Jagodage, who came to Parliament through Weerawansa's National Freedom Front. And though most of the other signatories cannot be described as political heavyweights, also included as a signatory is perhaps the most intelligent amongst the new SLFP entrants into Parliament, the Hon Janaka Bandara. He chaired the only Committee in Parliament, apart from COPE, that proved effective in the last four years, and he also had the courage of his convictions and resigned when he found that the report of that Committee, on public petitions, was ignored.
By Rasika Jayakody
Professor Rajiva Wijesinha, who is a national list Parliamentarian of the ruling party, is a strong opinion-maker in the government where reconciliation is concerned. In an interview with The Sunday Leader, he strongly backed the government's move to appoint a Truth and Reconciliation Commission, following the South African model. He termed that such an effort can be construed as part of implementing LLRC recommendations.
Speaking of the relation between the Lessons Learnt and Reconciliation Commission and the Truth and Reconciliation Commission the Parliamentarian says, "Lessons Learnt and Reconciliation Commission is suggestive of a broader mechanism of this nature and this is in line with implementing LLRC recommendations. LLRC presented an excellent report and the commission perfectly fulfilled the task it was entrusted with. The TRC focuses more on problems concerning the people on the ground and give them solutions. That is one of the most important aspects of reconciliation. One should understand the fact that the LLRC, the Parliamentary Select Committee (PSC) and the Truth and Reconciliation Commission have their own ambits. And they don't clash with each other".
He also commends the President's approach to the matter saying he reflects pluralism and the traditional SLFPers are pluralist to the core. "But the problem is their voice is subdued and as a result, extremists are ruling the roost," Wijesinha says.
On Sri Lanka's journey towards reconciliation, the Parliamentarian says, Sri Lanka has not pursued the Reconciliation process with the commitment it requires. "Given its urgency, I believe we should try to understand the reasons for this, and try to overcome them."
Following are excerpts of the interview: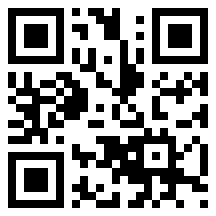 Reconciliation and the role of India
Presentation by Prof Rajiva Wijesinha, MP
At the Observatory Research Foundation
Delhi, December 13th 2013
I must admit to being deeply worried about the current state of relations between India and Sri Lanka. I contrast this with the excellent situation that obtained in 2009, when India was the chief component of the protective barrier against efforts to stop us eradicating terrorism from our shores. One might have thought that this was a goal the whole world would have supported, but sadly this is not an ideal world and countries will naturally put their own self interest first. Fortunately, not only did India's interests coincide with our own at that stage, but given the terrible toll terrorism funded by external sources was taking on both our countries, I think it is also true to say that we worked in accordance with the highest moral perspectives.
But the aim we shared then, of eradicating terrorism on our shores, went hand in hand with another commitment, which was the promotion of pluralism in Sri Lanka. This again is a moral goal, but it also has a practical dimension, in that the full incorporation of the Tamil people in the body politic in Sri Lanka would have reduced the potential for future terrorism.
Sadly Sri Lanka has not pursued the Reconciliation process with the commitment it requires. Given its urgency I believe we should try to understand the reasons for this, and try to overcome them. In this process India has a significant role to play.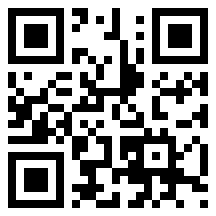 I was finally spurred, by the enormous effort made by a few expatriates to take a careful look at the casualty figures for the conflict, to try myself to put together some figures systematically. Long ago I had made some estimates, based on the details I had got from Tamilnet as well as on figures from the ICRC of the sick who had been taken to hospitals in government controlled areas. But though government has now accepted what I said, at the time I was even criticized for my candour by those who should have known much better.
I should note that I was not entirely on my own, for the army, understanding better than most what was at stake, helped me with visits to the sites where the fighting had taken place, and in particular to the hospitals which were largely undamaged, contrary to the propaganda put out about them. But when the books I produced were ignored, I thought it better to concentrate on reconciliation with regard to the future.
Recently though I have been heartened by two envoys who have done well in dealing with the media telling me that I had been their initial inspiration. And when Michael Roberts and the Marga Institute produced 'The Numbers Game', and the remarkably sharp journalist Kath Noble assessed this positively, I thought I should make yet another effort.