You are currently browsing the tag archive for the 'Ministry of Education' tag.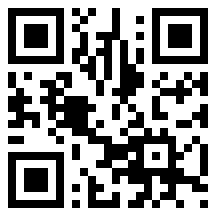 At two recent meetings of Reconciliation Committees in the Eastern Province, the question of tuition came up. In one place I was asked to suggest to the President that tuition on Sundays be banned, because it took away from religious education. In the other I was told that students – from Kantale – had to travel to Kurunegala or Anuradhapura to have any hope of passing their Advanced Levels, because the quality of Advanced Level teaching was so bad.
Soon after that I was told, in Colombo, that even in S. Thomas' sports meets had to be held in school hours, otherwise students would not be present since they thought tuition classes more important. The idea that, even in a fee levying school, extra classes for which payment must be made are mandatory bemuses me. But, such being the situation, I suppose it is not surprising then that parents who do not have to pay for education accept that they must fork out for tuition, as happens in the majority even of prestigious government schools for which parents sometimes pay through the nose for entrance.
I was pleased therefore that the lady from Kantale who spoke up plaintively objected to this sort of expenditure. But it was not only the expense of the classes and the transport that she mentioned. It was also the bad habits, as she put it, that children might pick up, on long journeys, and during long hours spent in large groups. She added that her son was not a problem, but with girls the situation might be different. I should add that the increase in teenage pregnancies, mentioned in most of the 80 Divisional and District Secretariat meetings held over the last year, is also related to the tuition culture.
Read the rest of this entry »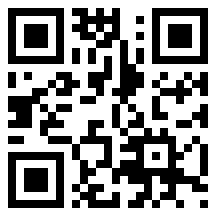 In considering the crisis that has hit our education system so comprehensively in the last few months, I have begun to wonder whether we have not been the victims of our own success. We were doing extremely well with regard to mass education when we got independence 64 years ago, in part because of Kannangara's visionary reforms, but also because he had a high standard to aim at through the private and public schools that were flourishing at the time – thanks to Anglican missionaries, Catholic educationists, and determined Buddhist and Hindu and Muslim social visionaries led by Colonel Olcott.
So we rested on our laurels, and thought the percentages in the education system, and our literacy rates, fantastic, and particularly so with regard to girls. We were far ahead of not only other South Asian countries in this regard, but of most Asian countries too. And though many have overtaken us, and the others are catching up, we still feel complacent.
The effect our initial success may have had came home to me when, in Islamabad recently, I was given a presentation on the system they have developed by the Pakistan Army Public Schools & Colleges Secretariat. They started by telling me that the army had decided to set up schools way back in the seventies because, in may areas in which they had stations, there were no good schools. Indeed in some areas there were no schools at all.
Read the rest of this entry »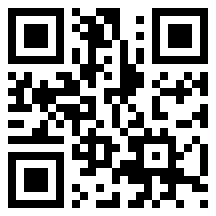 The topic of education comes up at almost all Reconciliation Committee meetings at Divisional Secretariat level. I wondered whether this was because I am still thought of as an Educationist, but I suspect those who come to these meetings have no idea about my range of experience at all levels, and talk about education simply because they see a good education as vital for their children.
They are absolutely right, and the dedication of the many educationists who established excellent schools in many parts of Sri Lanka in the 19th century, the recognition by Buddhist and Hindu and Muslim social activists that they had to start their own schools, and then the comprehensive scheme developed by C W W Kannangara, did much to ensure social mobility for all segments of society.
Sadly, when the commitment of both state and the private non-profit sector to supply a good education turned into the establishment of a state monopoly, a rot set in. The state simply could not supply enough, and maintain high quality, so we now have the ludicrous situation of additional supply being provided by international schools and by tutories. Unfortunately our doctrinaire statists object to the former, and allow the latter full rein, even though they disrupt the school system even more destructively, given that many school teachers give tuition and expect their students to come to their classes to get what is not given in school.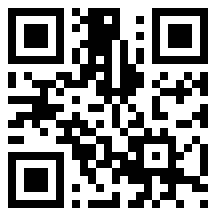 In the few weeks he has been in office, the new Secretary to the Ministry of Child Development and Women's Empowerment has shown himself as concerned as his predecessor to promote the rights as well as the interests of those entrusted to the care of his Ministry. He is also concerned with the wider dimensions of his responsibilities, as was seen when he decided to institute a campaign to ensure Sufficient Leisure for Children.
This was based on a focus area in the National Human Rights Action Plan which we had not concentrated on in discussions of the Task Force, concentrating instead on what seemed more vital issues such as the prevention of abuse. But the Secretary is of course quite right to look at all aspects, and in particular to worry about the 'holistic development of children' which is now adversely affected because of educational overload.
I am not certain however about one point in the directive he sent to senior officials of the Ministry to prepare 'an enabling environment for children to enjoy leisure'. Amongst areas in which he sees overload are extra-curricular activities. My recent investigation during Divisional Secretariat Reconciliation Committee meetings of what goes on in schools in the regions suggests however that the real problem is the lack of extra-curricular activities.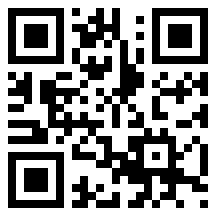 I had intended to return this week to better coordination at local levels, to promote necessary and desirable actions with regard to the vulnerable. I will use the term protection to cover this, but I should note that it requires not only reactions to situations where suffering has been inflicted, but also positive measures to empower people so they can resist and prevent exploitation.
This seems the more urgent, after a very informative meeting conducted at the Ministry of Child Development and Women's Affairs. This was the second in what the Secretary has set up for regular consultations with regard to children. In addition to representatives of the various institutions under the Ministry, he had invited officials from Ministries involved in the care of children. There were also several individuals from Non-Governmental organizations whose dedicated contribution I have noted through my own work in the field.
The lady from the Ministry of Education who attended struck me as particularly enlightened. She understood immediately the problems raised by those present with regard to the tuition culture, lack of extra-curricular activities in schools and of facilities for vocational training, the failure to ensure that Life Skills are taught properly throughout the entire secondary school span and inadequacies with regard to counselling.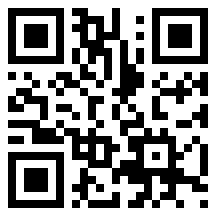 I wrote last week about the understandable irritation of the Minister of Education regarding media stress on mistakes in term test papers set by Zonal Offices of Education. He thought they should instead have been talking about much more important developments such as the introduction last month of a Technological Stream into schools. I agreed with him in principle, though I felt that mistakes in papers are not acceptable and he should reduce the possibility of this happening – and pressures on students – by allocating more responsibility to schools.
Last week I realized that, had the media really taken the new Technological stream seriously, as indeed they should, there would have been even more criticism of the Ministry. I found to my great disappointment that the manner in which this very worthy innovation has taken place means that areas that most need it have been left out. Up in the Gomarankadawala Education Zone, which covers four Divisions, Gomerankadawala and Kuchchaveli and Padaviya Sripura and Morawewa, there is not a single school which has started this stream.
I am not sure who decides how these benefits are conferred, but clearly the system is wrong if four of the most deprived areas in the country are left out. At the very least, the Ministry should have ensured that at least one school in every Division was assisted to get the programme going.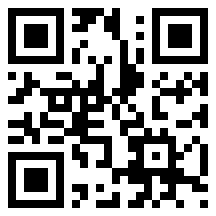 Coincidentally, after I had written last week about the complications caused by Zonal Education Offices setting termly examination question papers for schools, the Minister of Education himself raised the question at the fortnightly Parliamentary Group Meeting. He was hurt, understandably so, at the harsh criticism of errors in a number of papers set by a number of Zones.
His point was that there were many important things to think about, including obviously, most recently, the introduction of a Technological Stream for major public examinations. This is indeed a laudable development, though I cannot understand why the Ministry does not go further and promote a free mixture of subjects, with greater breadth as is happening in examination systems round the world which are being emulated in more and more countries. But while such innovations are beyond the scope of the Ministry now, given that its officials are stuck – and allowed to stick – in mindsets long superseded elsewhere, we must be thankful for small mercies such as the long overdue recognition of the importance of technology.
I sympathized with the Minister's irritation, especially when he pointed out that there were only three examinations that were important in a child's life, namely the Year 5 Scholarship Examination, and the Ordinary and Advanced Level Examinations. This is true, though it is a pity that the education system puts so much pressure on children at the age of 10, when putting more energy into ensuring that rural schools provide better services at secondary level too would be more equitable for all children.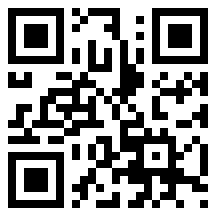 I make no apologies for returning yet again to the question of language rights. As I noted after my last visit to the North, for a series of Divisional Secretariat Reconciliation meetings, this remains one of the principal bones of contention in the Jaffna District. But it need not be, because the principles we should all be acting on are now clear, following the inclusion of Tamil as an official language in the constitutional reforms of 1987, and the fleshing out of those principles in the last couple of decades.
First, under President Kumaratunga, there were more inclusive language learning policies in schools in the nineties and then, most importantly, under this government, Minister D E W Gunasekara introduced language norms for public servants. I was not sure how well this was working so, at the previous meeting of the Parliamentary Consultative Committee on National Languages, I asked for a report on pass rates. We got this at the February meeting – or rather I did, and I had to point out that questions I raised were asked for the general benefit, not my own, so information should be shared with all my colleagues on the Committee.
I can see this might seem a waste of paper, since almost never do more than a quarter of the 31 members meant to be on the Committee attend, and many of those who do are concerned only with individual problems; but the principle was affirmed, and the Minister will now ensure that information is shared with at least all those who do attend. This is important, for this is something we should all be concerned with, as legislators and contributors to national policy.