You are currently browsing the tag archive for the 'Ministry of Disaster Management and Human Rights' tag.
Much of this series has been about my personal travels, and the slow but steady dissolution of the world I had known. To dwell only on these would however give a misleading impression of what occupied me most during the years from 2012, when I began to realize that my efforts to promote reform were getting nowhere. But that realization took time to crystallize and, in the period when I continued in Parliament on the government side, I tried hard to effect some changes.
It was something I felt that the National Human Rights Action Plan, which we had begun drafting when I was Secretary to the Ministry of Disaster Management and Human Rights, was finally adopted by Cabinet. There was no Ministry of Human Rights following the 2010 election, and it became clear that the Ministry of External Affairs, to which in theory the subject had been entrusted, was neither competent nor concerned. Minari Fernando, the Consultant we had taken on to draft the plan, found it impossible to work from there, but fortunately Mohan Pieris, as Attorney General, took on responsibility, though he was too busy to attend meetings and I had to do most of the work. But he allowed the more able members of the Department such as Yasantha Kodagoda to contribute, and with yeoman service from Dhara Wijayathilaka and Hiranthi Wijemanne, who had been deeply involved in improving the lot of women and children for many years now, we got a good draft together.
After it was adopted, Mahinda Samarasinghe, who had been made the President's Special Envoy on Human Rights when the failure of the Foreign Ministry became obvious, was appointed to chair an Inter-Ministerial Committee on implementing the Plan. That did not I think ever meet, but he appointed a Task Force to expedite implementation, and asked me to help. By then I had realized how insincere Mohan Pieris was, so I told Mahinda I would do this only if I chaired the Task Force. Mohan was clearly upset, and said at the meeting at which Mahinda asked me to take over that I could be a bloody nuisance, but he made no further objection, and for a few months we were able to work towards consensus on many issues.
But before long it became clear that, to expedite action, we needed a dedicated Ministry as we had had before. Though Secretaries to Ministries seemed most cooperative, in particular the Secretaries to the Ministries of Land and of Women and Children's Affairs, the representatives they sent to meetings could not ensure follow up. In some cases there was vast confusion about who was responsible, given the proliferation of Ministries, and the plethora of Departments within Ministries. We also had to cope with a very conservative Ministry of Justice, which seemed determined for instance not to repeal the horrendous Vagrants' Ordinance, on the grounds that that was the only way to control prostitution. The fact that it was used to remand women at will, with no provision for checking on their fate, while prostitution flourished in various forms, was ignored. Read the rest of this entry »
Five years ago the country was full of promise. I believe that promise could easily have been fulfilled, had government not fallen prey to a few rent seekers. What happened, in particular in the last couple of years, was tragic, and I believe a full study of the triumph and the tragedy of President Mahinda Rajapaksa would be immensely illuminating.
But that should be undertaken after more reflection. In this series I will look only at a few measures that could easily have been undertaken without controversy, to have strengthened relations between the government and the people. I am sure many individuals had many ideas, but obviously I can only discuss in some detail those I had personal knowledge of. I will therefore in this series look at some of the work I tried to do, which was stymied more through neglect than deliberate policy – except perhaps with regard to one or two individuals, who could brook no rivalry (something from which President Sirisena too suffered). For this purpose I will go through some of the letters and memoranda I sent over the years, with decreasing impact.
To go back to 2010, President Rajapaksa had succeeded the previous year, against what seemed insuperable odds, in eliminating the LTTE in Sri Lanka. Then he had won the Presidential election handsomely, despite the range of support, national and international, received by his opponent, General Sarath Fonseka. He had also won the parliamentary election that followed, with a healthy majority.
Reconstruction was proceeding apace in the North, and the rehabilitation of former LTTE cadres was moving ahead successfully. The over 4000 suspects, who had been in custody before the conclusion of the war, had been reduced to well under 2000. For this purpose the President had appointed a Committee which I chaired, as Secretary to the Ministry of Disaster Management and Human Rights, and we had received full cooperation from the relevant authorities, the army and the police and prisons officials. And the National Human Rights Action Plan, which had been abandoned during the election period, was being finalized.
I was no longer officially in charge, for I was now in Parliament. The Ministry of Human Right had been abolished and, when I inquired as to what would happen about this vital area, I was told that it would be looked after by the Ministry of External Affairs. But the Ministry was ill equipped for such a task, and indeed it failed to make proper use of my project staff, who had been transferred there. In fact, because of bureaucratic delays, it lost the services of our able consultant Nishan Muthukrishna, and I began to wonder whether the Action Plan was doomed. But then the Attorney General, Mohan Pieris, was put in charge. Though he was very busy, he allowed our meetings to be held in his office, and we were able to move swifty and have a final draft approved by Cabinet the following year.
I had expected to receive a Ministry, since there seemed no purpose in having someone who was not a constituency politician, and had no ambitions to become one, in Parliament without other functions. I gather this had been planned, but the delay in finalizing the election results proved fatal, and I was told there was strong opposition to my being appointed by those who disliked my pluralistic credentials and my support for the 13th Amendment. The Swiss Ambassador at the time had told me she had heard I was to become Foreign Minister, but that seemed far-fetched. Education seemed more likely, but then Lalith Weeratunge told Kumar Rupesinghe, who said he had been pushing for this, that they had found someone far more suitable. Bandula Gunawardena was accordingly appointed.
I did not worry about this, for I thought I should in any case learn more about Parliament, and I had assumed, having known Parliament previously from the days when my father was Secretary General, that members could contribute to legislation and policy decisions. That was intended according to the Standing Orders, which I studied because, unexpectedly, I was put on the Committee on Standing Orders. I had not asked for that, or the Committee on Public Enterprises, but these soon became my main areas of concentration.
With regard to Ministry Consultative Committees, I was not put on those for Defence and for External Relations which I had asked for, given my previous work in those areas as Head of the Peace Secretariat. But I was interested enough in some of the others I was appointed to, including Women's Affairs and Child Development, and also Resettlement. But I soon found that these were not productive bodies, being occupied for the most part with individual constituency concerns.
I tried to change this, and was happy when Manthri, the organization that monitors the work of Members of Parliament, reported recently that I was the most active in this regard of National List MPs, and in the first ten of all MPs. They were able to do this because, after I pressed the matter, the Secretary General decided to publish the proceedings of Committees. These make clear how few members bother to attend, and indeed how infrequently meetings are held. Indeed, in the over five months in which a government supposedly dedicated to strengthening Parliament was in office, just nine committee meetings were held, whereas there should have been one a month for each Ministry, a total of about 150.
Meanwhile the Committee on Standing Orders came to a standstill. We had proceeded swiftly after our first meeting, at which it became clear that not many of the members had much interest in the matter or any great understanding of the issues involved. But they were happy to let those of us who were keen on the matter – namely the Deputy Speaker, Chandima Weerakkody, Mr Sumanthiran of the TNA and myself – to work intensively. We had redrafted about a quarter of the document when all hell broke loose.
I was surprised to be told recently that the Secretary to the Cabinet Ministry under which I was supposed to work as State Minister of Higher Education had been dismissed. Eran Wickremaratne explained the reasons to me, but I will not go into those since, much as I respect Eran's own integrity, there may be another side to the story, which reflects less well on the Cabinet Minister than the Secretary.
In particular, after the admission that Kabir Hashim, along with Malik Samarawickrema and the Minister of Finance, had been in the Central Bank to raise the issue of obtaining more money, shortly before Arjuna Mahendran's fatal decision to take 10 billion by auction, I have my suspicions about what has been going on there. Thankfully, Eran said very clearly that he was not at that meeting and had known nothing about it, which I suspect would be true of the Secretary too.
I did raise with Eran the question of the failure of the 19th Amendment to address a fundamental principle of Good Governance, which is the strengthening of the independence of Public Servants. Certainly there should be provision to dismiss public servants if they do something wrong, but that should not be a political decision, it should be made by the Public Service Commission. And we must go back to the usual practice in parliamentary democracies where Ministers come from within Parliament, which is that Secretaries to Ministries are in effect Permanent, and not changed with every change of government.
Basil had told me that I did not need to worry about the Peace Secretariat being closed because I had another position too, that of Secretary to Mahinda Samarasinghe's Ministry of Disaster Management and Human Rights. That was correct, and for anyone else that would have been a full time job. But the wider dimensions of the work we did, and in particular the need to coordinate work with regard to the North, had been facilitated by my position at the Secretariat, with the authority to coordinate responses from a range of Ministries.
In theory the Ministry had a coordinating role with regard to humanitarian assistance but, during the course of that year, Basil had ensured that was eroded. The Consultative Committee on Humanitarian Assistance, which Minister Samarasinghe had chaired, hardly met in 2009, and its role was taken over by a Task Force for the North which Basil chaired. That did not initially include any Tamils, which was typical of the command structures Basil enjoyed, though after some protests Minister Douglas Devananda was included.
Still, there was enough to do, given the situation in the Welfare Centres and the need to continue to liaise with the UN, and in particular the Special Representative for the Rights of the Displaced, Walter Kalin, who visited us three times during this period and was extremely helpful, whilst also pointing out areas in which we could do better. I also continued to work on humanitarian support, and in particular tried together with Mr Divaratne, who was the Secretary to Basil's Task Force, to introduce some cohesion into the inputs of the various Non-Governmental Organizations keen to work in the welfare centres, and then in the areas in which the displaced were being resettled.
Most important of all, though, I felt, was finishing the plans we had been tasked with formulating with regard to Human Rights. One was the National Action Plan, which we had pledged in Geneva at the Universal Periodic Review, in May 2008, that we would get ready. This was done, despite all our work in relation to the conflict, through committees chaired by professionals of great ability, and we managed in the latter part of 2009 to bring the recommendations together and produce a draft.
As important I felt was the Bill of Rights, which the President had pledged in his 2005 manifesto, and for which a Committee had been appointed under the aegis of the Ministry of National Languages and Constitutional Affairs. When Mahinda Samarasinghe crossed over to the government early in 2006 and his Ministry was created, obviously it became the body responsible, but I found when I was appointed to be its Secretary in June 2008 that there had been no progress on the matter. Together with his Consultant, Nishan Muthukrishna, whom I had known long ago as a schoolboy, through the cultural activities I had worked on while at the British Council, we went into overdrive and persuaded the Chair – a distinguished lawyer who was however close to President Kumaratunga and had little confidence in the current President's commitment to Rights – to produce a draft. He and his committee did in the end deliver, and I had that draft too ready by the end of 2009. Read the rest of this entry »
During the conflict period, relations with India had been handled not by the Foreign Ministry, but by three trusted confidantes of the President. These were his Secretary, Lalith Weeratunge, and two of his brothers, Gotabhaya Rajapaksa and Basil Rajapaksa. These two, both younger than the President, were neither of them Ministers at the time (as opposed to the oldest brother, Chamal, who was a long standing member of Parliament and a senior Minister). It was the two younger brothers however who were considered the most powerful members of the government. Gotabhaya was virtually a Minister in fact, since he was Secretary to the Ministry of Defence, with the President being the Minister, and leaving most of its running to him.
Basil at the time was a Member of Parliament, but his executive responsibilities were informal, arising from his chairing the Task Forces that were responsible for reconstruction of the East (which had been retaken from the Tigers fully by 2007) and later of the North. He was an extremely hard worker, and had managed, well before the Tigers were destroyed, to have succeeded in bringing life in the East back to relative normality. His technique had been massive infrastructural development, and the connectivity that was restored to the East had enabled its full involvement in the economic life of the country.
Late in 2008 he was appointed to chair what was termed a Presidential Task Force for the North. This was expected initially to make arrangements for the care of the internally displaced, most of whom were being held hostage by the Tigers at that time. Over the next six months they were driven into more and more restricted areas in terms of the Tiger strategy of using them as a human shields. This made the task of the military extremely difficult, but in the end, when the Tigers were destroyed, nearly 300,000 civilians were rescued, and taken to what were termed Welfare Centres.
Though there were complaints at the time about conditions in the camps, they were comparatively speaking much better than the lot of most displaced persons in such conflicts. Health services were excellent, and within a few days mortality figures had stabilized. Food supply and distribution was competently handled, and soon enough educational services too were made available.
Still, there had been much confusion initially, and this contributed to the feeling that government had been callous. More serious was the charge that government had wanted to keep the displaced in what were termed internment camps, and did not wish them to be resettled soon in their original places of residence.
Changing the demography of the North may have been the plan of a few people in government, and in particular the Army Commander, who had wanted to increase the size of the army when the war ended, probably because of a belief that Israeli type settlements were the best way of preventing future agitation. But this was certainly not the view of the President, who from the start urged swift resettlement, and hoped that the fertile land of the North would soon provide excellent harvests. And Basil Rajapaksa certainly wished to expedite resettlement, as I found when I once wrote to him suggesting that this was proceeding too slowly.
This was in August 2009, three months after the conclusion of the war, and he called me up and sounded extremely indignant. He declared that he had said he would perform the bulk of resettlement in six months, and he intended to do this, give or take a month or two. He had done a similar task in the East, and I should remember that a commitment of six months did not mean half in three.  In fact he started the resettlement soon after, though there was a hiccup, in that many of those sent away from the main Welfare Centre at Manik Farm in Vavuniya were then held in Centres in the District Capitals through which they had to transit.
I was in Geneva at the time, at the September 2009 session of the Human Rights Council, and for a moment I wondered whether the allegations that were being flung around, that we had started the Resettlement to pull the wool over the eyes of the Council, were true. Basil it turned out was nowhere to be found, a practice he often engaged in when upset, going back to the United States where he had been settled when his brother was elected President.
However Jeevan Thiagarajah, head of the Consortium of Humanitarian Agencies, that had worked very positively with the government, went up to Jaffna to check, and informed me that the Special Forces Commanders in the Districts had been asked to subject those being resettled to another security check. But they assured him that they proposed to do this very cursorily, and would send them to their places of habitation within a day or two. What was left unsaid was who had ordered the second check, but I assumed this was Sarath Fonseka, in pursuit of his own agenda – and this was confirmed by the irritation he was later to express in writing to the President, about the Resettlement programme going ahead more quickly than he had advised. Basil, I realized, had felt frustrated, and gone away, but his intentions were carried out by the generals in the field, who were on the whole much more enlightened than Fonseka. Read the rest of this entry »
I have been quite critical of Basil Rajapaksa recently, which I gather has upset him. This led him to assume that I would vote against the government in the recent motion of No Confidence, which suggests how emotional he can be, with little comprehension of political principles. But I should be glad that he at least reads, because I was gradually coming to the conclusion that no one in government read anything, and that few listened to anything except adulation.
This is a pity, for there is much they could learn from constructive criticism. Unfortunately the general mindset is oppositional, and I suppose this is understandable given the incapacity of the opposition to do anything but criticize mindlessly. Thus it is natural to suppose that any criticism means unremitting opposition.
This is not the case with regard to my worries about Basil Rajapaksa. I am deeply impressed by his capacity to work, and the way in which he presided over fantastic infrastructural development in areas that had been ravaged by conflict. Indeed, having recently travelled to the North East of India where, despite evident goodwill and much expenditure, there are many deficiencies with regard to connectivity, roads and railways and communications, I am glad that I was unstinting in my praise of what government has achieved in our own North and East.
That could not have been accomplished without Basil Rajapaksa's drive. But the problem was that he had not engaged in the conceptualization that should have accompanied such a programme, and he paid little attention to the development of human capacity, and the provision of productive employment. So nothing like enough has been done to improve teacher supply to schools, to fast forward skills development for youngsters, to promote small and medium industries through carefully targeted credit facilities and entrepreneurship training.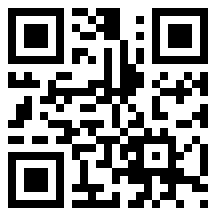 By Camelia Nathaniel
Reputed for his outspoken nature Professor Rajiva Wijesinghe feels that the government has been too hasty in proscribing the Diaspora groups, and the Foreign Ministry has done nothing about the LLRC recommendation to build up positive relations with the Diaspora. Instead, Professor Wijesinghe said, in an interview with The Sunday Leader, "as happened with Dayan Jayatilleka, they engaged in adverse propaganda about those who talked to the moderate Tamils.
No attempt has been made to work with multi-racial groups in Britain or Australia, where there are very moderate Tamils. But when you have a lunatic situation where the person supposedly in charge of implementation of the LLRC initially was suspicious of people simply because they were Tamil, you have a recipe for disaster." Professor Wijesinghe feels that the government has now institutionalized a blunderbuss sort of approach which will alienate the positive people, while having no doubt that those who are engaged in nefarious pursuits will still manage to slip through the net.
Following are excerpts: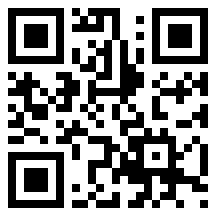 I plan to conclude this series on March 25th, since by then I would have written over a hundred columns on the subject. Besides, I see March 25th as a special day, because it is the birthday of Bishop Lakshman Wickremesinghe, one of the founders of the Civil Rights Movement in the seventies.
I will write about him for that date, but meanwhile I would like to spend the next couple of weeks reflecting on the achievements of those who have made some sort of a difference to the promotion of Rights in Sri Lanka. Unfortunately I don't think people like me who engage in advocacy, such as through this column, have achieved very much. When they do so, it is by engaging the attention of those who have responsibilities for executive action and who take their responsibilities seriously.
That responsibility does not necessarily have to lie with government. There are several agencies that have formal responsibilities that can also take initiatives. Chief amongst them in Sri Lanka is the Human Rights Commission, which has certainly shown itself willing, but which at present does not have enough capacity to push through the reforms it understands are needed. Unfortunately it is not moving swiftly enough on proposing the reforms to its own powers and structures, as envisaged by the National Human Rights Action Plan, which the Cabinet has approved.