You are currently browsing the tag archive for the 'Ministries' tag.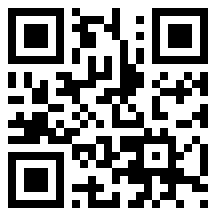 The Indian journalist Sathiyamoorthy, one of the sharpest – and also I think most sympathetic – commentators on the Sri Lankan scene, wrote recently on questions in connection with the army and the police in the North. With regard to the latter, he seems to be of the view that the police should not come under the Ministry of Defence, which is not an argument I accept.
My main reason for this is the very simple belief – on the basis of a principle known as Occam's Razor – that one should not create entities unnecessarily. Unfortunately Occam's Razor is unknown in Sri Lanka, where we multiply entities endlessly, as with Ministries and layers of government. In affirming the need to keep the police under the Ministry of Defence I believe we should also extend the principle more widely, but that is another question, and requires more thought and strength of mind than is usually applied in this country.
Sathiyamoorthy thinks a division between the police and the Ministry of Defence would help 'in recapturing the imagination of the police as a civilian force, easily approachable by and comforting to the civilian population. Not just the Tamil minorities, but even the Sinhala population in the run-up to the JVP insurgencies had felt alientated from and by the police, for possibly no fault of theirs'.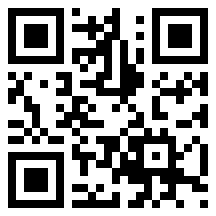 In his brilliant account of our current economic situation, delivered at the Liberal Party discussion on Economic Reform, Indrajith Coomaraswamy spent some time in discussing the budget deficit, and why it is particularly worrying in the current context.
He noted that the current account of the balance of payments has been in deficit since 1957, while the current account of the budget has been in deficit since 1987. He made it clear that it is not a new phenomenon that government has been borrowing to meet some of its recurrent expenditure and all of its capital expenditure over the last 25 years. But he also noted why Sri Lanka needs now to be even more worried than before about living beyond its means.
A budget deficit is a principal source of instability in the system. High budget deficits lead to inflation by creating excess demand. The inflation differentials between Sri Lanka and its competitors and trading partners that result exert pressure on the exchange rate. But, given the high import component in our basic consumption bundle, it is politically difficult to maintain a flexible exchange rate policy.
Join us in calling on His Excellency The President of the Democratic Socialist Republic of Sri Lanka to introduce a Constitutional Amendment to limit the size of the Cabinet to 20, with no more than 20 Cabinet Ministers and no more than 20 other Ministers of Junior Ministerial rank.
You can sign the petition by clicking here.
http://www.change.org/en-GB/petitions/his-excellency-mahinda-rajapaksa-the-president-of-sri-lanka-introduce-constitutional-amendment-limiting-cabinet-to-20-cabinet-ministers
Short link – http://chn.ge/YbSBgY
___________________________________________________________________________________________________________
I received recently a letter from the Secretary to the Ministry of Justice, pointing out that her Ministry had been allocated responsibility for several elements in the National Human Rights Action Plan which were not within their purview. She was quite right, and there are other elements too with regard to which the Inter-Ministerial Task Force will have to request Cabinet to make the appropriate adjustments.
One or two of the points raised arose from the fact that sometimes many Ministries have to share responsibility for action. Thus recently I attended a discussion chaired by the Ministry of Child Development and Women's Affairs regarding the replacement for the Child and Young Person's Ordinance. This had been prepared by the Ministry of Justice, but the draft was to go to Cabinet through a joint Cabinet Paper, given the seminal role required of the Children's Ministry in implementing the new law.
Unfortunately, while the Secretary to the Ministry of Justice is happy to develop active coordination mechanisms with other ministries, this does not always happen. I remember for instance the difficulties we had with establishing a framework for Rehabilitation and Reintegration of former Combatants, when the Ministry of Disaster Management and Human Rights was responsible for coordination of humanitarian assistance. Because, even with the end of the war in sight, there was no sense of urgency about this, we took the lead with the support of the International Labour Organization in developing a framework, and produced what should have been the basis for action.
But unfortunately the mandate for rehabilitation lay then with the Ministry of Justice, and cooperation was not forthcoming. Even when a dedicated Commissioner General of Rehabilitation was appointed in the form of an army officer – previously the Secretary to the Ministry of Justice, who had far too much to do anyway, had occupied that position too – he still reported to the Minister of Justice, and so could not formally adopt the document we had produced, even though he did a great deal that was recommended there.
But because the Policy Document was not formally adopted, there remained a lacuna with regard to reintegration, and we still suffer from a lack of clear responsibility in that regard. It is widely assumed that the Rehabilitation Bureau is responsible for that element too, but that is not the case officially. Though interventions to support reintegration can be promoted in terms of the rehabilitation mandate, these cannot be systematic, and this leads to problems.
When the German Liberal Foundation, the Friedrich Naumann Stiftung, first asked me to conduct workshops on Liberalism in other countries in South Asia, they provided me with training materials which I found enormously useful. One set related to the functions of government, and involved discussion with participants as to what it was essential that government be in charge of. We used to find then that, though Liberalism believes in limiting the role of government, there were many areas where government, even though small, had to be strong.
Areas that required a decisive role for the State related primarily to Security. This however had to be interpreted broadly, and included not just physical security, but also areas in which citizens had to feel confident of equal protection. Thus almost invariably we would decide that there were several areas which required Ministries that both made policy and implemented it. Included here are also areas where a supervisory role is needed for other layers of government, and in particular to provide training and skills development
Defence

External Affairs

Justice

Finance

Energy and Petroleum

Labour

Ports and Aviation

Public Administration and Local Government
There were also areas where clear policy decisions were necessary, for implementation throughout the country on a uniform basis. Some of the following, such as Environment, did not seem as important then, but I include them here together with areas that are of particular importance to Sri Lanka. In some cases what are now separate portfolios are combined since, while Central Government must develop policy and enforce it through careful monitoring, actual implementation will be the responsibility of other layers of government. As noted previously, in many areas the responsibility for implementation should be entrusted to small units that can ensure people participation in their work. Read the rest of this entry »
Text of lecture at a workshop at the Kotelawala Defence University – January 20th 2013
In the last segment of this presentation, I will look at a number of factors that have to be taken into account in assessing possibilities of effective coordination. Some of them relate to government machinery, and some to the work of NGOs.
Government officials have difficulties about preparing and implementing plans coherently because they have to report to many political masters.
In earlier times, government officials in particular areas related to Ministers for particular subjects and to individual Members of Parliament in whose constituency they functioned. Senior officials such as Government Agents had to relate to Members of several constituencies, but this was in terms of just one for each area.
Now however all Members in a District feel and exercise responsibilities within the whole District. In addition, government officials also have to relate to Provincial Council Members – many of them for each District taken as a whole – and to elected local government representatives, again many of them for each area.
The result  can be conflicting instructions and conflicting priorities. This also leaves little room for initiative of the part of the official. Previously such initiatives could be explained to political representatives and taken forward together, but with so many masters, it is natural for most officials to adopt more passive approaches. This applies also to suggestions that come from Civil Society, including NGOs, since it is easier to respond only to political proposals, given how many of these there can be.
NGOs no longer function purely altruistically.
Until a couple of decades back, aid organizations provided support to those in need. They did this through initiatives that supported government programmes, or else through individual projects based on local needs. Their lead agents were primarily philanthropists who did not live off the work they did.
In more recent times however aid organizations have become businesses that provide livelihoods to the personnel who work in them at all levels. As with all businesses that have career structures, there is a relentless tendency to enhance those careers by increasing the size and influence of the business. NGOs wish to have a decisive say in policies and practices wherever they operate. Read the rest of this entry »
Text of lecture at a workshop at the Kotelawala Defence University – 20 January 2013
I plan in the three hours of this workshop to cover a lot of ground, which I hope will lead to much discussion, and to some understanding of the principles of government, and actual practice in Sri Lanka. This will require being direct, but the criticisms I make will I hope provoke thought, and encourage efforts at reforms that are essential.
Of all countries that have a long democratic tradition, Sri Lanka has perhaps the most dysfunctional structure of government. If you look at constitutional dispensations elsewhere, there are essentially two. The first, springing from Britain, and known as the Westminster model, combines the Executive and the Legislature. All Ministers come from Parliament, and report to it directly.
The second is based on the doctrine of Separation of Powers, and was first put into practice in the United States of America. The Executive is entirely separate there from the Legislature. A directly appointed President selects a Cabinet to run the various Departments of Government. Parliamentarians, in addition to passing laws, also however play a role with regard to the executive, in that they are in charge of the budget that finances the work of the Executive. They are also meant to monitor its work through the financial controls they exercise, and to contribute to policy through Committees.
Our Constitution is a hybrid of these two systems. Though it is claimed that it is similar to the French, where there is a Prime Minister in addition to a President, the differences are immense. Though the President in France must appoint a Prime Minister in terms of command of a majority in Parliament, he can appoint anyone from outside Parliament to this post, and to any executive office. Anyone who comes from Parliament, including the Prime Minister, must give up his Parliamentary position before becoming part of the Executive.
Thus the Executive concentrates on getting things done, without the demands of legislation or constituency requirements. And it has no role to play in oversight. Correspondingly, at Parliament can exercise its oversight function without being dominated by the Executive branch. In Sri Lanka all aspects of Parliament are controlled by Ministers. They chair all Committees, whereas even in Britain, though members of the Cabinet are obviously more equal than others, Committees are left to backbenchers.