You are currently browsing the tag archive for the 'Minister of External Affairs' tag.
I have been mostly away for some weeks, but that is not the only reason I did not talk about the appalling violence that occurred in Aluthgama almost a month ago. I was waiting, because I hoped that this would be a turning point for the Presidency. I hoped that, in reacting to violence that goes against the principles on which he has twice won the Presidency, the President would free himself from the polarizing shackles that have fallen upon him.
I fear that nothing of the sort has happened, and it is possible that my old friend Dayan Jayatilleka was right, if prematurely, in suggesting that the Mandate of Heaven might have passed. He said this a year back, after the Weliveriya incident. Though I did not agree with him then, I must admit that he saw the writing on the wall more clearly than I did. But, like him in his recent claim, citing Juan Somavia, that this man should not be isolated, I think it would make sense to continue to urge reforms from within.
There are signs that this will not be a hopeless task, given the recent visit of the South African Vice-President, which our Deputy Foreign Minister said very clearly in Parliament sprang from an invitation from our President, who hoped to learn from their experience. Wimal Weerawansa will of course claim that his threats have worked and South Africa will not interfere, but his capacity to delude himself, and assume the world is deluded too, is unlimited, and we need not worry about that. Obviously South Africa had no intention of interfering at all, because like all those in the coalition Dayan Jayatilleka built up in 2009, she subscribes to the basic UN principle of national sovereignty. But she has clearly been invited here in the hope that we might be able to move forward, and get out of the morass into which, with much help from ourselves, we have been precipitated.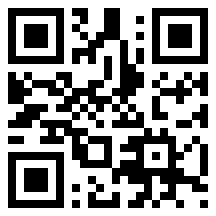 A recent newspaper article on Sri Lankan relations with India suggested a level of incompetence that even I had not thought possible in our Ministry of External Affairs. The article described the Ministry as 'virtually defunct' but that is misleading. It is actually viral in its determination to destroy relations with India, and continuing to talk of its incompetence is to support its destructiveness.
I had thought it possible that the Minister was not responsible for the determination to destroy, and that he was simply anxious to keep his job, and therefore followed blindly those he thought had greater influence than he did. But the description of what happened in 2012 suggests a more insidious nature. The article declares that the Minister had 'confirmed that Rajapaksa had promised "13 plus"' to the Indian Foreign Minister, and that it was only after that that the Indians had gone public with that promise. But the article did not mention that not only did Peiris fail to stand up for the truth,, when various spokesmen of the President denied that promise, but he also failed to send a response to the letter requiring clarification that was sent by the Indian Prime Minister.
Or, rather, he sent a response and then withdrew it. This technique is a specialty of the current Secretary to the Ministry, Kshenuka Seneviratne, even though it is thoroughly unprofessional, as noted by a former colleague who has now made her getaway from the mess. But it is not only unprofessional, it embarrasses both sides, which I suspect Kshenuka well knows. Peiris however may not have understood that, when he sends a letter and then withdraws it, his credibility is gone for ever (though in his case I suspect it had gone long before, as American ambassador Patricial Butenis of now blessed memory put it).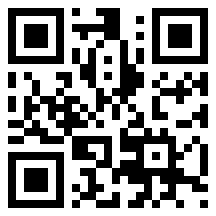 Military intelligence understands well that the diaspora is not a monolith. Indeed my interlocutor noted that only about 7% of the diaspora were supporters of the LTTE. But this made it all the more culpable that government has done nothing about working with the rest, the more than 90% who have wanted only for their kinsmen who remained in Sri Lanka to enjoy equal benefits with the rest of the population. The LLRC recommendation in this regard, about developing a policy to work together with the diaspora, has been completely ignored. Instead those who did well in this regard, such as Dayan when he was in Paris, were the subject of intelligence reports that drew attention critically to their work with Tamils. The fact that in theory this was government policy meant nothing, since very few others were doing anything about this, and there was no coordination of such efforts in Colombo.
Excessive zeal on the part of military intelligence seems to have caused other disasters. We had an excellent High Commissioner in Chennai, but he was summarily removed because, it was reported, the security establishment had criticized him. Similar reports were in circulation about the withdrawal of our High Commissioner in Malaysia, though he himself thought the Minister of External Affairs was the real villain of the piece.
In Chennai, no efforts had been made to engage in the dialogue that the High Commissioner, who was Tamil, tried to initiate. When I spent a few days there a couple of years ago, with my ticket paid for, not by government, but by an agency that had wanted me in Nepal but was willing to fund a journey through Chennai, I was told that I was the first senior representative of government who had gone there for such discussions. The academics and journalists who attended the meetings were willing to listen, but soon afterwards the High Commissioner was exchanged for a Sinhalese, and the initiative stopped. It was only a couple of years later that government finally got round to inviting the senior newspaperman Cho Ramaswamy to send some journalists to report on the situation, which High Commissioner Krishnaswamy had advocated much earlier. What they published made it clear that we had erred gravely in ignoring his advice for so long. The obvious benefits of having a Tamil in station in Chennai, which without him even doing anything made it clear that allegations of systemic discrimination against Tamils were misplaced, never occurred to a Ministry of External Affairs which seems more keen to assuage possible ruffled feelings within Sri Lanka than develop and implement a foreign policy that would take the country forward.
The Leader omitted salient points in the answers given to the various questions asked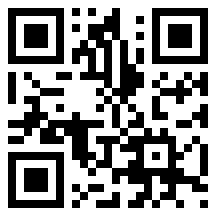 . It may have felt diffident about carrying criticism of the Minister of External Affairs and the Head of the NGO Secretariat, but given how badly the incompetence of such individuals affects the country, it seems desirable to publish the interview in full.
>Q. How will the listing of Diaspora groups impact on the reconciliation process?
This seems to have been a hasty decision without proper consideration of the possible consequences. The general tendency of our decision makers in promoting reconciliation seems to be to do too little too late, but this time it is a question of too much too late.
Basically we should four years ago have sent a very clear message about the disruptive impact of certain diaspora groups while working positively with the majority. Four years ago, when I still had an executive position and met the British Foreign Office they told me that we should be talking to the Tamils, which I said was obviously the case. However when they mentioned the TGTE I told them that was an outrageous suggestion, and they should distinguish betweent the TNA and Tamils in Sri Lanka, who are our people on behalf of whom too we fought terrorism, and separatist movements which had encouraged and financed terror.
Unfortunately we have a Foreign Minister who cannot make such distinctions, but simply bleats and follows whatever is the fashion of the moment. So he, and his monitor, sabotaged discussions with the TNA, but did not deal firmly with the more cynical of the international community when they played ball with separatists with a history of support for terrorism. They have still not investigated the Audit Query about our former Representative in Geneva, now Foreign Secretary, giving an important contract to someone thought to be supportive of the LTTE. Indeed they have suppressed the file. But now, having been indulgent for so long, now when they proscribe everyone in sight, it will be difficult for anyone to take this seriously.
The Foreign Ministry has done nothing about the LLRC recommendation to build up positive relations with the diaspora. Instead, as happened with Dayan Jayatilleka, they engaged in adverse propaganda about those who talked to the moderate Tamils. No attempt has been made to work with multi-racial groups in Britain or Australia, where there are very moderate Tamils. But when you have a lunatic situation where the person supposedly in charge of implementation of the LLRC initially was suspicious of people simply because they were Tamil, you have a recipe for disaster. So we have now institutionalized a blunderbuss sort of approach which will alienate the positive people – while I have no doubt those who are engaged in nefarious pursuits will slip through the net.