Tag Archive
You are currently browsing the tag archive for the 'Minister of Environment and Renewable Energy' tag.
June 22, 2014 in A Presidency Under Threat - 2014, Constitutional Reform | Tags: Consultative Committee, COPE, D E W Gunasekara, Gandhi Centre, Gliricidia, human resources, Jagath Dias, Line Ministries, Members of Parliament, Minister of Environment and Renewable Energy, Ministry of Economic Development, Ministry of Policy and Plan Implementation, Mullaitivu, Nihal Jayatilleke, P B Jayasundara, Parliament, Parliamentarians, Renewable Energy, resettlement, Secretary of Defence, Secretary to the Treasury, Senior Minister, Sustainable Energy Authority, Tilak Collure, Wimal Weerawansa | Comments closed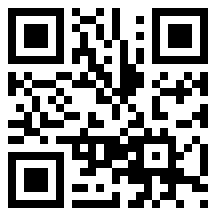 Amongst the many complaints against government made by its own Ministers and Members of Parliament who attended the Consultative Committee on Resettlement was one relating to something that has been a constant theme of the opposition. This is that the armed forces are engaging in business at the expense of civilians.
The specific case cited related to entry into joint partnership with a foreign national for the generation of bio-fuels. This seems to me in itself a good idea, and I can understand why the forces have got involved. Over a year ago I urged the Minister of Environment and Renewable Energy to start such activity on a large scale, and he agreed that this was essential. Having served previously as Minister of Petroleum, he was scathing about what he described as the oil mafia, which inhibits such activities. Certainly in COPE we have found ample evidence of what would be culpable carelessness, if not dishonesty, with regard to the import of oil. And the rapid turnover of Chairmen of the Petroleum Corporation, including most recently one of the most able and honest of Civil Servants, Tilak Collure, suggests the enormous power of this mafia.
But despite understanding of the situation, the Minister has done little to take forward activities in the field of Renewable Energy. This is sad since he could have taken advantage of the authority he derived from that being added, strangely but suitably, to the Environment portfolio. I had put him in touch with the Gandhi Centre, which had done much work on a small scale with regard to Gliricidia production in the North. He encouraged them to meet with the Sustainable Energy Authority, which had been very positive. But pushing projects in this field requires the active involvement of the Minister, and I fear this has not been forthcoming.