You are currently browsing the tag archive for the 'Minister Nimal Siripala de Silva' tag.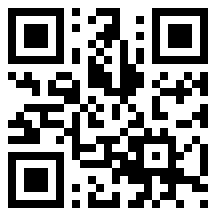 I was pleased that Laksiri Fernando had picked up on my publication of documentation with regard to the negotiations between the government and the TNA way back in 2011. I suspect he is right in saying that some might think this is betrayal, given that even my efforts to defend the Secretary of Defence against Sarath Fonseka's allegations in 2009 were described as betrayal. But this was by those such as Wimal Weerawansa who wanted to take political advantage of those allegations and therefore did not mind insinuating that they were true.
However I trust that those concerned with political reconciliation and long term peace, as Prof Fernando is, will realize that these notes are meant to make clear how easy it would be to reach a consensus with the TNA. But this needs negotiations to be conducted in good faith, and systematically, with appreciation of what the other side might fear. It is also important to move swiftly on whatever is agreed, as Nimal Siripala de Silva tried to do in 2011 with regard to the Concurrent List, only to be rebuffed by G L Pieris., even though we had obtained the President's agreement to proceed.
To illustrate what I mean, I will look at the question of a Senate, which seems to have been a priority only for the President and me on the government side. To go into the history of that proposal, when I was appointed to head the Peace Secretariat in 2007, I should perhaps have participated actively in the discussions of the All Party Representatives Conference, which SCOPP hosted. But the Chairman, Prof Tissa Vitharna, thought that someone new should not be involved, so I stayed away. My main contribution was to cut down on the food bill, which had been enormous when I took over, largely because the practice previously had been to stuff up the delegates while waiting for the proceedings to start. This took for ever given prevailing standards of punctuality, and with the orders being placed beforehand, much went to waste when hardly anyone turned up.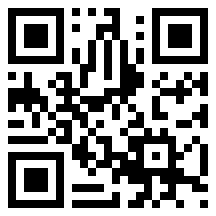 This false optimism, which is based on the assumption, which is quite contrary to the indications he has given, that the President wants to do none of the things he promised, has extended now to assuring him that all will be well after the Indian election, and we ourselves do not have to do anything to improve our situation. I am reminded then of J R Jayewardene twisting and turning in the years between 1983 and 1987 as he avoided action, and was forced gradually to concede, but always doing too little too late. So I wrote once that he assured us that there was a pot of gold at the end of the rainbow, during his discussions with India in 1986, but in the end the rabbit he pulled out of his hat was General Zia ul Haq. The idea that the Ministry of External Affairs has tried to convince the President that Mr Modi will play Santa Claus is preposterous, but I fear that that is the type of advice and advisors the President has to put up with.
All this is based on the assumption that somehow we can avoid implementation of the 13th Amendment. Because the advisors believe that subterfuge will win the day, no attempt has been made to analyse the 13th Amendment, see if anything in it is potentially dangerous, and then develop mechanisms to avoid those dangers. Instead we are doing nothing about the vast areas in which the strengthening of local administration – and concomitant local accountability – would immeasurably benefit the people.
The President I think understands this, for he was very positive about the ideas I suggested be discussed at the negotiations government had with the TNA. But the history of those negotiations makes it clear why we are in such a mess. The President put me promptly on the delegation when I pointed out there had been no progress over the preceding three months, and in the next three months we saw much progress, in part because I insisted on meetings being fixed on a regular basis. The government also put forward suggestions of its own, that I had proposed, whereas previously it had simply listened to what the TNA put forward, and then failed to respond despite promises.
I have long had faith in the Norwegian government and its representatives in Sri Lanka, even though – as I have always made clear to them – I thought that Eric Solheim was a shifty character and should not have been trusted. However, though he was not I think an honest broker as far as the 2002 Cease Fire
Agreement and the negotiations that followed were concerned, I believe the Norwegian Mission here more than made up for his lapses.
At least I believe that is true after the initial period, when Jon Westbord was Ambassador. He was unlike Solheim however in that his motives were misplaced idealism, rather than personal advancement. Westborg had after all been in Sri Lanka in the eighties, when elements in the Jayewardene government, led by Cyril Mathew, had encouraged and indeed participated in attacks on Tamils, and his mindset was governed therefore by total sympathy for the Tamil cause.
Even in the eighties he had been what might be termed an activist, in that he had supported a lot of colonization in the Vanni by Tamils of Indian origin. I don't think he saw this as a deliberate attempt to influence the demographics of the area, but rather as providing solace to those who had been attacked in their homes. After all it was the Indian Tamils who suffered most in both 1977 and 1981, despite the fact that Mr Thondaman was solidly behind the government by the latter date.