You are currently browsing the tag archive for the 'Members of Parliament' tag.
A couple of weeks back I suggested that the Speaker introduce a provision whereby all Members of Parliament should be required to get Tax Clearance Certificates, when they enter Parliament and then subsequently each year. I do not think any Member can claim they were not liable for tax when they were elected, given the amounts they spend to get themselves elected. Even if this is supplied by their parties, they are still liable in that they accept such largesse and then spend it.
And certainly Parliament should make provision to ensure they pay tax on the salaries they receive, since unlike other government institutions Parliament does not deduct tax. Even when I was in Parliament, our earnings as Members put us well within the tax paying range, and now, given the massive amounts added on to salaries, Members will definitely fall into the higher categories of tax payers.
Of course there has been no response from Karu, and when I did get a call from his office, it was indicated that they were not interested in my suggestions. This is on a par with his responses early in 2015, when he was supposedly Minister for Democratic Governance, something which he obviously was not interested in though he concealed his contempt for the notion better in those days.
I suggest then that the Assets Declarations of Members of Parliament should be publicly available, with provision for anyone to question the accuracy of what was stated. At the time I was also worried that the claims of the new government about eliminating corruption would be vindictive rather than corrective, and I also suggested that there be no prosecutions provided restitution was made with regard to assets that could not be explained. Read the rest of this entry »
One of the biggest stumbling blocks with regard to Good Governance is the confusion in Sri Lanka between the Executive and the Legislature. Such confusion is to some extent unavoidable in countries which have a Westminster system of government, where the heads of the Executive are drawn from Parliament. But in those countries which should be our models if we are to continue with this requirement, there are rules and regulations and customs that prevent the abuse we suffer from in Sri Lanka.
I realized how stringent these rules are when communicating with an old friend who is now a senior member of the British Cabinet. He has been kind enough to respond to emails, but initially one gets an automatic response which makes clear the difference between constituency matters and those pertaining to his portfolio. The former is handled from within the constituency, and there is obviously no question of support for his electoral prospects from within his Ministry.
Personal staff pertaining to Ministry matters are drawn from within the Ministry, as I found out long ago, soon after my university days, when high fliers who had joined the Civil Service (all retired now I fear) were appointed to work with the Minister. But even so, when meetings are held with regard to official matters, it is those within the relevant departments who work with the Minister.
Many allegations are now being traded with regard to corruption, but sadly there is no discussion about measures to get over the problem. We seem more inclined to concentrate on allegations for political purposes rather than institutionalizing preventive measures, remedial measures and also measures that will give early warning.
I am very sorry about this since one of the reasons for my leaving the last government was perceptions of increasing corruption. Though now I realize that this government too is engaged in corrupt deals, this was not a reason for my resignation from the Ministry, nor yet for my crossing over. But what seemed the institutionalization of nepotism was a reason, the requirement that jobs and perks be provided for one's supporters, as exemplified by the takeover of Ministry vehicles by Kabir Hashim's henchmen after I had left.
Measures to prevent all this could easily have been taken as soon as the new government was set up. I had high hopes because the responsibility for reform to promote Democratic Governance, by which I thought Good Governance was also meant, had been entrusted to Karu Jayasuriya. I thought he was sincere, and he certainly seemed so at the start, but it was soon clear that his heart was not in it.
An opposition member noted that recently there had been much speculation in the corridors of Parliament about the manner in which funds were being allocated for development. I had realized something unusual was going on, because during Reconciliation meetings in the North I had been told about massive amounts being made available to individual Members of Parliament.
I had not received anything myself, and indeed had to ask for the Rs 5 million that has been given each year to all Members of Parliament. I was particularly keen to have this available, because it was only recently that I realized that no one else spent even a modicum of what I did in the less populated Divisions in the North. I had decided that this year then I would spend the bulk of my funds, not split between North and South as previously, but largely in the East, because I realized there were also Divisions there which received little. But I am not sure whether I might not be forgotten, given the rush to spend the much larger sums that have been given selectively.
What the rationale for selection is I am not clear about, though I know that DEW Gunasekara has not received any, and it seemed Rauff Hakeem had received nothing either. I was told though that, when he complained about this to the President, it transpired that the latter was not aware of this and urged him to write in and ask. I have followed suit, but as yet have received no reply.
At a recent Consultative Committee meeting however, since the Minutes referred to the allocations, we were able to ask, and received a very clear picture of the manner in which the development budget allocated to the Ministry of Economic Development is being spent. It seems that large amounts have been allocated to government Members of Parliament who chair particular Divisional Development Committees, and they are asked to decide on Projects. This is of course not meant to be spent arbitrarily, but is supposed to be after due consultation of the people.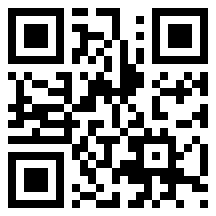 As indicated in the suggestions I advanced in these columns for Parliamentacy Reform, I had had no great regard for Parliamentary Consultative Committees as they function now, because they rarely contribute to policy making, which should be one of their prime concerns. An exception initially seemed to be the Education Committee, which way back in 2010 began to consider the suggestions for educational reform that had been drawn up by a committee appointed for this purpose by the previous Minister.
Unfortunately, though initially the Committee attracted enthusiastic participation from several Members of Parliament, this tailed off as more and more stakeholders were brought to the Committee, essentially to say the same thing – that the situation was dire, and what had existed in their times was much better. The points made were usually admirable, but the Consultative Committee was not the place for them. They should have been asked to send in brief notes, and if necessary expand on them to the original committee, while a synthesis could have been presented to the Parliamentary Committee.
The Committee seemed by the end of the year to have meandered into nothingness, when it was given a new lease of life by the appointment of Mr Grero to monitor the work of the Ministry. He managed to synthesize very effectively, and a series of further meetings took place earlier this year, though unfortunately I could attend few of them because of other commitments.
Read the rest of this entry »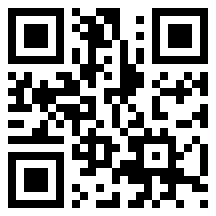 The topic of education comes up at almost all Reconciliation Committee meetings at Divisional Secretariat level. I wondered whether this was because I am still thought of as an Educationist, but I suspect those who come to these meetings have no idea about my range of experience at all levels, and talk about education simply because they see a good education as vital for their children.
They are absolutely right, and the dedication of the many educationists who established excellent schools in many parts of Sri Lanka in the 19th century, the recognition by Buddhist and Hindu and Muslim social activists that they had to start their own schools, and then the comprehensive scheme developed by C W W Kannangara, did much to ensure social mobility for all segments of society.
Sadly, when the commitment of both state and the private non-profit sector to supply a good education turned into the establishment of a state monopoly, a rot set in. The state simply could not supply enough, and maintain high quality, so we now have the ludicrous situation of additional supply being provided by international schools and by tutories. Unfortunately our doctrinaire statists object to the former, and allow the latter full rein, even though they disrupt the school system even more destructively, given that many school teachers give tuition and expect their students to come to their classes to get what is not given in school.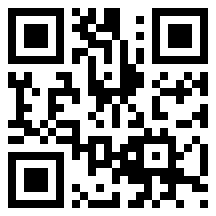 As I have noted, the Vasantha Senanayake proposals that have been sent to the Parliamentary Select Committee are to form the basis of the discussions the Marga Institute is facilitating to promote consensus. The most innovative of the ideas put forward in the memorandum submitted to Parliament is the suggestion that we accept the logic of the Executive Presidential system, and therefore bring the Cabinet in line with the executive system in other countries which have Executive Presidents – the United States and Russia and France and the Philippines, to name but a few.
On a proper Executive Presidential system, unlike the hybrid perversion J R Jayewardene introduced, those put in charge of the different branches of the executive come from outside Parliament. If they are in the legislature, they have to resign their Parliamentary positions, as Hilary Clinton and John Kerry did. Even when the President has a Prime Minister whose tenure depends on the confidence of Parliament, when that Prime Minister has won election and established a majority, he gives up his seat to take up an executive position. And as we saw with Vladimir Putin in Russia, someone who had been elected to Parliament and thereby been chosen as Prime Minister, can easily, and with greater effectiveness, be replaced by a technocrat.
Characteristically, Dayan Jayatilleke opposed the suggestion on the grounds that it would lead to the President filling the executive with his own relations. This was yet another example of an otherwise very distinguished analyst allowing ad hominem arguments to influence his judgment. I should add that his position also fails to take into account the fact that any relations who aspire to executive office will have no difficulty in getting elected, as both our Parliament and many Provincial Councils exemplify. The problem then is that even the very able start making getting re-elected their priority, whereas if Ministers concentrated only on making a success of the areas for which they are responsible, we would have decisions and actions that focus on results rather than popularity.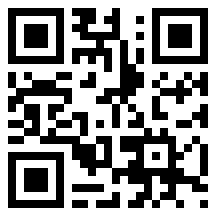 While I continue to believe improving consultation as well as efficiency at local level should be the most important priority for government, I will interrupt the discussion of appropriate mechanisms for this briefly, to look at a very interesting initiative that was publicized recently. This was the launch of a website called http://www.manthri.lk which grades Members of Parliament with regard to their performance in Parliament. This is an interesting effort which could be very useful to the country, but I felt that there had been a lack of intellectual rigour in preparing the website, and it could thus seem to be designed simply to promote particular politicians.
Prominence was given to Members of the Opposition, which is understandable since the system is based only on Hansard. Obviously there are more opportunities for Members of the Opposition to speak. The exception that proves the rule is that the only government Member within the first five was Dinesh Gunewardena. While he fulfills his functions admirably, the reason he is ranked so highly is that he spends much time on his feet only because other Ministers are not present to answer questions.
If rankings are to be made, then it would make sense to have three distinct categories,
a) Opposition members who have far more time allocated to them proportionately, given their paucity, than those on the Government side
b) Ministers who have to answer questions and obviously get more time in debates than backbenchers
c) Government backbenchers. I hasten to add, since on the common system of argument used in Sri Lanka, it will be assumed I am critical of the method because I come out badly, that in fact I am in the first half of all, and comparatively high amongst my peers. But this surprises me because, having been the first MP on the government side to ask a question and to move an Adjournment Motion in this Parliament, I rarely do this now because answers took so long to come and were not precise – while hardly anyone ever waits in Parliament for the Adjournment motions that take place after regular Parliamentary business.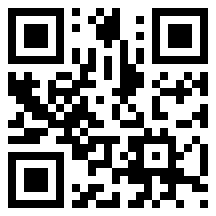 In getting ready material for the consultations I have been having with the young people concerned about constitutional reform, I finally counted up the number of Ministers we have. In fact the figure comes to less than 100, far fewer than the number of Ministers President Jayewardene had in his heyday, with far fewer Members of Parliament, on his side and taken as a whole.
His record included District Ministers too, so that 2/3 of Members of Parliament were Ministers in the eighties, and ¾ of the Government Parliamentary Group. Contrary to the hype of those critics of the current government who have forgotten completely the excesses of the past, things are better now.
But this still does not make them good. It is quite preposterous that Sri Lanka should have 65 Cabinet Ministers (along with 2 Project Ministers) plus 27 Deputy Ministers. In addition there are 4 Monitoring Ministers, as far as I know. This is fewer than I thought, but I realize now that the claim that Members of Parliament were asked to apply for these positions was not correct. I was under the impression, when I was told that I had failed to ask when applications were called, that National List MPs had not been included in the notice, but I find that others were left out too.