Tag Archive
You are currently browsing the tag archive for the 'Matugama' tag.
July 9, 2014 in The Care of Children | Tags: Consultative Committee, Education, Education Consultative Committee, English, government, Indo-Lankan Accord, Language Centre, languages, Matugama, Ministry of Education, Ministry of National Languages and Social Integration, Mohanlal Grero, Ordinary Level Examinations, Parliament, Parliamentary Consultative Committees, school, Trilingualism, Vijaya | Comments closed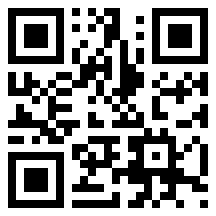 Last week the Parliamentary Consultative Committee on Education met to finalize the Educational Policy reforms that have been discussed over the last nearly three years. Apart from myself, one member of the Consultative Committee and two other Members of Parliament had sent in suggestions, and a few others contributed verbally at the meeting.
I have previously described my suggestions, which were to flesh out the generally very positive approach of the final document that the Ministry team had put together. Though we had seemed to get bogged down in circling discussions, the appointment of Mohanlal Grero as Monitoring Member with responsibility for finalizing the proposals had been an inspired decision and the penultimate document and now this one will help to revitalize the education system and bring it closer to satisfying the aspirations of parents.
Perhaps the most important new suggestions were those put at the meeting by the Minister of National Languages and Social Integration, following a decision of his Consultative Committee on the previous day to encourage the Education Ministry to take on a more proactive role in pursuing the government's Trilingual Policy as well as Social Integration.
The first suggestion the Minister made was to have a requirement that students also pass in one other Language, in addition to Mother Tongue at the Ordinary Level Examination. This should be mandatory for Higher Education and also for government jobs.