You are currently browsing the tag archive for the 'Marga Institute' tag.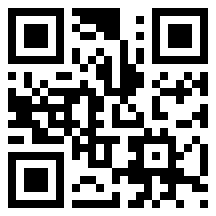 At the recent discussion held at the Marga Institute on accountability and reconciliation, I was confronted with an accusation I found interesting, and not entirely groundless. One of the brighter individuals earlier involved in advocacy NGO work suggested that my explanations for some responses of government were similar to what was claimed in mitigation by those who refused to criticize the LTTE when it was intransigent in discussion and continued to engage in terrorist activity.
I think there are differences, not least because I have drawn attention to governmental lapses in various areas, while also arguing that, while one should understand why government hesitates to move forward on issues that would contribute to reconciliation, one should nevertheless point out the need to move. As a distinguished Indian diplomat put it when talking about his government's support for terrorist groups in the eighties, one can understand why this was forthcoming, but that does not justify it. That is why I will continue to point out the need for government to develop better mechanisms of consultation of the people in the North, as well as sensitivity to their concerns.
But it is true that I can understand why government feels so diffident, and that is why I believe it is necessary for those who are contributing to the insecurity government feels to also mend their ways. The apologists for the LTTE would point out how Tamils had suffered in the past not only because of majoritarian political decisions but also because of waves of violence that government had unleashed, or at least not actively discouraged. Their argument was that one had to indulge the LTTE because of the distrust they felt.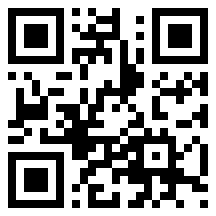 At the inauguration of the MA Course in Development run by the Marga Institute with the Open University, I was asked about a matter that had recently created some interest in the media. It was on the lines of the alleged Norwegian funding for the Bodhu Bala Sena and the questioning of the head of the Friedrich Naumann Stiftung with regard to funding opposition meetings.
The way the other matter had been presented in the press suggested it was more serious, in that the suggestion was that United States funding was being provided surreptitiously to the Trincomalee Urban Council. In fact reading what was actually happening (if I have got it correct), namely the funding of American sponsored social and cultural activity in the Urban Council premises, I did not think there was any great problem.
However there is an important issue of principle, namely that this agreement seems to have been entered into without the knowledge or consent of the Ministry of External Affairs. Again I do not know if this is correct, but it would certainly not surprise me. The incapacity of the Ministry of External Affairs to enforce the norms which should govern the relationships of external funding sources with Sri Lankan bodies is nothing new.
Join us in calling on His Excellency The President of the Democratic Socialist Republic of Sri Lanka to introduce a Constitutional Amendment to limit the size of the Cabinet to 20, with no more than 20 Cabinet Ministers and no more than 20 other Ministers of Junior Ministerial rank.
You can sign the petition by clicking here.
http://www.change.org/en-GB/petitions/his-excellency-mahinda-rajapaksa-the-president-of-sri-lanka-introduce-constitutional-amendment-limiting-cabinet-to-20-cabinet-ministers
Short link – http://chn.ge/YbSBgY
_____________________________________________________________________________________________________________________
First published – Daily News 24 Dec 2012
Last month I judged the semi-finals of the MTV Debating Competition. I don't usually accept such invitations, given the time these engagements take, but the topic was whether the 13th Amendment should be abolished, and I thought I should get an idea of what young people were thinking.
To my surprise, both teams expressed the view that the 13th Amendment was a mess because it did not sufficiently empower people at the periphery. Those who did not want to abolish it granted that it needed amendment, to which the Proposition said that there was no point in amending it out of recognition, and that it made more sense to replace it altogether.
Of course the views expressed could not be taken as representative of the country as a whole, since the debate was in English, and it was two Colombo schools which were in the Semi=Final. But I remembered then the nationwide polls taken at the time I took over the Peace Secretariat in 2007, when the government had come to the realization that it had to deal with the Tigers militarily. Even polls taken by NGOs that had been in favour of the Peace Process initiated by the UNP government – as I had been, until I realized, very soon I should add, that this was not likely to lead to peace but to further confrontation and suffering as the Tigers used that period to build up their military strength – indicated that the vast majority of the people were in favour of getting rid of the Tigers. But they also advocated a peaceful political settlement with greater devolution.
I should add that the need for this is universally agreed, though as I have noted it is expressed as decentralization by many who urge getting rid of Provincial Councils as they now stand. My own view is that, if we go on discussing the matter in terms of Provincial Councils and emotive terms such as devolution and decentralization, we will lose sight of what is generally agreed, that we must develop mechanisms to ensure more power to the people, with greater accountability. Read the rest of this entry »
The National Action Plan for the Protection and Promotion of Human Rights 2011 – 2016 ( sinhala & tamil) as well as the full series of  Sri Lanka Rights Watch are available at the Peace & Reconciliation Website.
I wrote a couple of weeks back about the Participatory Budgeting initiative that is currently being conducted in selected local government bodies, after hearing about it at the South Asia Economic Summit in Islamabad. It seemed most timely, because sadly we have no formal system of training those elected to local government bodies so that they can plan for their areas and implement projects effectively. As a result, one of the most important Rights for countries such as ours, the Right to Development, will be ignored, for that requires active participation by citizens in decision making as well as transparency and accountability.
Some of those elected to office do of course manage to serve their people well, but given the electoral system we have had for decades now, and the very different skills required to succeed through this, we must recognize that capacity has to be built up. Having spent much time recently in Divisional Secretariats, and seen how distant people feel from planning and administration, I was delighted that an initiative to promote participation, and consultation and accountability, had been undertaken, and with what seems to have been remarkable success in many areas in which it had been piloted.

Following on that, I was surprised and pleased to find yet another initiative in this regard, namely a project conducted by the Marga Institute entitled "Building Media and Civil Society Capacities for Budget Transparency." It has been conducted in Batticaloa, with the full cooperation of the Mayoress and the Municipal Council. Though it was understandable that media and civil society representatives felt that there was inadequate consultation and transparency, a highlight of the initial survey was the view of senior officials, 92% of whom 'agreed that participation of the citizens in the preparation of the MC budget would enable them to take care of their needs more effectively.  The reasons given were:
As the revenue comes from the citizens their participation is necessary.

If the expenditure is decided in consultation with the citizens they will pay their taxes regularly.

Certain projects can be implemented without expenditure through the participation of the people with free labour.'