You are currently browsing the tag archive for the 'majoritarianism' tag.
Finally, in this Chapter on Democracy and Representation, I look at how countries can avoid the impression that their governments look after only particular sections of society. Making it clear that government is inclusive, and bears equal responsibility for all groups in a country is an important part of ensuring the unity and thus the sovereignty of any country.
Avoiding Majoritarianism
The idea that the winner takes all after an election has caused serious problems in many democracies. It reduces the need for constant consultation that will contribute to continuity of policy. In pluralistic societies, in particular, it leads to neglect of the needs and aspirations of minorities. Minorities need not just be racial and religious minorities. Particular regions and social groups, even though they are a part of the racial or religious majority in a country, can be neglected by a government based on a parliamentary majority that springs from a limited proportion of the vote.
Constitutional safeguards, in the form of entrenched provisions, can ensure to a certain extent that discrimination is limited. However, in order to satisfy the needs of all these groups, constitutional safeguards alone will not suffice. Increasingly therefore, states have begun to realise that regional structures of governance are necessary, if the needs of particular segments of society are to be addressed. A central government cannot be expected to appreciate and respond actively to the special needs of smaller units with the same devotion that a government concentrating on that unit alone can supply.
The argument that devolving power to smaller units will cause problems cannot be sustained if the process of devolution is systematic and coherent. Certainly, there are issues that are best handled centrally, and will have to remain the prerogative of the central government. But assuming that all issues are best handled centrally is a fallacy. Also, the argument that devolution of power can lead to separation is no more valid than the argument that failure to devolve also leads to separation. Historically, the latter has caused separatist movements more often than the former.
The argument that devolution suits only large countries is also incorrect, since rational devolution supposes that authority is devolved in accordance with convenience rather than abstract principles. Larger units may require more powers, but smaller units can also exercise some powers in a manner that will benefit their people. One of the most successful examples of a country that has remained unified despite marked differences among its people is Switzerland. It is a relatively small country which allocates considerable power to the several cantons that constitute it. Read the rest of this entry »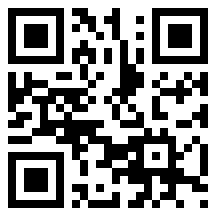 I was quite flattered recently when I was told by a former public servant, for whom I had the greatest regard, that I was probably the first politician since S W R D Bandaranaike to be so interested in Local Government. I am not sure that this is quite correct, not only because I am not really a politician, but also because I think President Premadasa did a lot of work in this field. But nevertheless it set me thinking on why the subject has not had the attention it deserves.
This is sad because other countries have moved forward significantly in this sphere. Indeed some of the hot air now being blown about with regard to India and its role in our introduction of the 13th Amendment would I think be dissipated if we looked at what India has actually done, since that Amendment was introduced, to bring government closer to the people.
The 13th Amendment came about quite simply because centralized government had been too distant from the people. While this was obviously the case with regard to the needs of minority communities, which also suffered because of exclusivist language policies, we should also remember that rural majority communities also suffered because of a majoritarianism that did not take the concerns of the marginalized into account. Hence indeed the two Southern youth insurrections.