You are currently browsing the tag archive for the 'Mahinda Chintanaya' tag.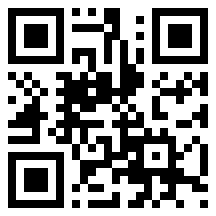 Apart from its failure to pursue Reconciliation with determination and coherence, perhaps the saddest failure of the current government has been with regard to Education. When the Cabinet was being formed in 2010, one of the President's friends who was pressing hard for me to be appointed Minister of Education was told that they had found a brilliant candidate, namely Bandula Gunawardena. I presume his long experience in giving tuition was thought an appropriate qualification.
It was not taken into consideration that his very livelihood had depended on the failure of the education system to provide good teaching. It was not conceivable then, given that he was not likely to disrupt the livelihoods of those who had toiled alongside him in the industry, that he would prioritize the production and employment of more and better teachers. So indeed it proved. The whole approach of the Ministry in the last four years, in line perhaps with the populist rather than productive interpretation of the Mahinda Chintanaya that has dominated government during this period, was to put up larger and more elaborate buildings in select locations.
The purpose of this became clear when I brought up, at the last meeting of the Education Consultative Committee, the waste of resources in the fact that a well equipped computer laboratory had been put up in a school I knew well in a rural area, but it had remained closed for several months. I had been told that this was because the authorities were waiting for a dignitary to open the place.
Bandula confirmed this, and claimed that it was important for the people to know who had provided such a facility. That this was in fact the people, since the building had been put up and equipped through loans which the people would have to repay, was not something that would have occurred to someone who had made his living by giving tuition in Economics. Nor would he have realized that the adulation expressed in speeches at a formal opening would not have a lasting impact compared with the resentment of students, and their parents, who are bright enough to know when something intended to benefit them is being squandered for political gain.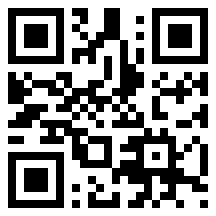 A recent newspaper article on Sri Lankan relations with India suggested a level of incompetence that even I had not thought possible in our Ministry of External Affairs. The article described the Ministry as 'virtually defunct' but that is misleading. It is actually viral in its determination to destroy relations with India, and continuing to talk of its incompetence is to support its destructiveness.
I had thought it possible that the Minister was not responsible for the determination to destroy, and that he was simply anxious to keep his job, and therefore followed blindly those he thought had greater influence than he did. But the description of what happened in 2012 suggests a more insidious nature. The article declares that the Minister had 'confirmed that Rajapaksa had promised "13 plus"' to the Indian Foreign Minister, and that it was only after that that the Indians had gone public with that promise. But the article did not mention that not only did Peiris fail to stand up for the truth,, when various spokesmen of the President denied that promise, but he also failed to send a response to the letter requiring clarification that was sent by the Indian Prime Minister.
Or, rather, he sent a response and then withdrew it. This technique is a specialty of the current Secretary to the Ministry, Kshenuka Seneviratne, even though it is thoroughly unprofessional, as noted by a former colleague who has now made her getaway from the mess. But it is not only unprofessional, it embarrasses both sides, which I suspect Kshenuka well knows. Peiris however may not have understood that, when he sends a letter and then withdraws it, his credibility is gone for ever (though in his case I suspect it had gone long before, as American ambassador Patricial Butenis of now blessed memory put it).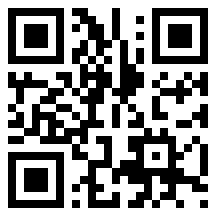 Soon after I had written last week's column about improving protection at local levels, I found a structure already in place that was based on a similar idea. This was in relation to the Community Policing that that present Inspector General has instituted.
His determination to establish mechanisms for this is in line with the Mahinda Chintanaya commitment to ensuring consultation at village level. Sadly I don't think any other government department has moved coherently to implement this idea, and I can only hope that the present IGP does not fall prey, as his most illustrious predecessor Osmund de Silva did, to resentment on the part of politicians who want to provide solutions to all problems themselves. Osmund de Silva found that his efforts to develop a productive relationship between the police service and village communities was looked on with suspicion by the politicians of a newly independent country who thought they were the heirs to all the authority that the British had exercised.
So, whereas the British hierarchichal system, with the police seeing themselves as representatives of a government that was at a remove from the people, has changed in Britain, with greater understanding of the community basis of democracy, it continues in Sri Lanka. And though the IGP has tried to change things, I suspect old habits will die hard in many parts of the country, not least because of the different layers of politicians who insist on controlling things themselves – as was tragically illustrated in the recent reign of terror in Sabaragamuwa.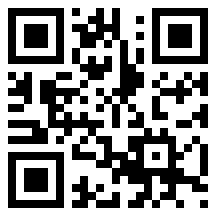 I had intended to return this week to better coordination at local levels, to promote necessary and desirable actions with regard to the vulnerable. I will use the term protection to cover this, but I should note that it requires not only reactions to situations where suffering has been inflicted, but also positive measures to empower people so they can resist and prevent exploitation.
This seems the more urgent, after a very informative meeting conducted at the Ministry of Child Development and Women's Affairs. This was the second in what the Secretary has set up for regular consultations with regard to children. In addition to representatives of the various institutions under the Ministry, he had invited officials from Ministries involved in the care of children. There were also several individuals from Non-Governmental organizations whose dedicated contribution I have noted through my own work in the field.
The lady from the Ministry of Education who attended struck me as particularly enlightened. She understood immediately the problems raised by those present with regard to the tuition culture, lack of extra-curricular activities in schools and of facilities for vocational training, the failure to ensure that Life Skills are taught properly throughout the entire secondary school span and inadequacies with regard to counselling.