You are currently browsing the tag archive for the 'M. A. Sumanthiran' tag.
Five years ago the country was full of promise. I believe that promise could easily have been fulfilled, had government not fallen prey to a few rent seekers. What happened, in particular in the last couple of years, was tragic, and I believe a full study of the triumph and the tragedy of President Mahinda Rajapaksa would be immensely illuminating.
But that should be undertaken after more reflection. In this series I will look only at a few measures that could easily have been undertaken without controversy, to have strengthened relations between the government and the people. I am sure many individuals had many ideas, but obviously I can only discuss in some detail those I had personal knowledge of. I will therefore in this series look at some of the work I tried to do, which was stymied more through neglect than deliberate policy – except perhaps with regard to one or two individuals, who could brook no rivalry (something from which President Sirisena too suffered). For this purpose I will go through some of the letters and memoranda I sent over the years, with decreasing impact.
To go back to 2010, President Rajapaksa had succeeded the previous year, against what seemed insuperable odds, in eliminating the LTTE in Sri Lanka. Then he had won the Presidential election handsomely, despite the range of support, national and international, received by his opponent, General Sarath Fonseka. He had also won the parliamentary election that followed, with a healthy majority.
Reconstruction was proceeding apace in the North, and the rehabilitation of former LTTE cadres was moving ahead successfully. The over 4000 suspects, who had been in custody before the conclusion of the war, had been reduced to well under 2000. For this purpose the President had appointed a Committee which I chaired, as Secretary to the Ministry of Disaster Management and Human Rights, and we had received full cooperation from the relevant authorities, the army and the police and prisons officials. And the National Human Rights Action Plan, which had been abandoned during the election period, was being finalized.
I was no longer officially in charge, for I was now in Parliament. The Ministry of Human Right had been abolished and, when I inquired as to what would happen about this vital area, I was told that it would be looked after by the Ministry of External Affairs. But the Ministry was ill equipped for such a task, and indeed it failed to make proper use of my project staff, who had been transferred there. In fact, because of bureaucratic delays, it lost the services of our able consultant Nishan Muthukrishna, and I began to wonder whether the Action Plan was doomed. But then the Attorney General, Mohan Pieris, was put in charge. Though he was very busy, he allowed our meetings to be held in his office, and we were able to move swifty and have a final draft approved by Cabinet the following year.
I had expected to receive a Ministry, since there seemed no purpose in having someone who was not a constituency politician, and had no ambitions to become one, in Parliament without other functions. I gather this had been planned, but the delay in finalizing the election results proved fatal, and I was told there was strong opposition to my being appointed by those who disliked my pluralistic credentials and my support for the 13th Amendment. The Swiss Ambassador at the time had told me she had heard I was to become Foreign Minister, but that seemed far-fetched. Education seemed more likely, but then Lalith Weeratunge told Kumar Rupesinghe, who said he had been pushing for this, that they had found someone far more suitable. Bandula Gunawardena was accordingly appointed.
I did not worry about this, for I thought I should in any case learn more about Parliament, and I had assumed, having known Parliament previously from the days when my father was Secretary General, that members could contribute to legislation and policy decisions. That was intended according to the Standing Orders, which I studied because, unexpectedly, I was put on the Committee on Standing Orders. I had not asked for that, or the Committee on Public Enterprises, but these soon became my main areas of concentration.
With regard to Ministry Consultative Committees, I was not put on those for Defence and for External Relations which I had asked for, given my previous work in those areas as Head of the Peace Secretariat. But I was interested enough in some of the others I was appointed to, including Women's Affairs and Child Development, and also Resettlement. But I soon found that these were not productive bodies, being occupied for the most part with individual constituency concerns.
I tried to change this, and was happy when Manthri, the organization that monitors the work of Members of Parliament, reported recently that I was the most active in this regard of National List MPs, and in the first ten of all MPs. They were able to do this because, after I pressed the matter, the Secretary General decided to publish the proceedings of Committees. These make clear how few members bother to attend, and indeed how infrequently meetings are held. Indeed, in the over five months in which a government supposedly dedicated to strengthening Parliament was in office, just nine committee meetings were held, whereas there should have been one a month for each Ministry, a total of about 150.
Meanwhile the Committee on Standing Orders came to a standstill. We had proceeded swiftly after our first meeting, at which it became clear that not many of the members had much interest in the matter or any great understanding of the issues involved. But they were happy to let those of us who were keen on the matter – namely the Deputy Speaker, Chandima Weerakkody, Mr Sumanthiran of the TNA and myself – to work intensively. We had redrafted about a quarter of the document when all hell broke loose.
The Standing Order Committee finally met today, and we had what seemed a very productive session. I hope we are on our way now to fulfilling one of the first commitments in the manifesto, to amend Standing Orders so as to strengthen Parliament.
Needless to say there was nobody there from the UNP. Their total neglect of Standing Orders in the last few years was I think due more to ignorance rather than a lack of principle, which is why the Prime Minister should have nominated someone with a greater grasp of political concepts. But it was still John Amaratunga who was supposed to attend, and of course he did not come.
But we had Mr Sumanthiran, who had been the other moving spirit behind the swift way in which we worked in the first few months of this Parliament, before the Speaker stopped summoning the Committee. Dinesh Gunawardena also came, which I much appreciated, because he had done his best, which no one else in the Parliamentary Business Committee did, to get the Speaker to move on the Amendments I had proposed way back in 2013. Ajith Kumara was also there, and the Deputy Speaker and the Deputy Chairman of Committees, as also the Secretary General (who has a very good grasp of political principles), along with his Deputy.
We did not reach any decision on Consultative Committees, since it seems the Prime Minister has suggested we should have something called Sectoral Committees. I am delighted that he has at last thought about something he should have been thinking of for the last 37 years, but I suppose one should be glad that at last he has realized the importance of structures that enhance the power of Parliament. I have still to see his suggestions, which have been circulated to other Party Leaders, but will be content to hope for the best and return to this area later.
Meanwhile we have reached agreement on seven other areas as to which I had proposed reforms. Many intelligent suggestions were made on the rest, and we finally agreed on the following; Read the rest of this entry »
There were many firsts in the election of President Maithripala Sirisena in Sri Lanka: An incumbent president was defeated; parties specifically representing different races and religious groups —  the Jathika Hela Urumaya for the Sinhalese, the Tamil National Alliance (TNA), and the Sri Lanka Muslim Congress along with the All Ceylon Muslim Congress — came together on a common political platform; corruption was a major issue in the pre-poll campaign; and now a specific timeframe has been set for reforms.
However, the most important responsibility of the new government will be settling the national question. While the country owes him a debt of gratitude for eliminating terrorism from the country, former President Mahinda Rajapaksa did nothing about the commitments he made in 2009 to ensure inclusive peace.
As a member of the Liberal Party, I urged Rajapaksa to implement the 13th Amendment, which created Provincial Councils in Sri Lanka, but met with no success. I understand that there could have been problems about some aspects of the amendment but those could have been resolved through discussions.
When we negotiated with the TNA, MA Sumanthiran and I found a solution to what had previously been considered the vexed question of powers over land. We met stakeholders, asked them about their apprehensions and assuaged those fears.
Unfortunately, two members of the government acted in bad faith, one even refusing to fulfil instructions the president gave us to act on what had been agreed with the TNA.
Reaching consensus on these matters is a priority and the new government should set a time table for this. Successive Sri Lankan governments failed because they allowed talks to drag on without any purpose.
I had written about good ambassadors being dismissed well before Dayan having to come back to Sri Lanka to deal with audit queries, though in fact he survived because the President intervened and called a halt to the persecution. Asitha was not so lucky, and Chris Nonis in London told me that he had to put up with constant complaints, even though he was a good communicator and managed to deal with at least some of the propaganda against us, of which England was the main source. But Chris too had his problems, for as he was appointed he had displayed deep animosity to his excellent Deputy, Pakeer Amza, who had had to act as High Commissioner for a long period – given the absurd neglect of this vital position by the Ministry, at a time when Britain got a new government. It is likely that Chris was warned against Amza, who had stood up against Kshenuka and Sajin over the disastrous 2010 visit of the President to Britain.
But the suspicions that had been sowed had a permanent effect. Amza was swiftly transferred, as Deputy to Berlin, which was not commensurate with his abilities, though he was relieved to find a positive ambassador in the person of Sarath Kongahage, himself not a career diplomat. Along with Amza went the Political Officer, a Tamil officer of considerable capacity. So, at a time when relations with the diaspora were of the essence, the London office was without a senior official who was, or even spoke, Tamil. Chris meanwhile had been sent a very capable Ministry official called Lenagala, but he soon fell out with him, and asked for a non-career replacement. He was sent Neville de Silva, who had previously served in Bangkok, a journalist and the brother of the more famous journalist Mervyn de Silva, who was Dayan Jayatilleka's father. But by then the suspicions Chris had developed were entrenched, and soon Neville too found himself sidelined and soon enough removed.
There was confusion elsewhere too, as has been noted for instance with regard to Canada, another post where good diplomacy was essential, given the influence of the diaspora and what seemed unremitting hostility from the Canadian government. In India there were constant changes to our representative in Chennai, and the Tamil diplomat who had been well thought of was suddenly dismissed. He had got me over in 2012 to talk to academics and journalists, and I gathered then that I was the first such visitor he had had, because the Foreign Ministry treated Tamilnadu with contempt and was then surprised when it expressed vehement criticism which Delhi then had perforce to take up.
But the Foreign Ministry was not the only place where Sajin's destructive influence reigned. He had also been appointed as Secretary to the Committee to negotiate with the Tamil National Alliance, but he saw himself as a full member of the team, and was treated as such by GL. It should be noted though that GL had no strong principles about this, and he astonished me soon after I joined the team by bringing a young student who was the son of a former student of his (and who happened to be related to me) who he said was interested in politics, and asking if he could sit in on the discussions. The TNA did not object, but I could well understand why they found it difficult to take the negotiations seriously. Read the rest of this entry »
Enemies of the President's Promse: Mahinda Rajapaksa and the Seven Dwarfs – Sleepy (Part 1)
Enemies of the President's Promse: Mahinda Rajapaksa and the Seven Dwarfs – Sleepy (Part 2)
Enemies of the President's Promse: Mahinda Rajapaksa and the Seven Dwarfs – Sleepy (Part 3)
Meanwhile GL was also making a mess of the other task that had been entrusted to him, namely negotiations with the Tamil National Alliance, which had done well in local elections for the North, and could credibly claim to represent the Tamils. The main components of the Alliance had seemed to support the Tigers during the war, but this was obviously because they were fearful of what would happen to them otherwise, given that the Tigers were ruthless in eliminating any Tamils opposed to them.
However, while careful not to engage in overt condemnation of the Tigers, its principal leadership made it clear after the war that they were not unhappy the Tigers had been destroyed. In this context they were able to hold discussions with the various groups that had opposed the Tigers, and almost all of these now joined the TNA.
The Tamils of Indian extraction whom the British had brought over during the colonial period were an exception. Though the Ceylon Workers Congress, the main party that represented them had been part of the Tamil United Liberation Front, that had contested the 1977 election as a united group, it had soon afterwards joined the Jayewardene government. Its exceptionally able leader, SauviamoorthyThondaman, had won for his people much that they wanted and needed and, after the UNP lost, he had joined the SLFP led government led by Chandrika Kumaratunga. After his death his grandson took over the leadership of the party, and remained with government, though with nothing like the effectiveness of the older Thondaman.
The principal exception with regard to the TNA of Tamils from the north of the country was Douglas Devananda. Sadly he and the other Tamil groups that had been opposed to the Tigers had not got on, and government failed to build up a solid alliance either before or immediately after the war. Perhaps enmities lay too deep, but given Douglas' dependence on the government, and the brave stand taken against the Tigers by the others, some serious effort would surely have produced dividends.
Unfortunately, caught up also in its own electoral agenda, government did not expedite negotiations with the TNA immediately after the war, while conversely the TNA explored other options, including support in the 2010 Presidential election for Sarath Fonseka. This was not conductive to trust between them and the government. Given the general approach of Fonseka to Tamils during the war, the message this move sent out was that the TNA was implacably opposed to the President.
Despite this, agreement to negotiate was reached by the beginning of 2011. The government team consisted of the Leader of the House, Nimal Siripala de Silva, former Prime Minister Ratnasiri Wikramanayake and GL. Added to these was Sajin Vas Gunawardena, ostensibly to maintain records, a task he singularly failed to accomplish. Instead he was seen as an influential member of the team, given his close relationship with the President. Certainly the others were nervous of him, and GL clearly assumed that he knew the President's mind. Read the rest of this entry »
I was privileged last month to attend the Oslo Forum, an annual gathering of those engaged in mediation and conflict resolution. I had been invited, along with Mr Sumanthiran, to debate on whether it was correct to talk to extremists. The concept paper referred in some detail to recent developments in Nigeria and Afghanistan, but we were in fact the only participants in the debate from a country which had recently been in grave danger from extremists. We were able however to benefit during the Forum in general from informed inputs from several delegates from countries now suffering from extremism, such as Nigeria and Syria and Yemen.
Our own debate was chaired by Tim Sebastian, and though it was generally accepted that I came off well, I told him afterwards that I was glad my Hard Talk interview had been not with him, but with Stephen Sackur. Interestingly, that interview still raises hackles amongst those who seem stuck in an extremist agenda, so I presume they are grateful to our government for no longer using the services of anyone who can engage effectively in Hard Talk. In turn I am grateful to the Centre for Humanitarian Dialogue, based in Switzerland, which organizes the Oslo Forum, and more recently to the Australian Broadcasting Corporation, for giving me a forum in which to argue the case for what the Sri Lankan government has achieved. Contrariwise, those now with the mandate to represent us internationally seem busily engaged in undoing that achievement day by day.
But that discussion, grandly termed the Oslo Debate, was only part of a very interesting programme. Amongst the contributors were Kofi Annan and Jimmy Carter, and I felt particularly privileged to talk to the latter, still thoughtfully constructive at the age of almost 90. I look on him as the best President America has had in recent times, perhaps the only idealist of the 20th century apart from Woodrow Wilson – which is perhaps why their tenures ended in what seems failure. Certainly, as I asked him, his signal achievement in putting Human Rights at the centre of American Foreign Policy seems to have been perverted by his successors who have turned using it for strategic purposes into a fine art.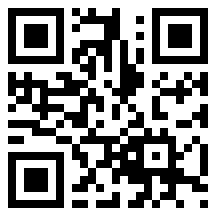 Prof Laksiri Fernando, in responding to my account of discussions about a Senate, has reminded me about publishing the proposals, as I had mentioned, and I will send them in as soon as I am back in Colombo. However, while I do not recall promising to publish my correspondence with Mr Sumanthiran – which is not in fact of any great significance – perhaps it would be useful, given current controversies, to publish the draft he and I prepared about land matters.
What we realized, which is why I proposed that we look at the matter quietly, was that the issue was causing much controversy based on dogma. The TNA insisted that the 13th Amendment conferred land powers on the Provincial Councils, the government relied on the Constitutional provision that land grants were in the power of the President. Mr Sambandan, while insisting that he had no objection to any citizen acquiring land anywhere on his own, went into a lengthy account of government colonization schemes which he said had changed the demography of the East.
I did point out that something similar had happened in the Wanni, where after the conflict we had come across large numbers of Tamils of Indian origin who had been settled there because of various colonization schemes funded by international agencies – including for instance the schemes run by Jon Westborg when he headed Redd Barna, if memory serves me correct. But at the same time I could understand Westborg's motivation, given the appalling attacks on Tamils in the hills orchestrated by members of the Jayewardene government, in both 1977 and 1981 – just as I could understand the need to settle landless peasants in empty areas that had never been occupied by anyone previously.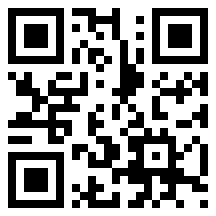 When the President put me on the delegation to negotiate with the TNA, in April 2011, I found that no response had been made to suggestions they had made a couple of months previously. I thought this was absurd, and urged a response. These are the notes I made.
Unfortunately there were no meetings of our delegation to review such matters. We could not take things further, even though I did manage, by insisting by dates for the next meeting being fixed whenever we met, to have regular meetings, whereas previously these were few and far between, and there was no continuity. It was perhaps because there was some progress that Sajin Vas Gunawardena stopped telling me about meetings. Read the rest of this entry »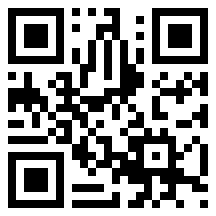 This false optimism, which is based on the assumption, which is quite contrary to the indications he has given, that the President wants to do none of the things he promised, has extended now to assuring him that all will be well after the Indian election, and we ourselves do not have to do anything to improve our situation. I am reminded then of J R Jayewardene twisting and turning in the years between 1983 and 1987 as he avoided action, and was forced gradually to concede, but always doing too little too late. So I wrote once that he assured us that there was a pot of gold at the end of the rainbow, during his discussions with India in 1986, but in the end the rabbit he pulled out of his hat was General Zia ul Haq. The idea that the Ministry of External Affairs has tried to convince the President that Mr Modi will play Santa Claus is preposterous, but I fear that that is the type of advice and advisors the President has to put up with.
All this is based on the assumption that somehow we can avoid implementation of the 13th Amendment. Because the advisors believe that subterfuge will win the day, no attempt has been made to analyse the 13th Amendment, see if anything in it is potentially dangerous, and then develop mechanisms to avoid those dangers. Instead we are doing nothing about the vast areas in which the strengthening of local administration – and concomitant local accountability – would immeasurably benefit the people.
The President I think understands this, for he was very positive about the ideas I suggested be discussed at the negotiations government had with the TNA. But the history of those negotiations makes it clear why we are in such a mess. The President put me promptly on the delegation when I pointed out there had been no progress over the preceding three months, and in the next three months we saw much progress, in part because I insisted on meetings being fixed on a regular basis. The government also put forward suggestions of its own, that I had proposed, whereas previously it had simply listened to what the TNA put forward, and then failed to respond despite promises.
I have noted previously that I think the 18th amendment is a vast improvement on the 17th. Interestingly, when I first began explaining my views on the 17th amendment, there was little comprehension amongst Sri Lankans about my fundamental objection, that it was inappropriate for an elected Head of Government who was also head of State to simply rubber stamp appointments recommended by another body, let alone a nominated one.
This was understood immediately however by the Canadian Senator who visited us in I think 2007 on behalf of the IPU. I suppose it could be argued that attention to process and constitutional consistency is unnecessary, and whatever works is acceptable, but I fear that such an approach leads to problems – as with our confusion of an Executive Presidency with a Westminster style Cabinet – and it is tragic that we continue to suffer the consequences without understanding the reasons.
I should add though that the 18th amendment has its flaws, just as the Local Government Elections Bill had. In both cases however there was such an improvement on what we had had before, that I did not think we should have allowed the perfect to be the enemy of the good.
What I did not anticipate was the sheer contempt with which the opposition would treat the Constitution as amended. I suppose this is not surprising from a party that voted so consistently to subvert the Constitution it had introduced, through the first and second and abortive third amendments, but it is surprising that no one has drawn attention to the irresponsibility with which the UNP has treated the provisions that provide some sort of check on the absolute power of the President to make appointments to important positions. Read the rest of this entry »