Tag Archive
You are currently browsing the tag archive for the 'local authorities' tag.
January 14, 2015 in Comments | Tags: 13th Amendment, accountability, Committees of Parliament, community policing, consultation, COPE, dendro-energy, development, Disaster Awareness and Response, Education, entrepreneurship, Finance Committee, Freedom of Speech, governmental process, grama niladhari, judiciary, land, Law & Order, LLRC, local authorities, national policy, Opposition, PAC, petitions committee, Pradeshiya Sabha, Right to Information, Rule of Law, rural populations, Skills Training, Small and Medium Enterprises, soft skills, state media, vocational training, Women and Children's Units | Comments closed
The most important issue facing the new President is to restore confidence in the governmental process.
For this purpose it is necessary to establish systems that work according to the Rule of Law, and with full accountability to the people. In this respect it is vital that Parliamentary control of legislation and finances be restored.
This does not mean strengthening an Executive based in Parliament, but rather strengthening Parliament to be an effective check on the Executive. This means strengthening the power of ordinary members of Parliament, both government and opposition.
Measures to ensure this were the principle component of the Standing Order changes I had proposed last year, changes which the Speaker ignored in contravention of the existing Standing Orders. My main purpose was to strengthen Committees of Parliament by streamlining them and ensuring that they were not chaired by members of the Executive. In the case of the Finance Oversight Committees, the PAC and COPE, the chair was to be a member of the opposition.
But ensuring open discussion in committees is not enough. It is also necessary to give them teeth, and for this purpose we should ensure that the Executive either follows their recommendations, or else gives reasons in writing as to why this is not desirable or possible. The same would apply to the petitions committee, the directions of which are now simply flouted by the Executive.
I would take this principle further, to promote consultation as well as accountability at local levels. The Local Government Act should be amended to ensure involvement of People's Representatives in Committees of Pradeshiya Sabhas and Local Councils. I have already suggested amendments in this regard to the Secretary of the Local Government Ministry who had consulted me about the Act. It will also be necessary to define clearly the areas of responsibility of local government bodies, and to give them powers to work effectively in these areas.
In addition, given the number of administrative decisions made at Divisional Secretariat level, there should be consultation mechanisms at Grama Niladhari level, with mandatory feedback at the decision making level. This is the Divisional Secretariat, and I am glad that Mr Sirisena's manifesto declares the centrality of this level, and the need to ensure coordination of services. With regard to this I have been working together with several Ministry Secretaries on a UNDP Project to improve delivery of services, and I hope the next government studies the excellent report produced by Asoka Gunawardena and implements its recommendations. Certainly we must get rid of the ridiculous system introduced by Basil Rajapaksa, of handing over development funds to Members of Parliament to spend virtually at will, with no coordination and little reference to the plans of the Line Ministries.
Line Ministries should be strengthened, and this requires reducing the size of the Cabinet in accordance with clear rationales, as pledged in the opposition manifesto. We cannot have many ministries dealing with similar subjects, and we cannot have ministers doing what they want – and in particular accepting unsolicited bids for projects, which has become a feature of the way the present government runs things – without adherence to well developed plans. It is imperative that a Ministry of Policy and Plan Implementation be set up, and given teeth on the lines of the suggestions the Secretary to that Ministry and I forwarded to Mr Lalith Weeratunge at the end of 2009.
I have stressed governance issues, because these seem to me the most important in terms of safeguarding democracy and promoting equitable development. For this purpose it is also essential to pass the proposed Freedom of Information Act, and to give it teeth through ensuring public accountability at all levels of government. In addition I hope we will also introduce the Bill of Rights which was promised in the 2005 Mahinda Chintanaya, and which the Ministry of Disaster Management and Human Rights had got drafted by the end of 2009, but which has since been ignored. Read the rest of this entry »
September 21, 2013 in Strengthening institutions and organizational capacity | Tags: Budget, community services, divisional secretariat, extra-curricular activities, government, government representative, Jaffna Library, Jaffna Municipal Council, languages, local authorities, local government, Ministry of Child Development, Ministry of Education, Ministry of Local Government, Ministry of Public Administration, Police, reconciliation, Right to Leisure, school, Tamil National Alliance, training, UNDP, Vavuniya South Division | Comments closed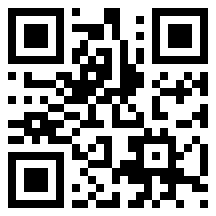 The last series of Divisional Secretariat Reconciliation meetings in the North brought out even more clearly than before the failure of the various institutions of government to work with each other. At a previous consultation, which the UNDP had funded as part of an ongoing initiative to improve coordination, I had realized what might be termed the political problem in the areas in which development is most essential, namely the Divisions in which local government bodies are controlled by the Tamil National Alliance.
Some of their members, and in particular the community leaders they had appointed to lead their lists in many places, thus avoiding the general unpopularity of those who had been engaged on either side in the confrontational politics of the previous decades, were willing to engage. But they were not sure if this would be acceptable to their more political leaders, given that it is much easier to complain that to try to work. Conversely, government representatives were not sure whether active cooperation with elected leaders from an opposition party would lead to criticism from those who thought government should belong only to them.