You are currently browsing the tag archive for the 'LLRC Report' tag.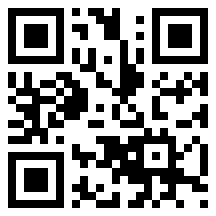 Reconciliation and the role of India
Presentation by Prof Rajiva Wijesinha, MP
At the Observatory Research Foundation
Delhi, December 13th 2013
I must admit to being deeply worried about the current state of relations between India and Sri Lanka. I contrast this with the excellent situation that obtained in 2009, when India was the chief component of the protective barrier against efforts to stop us eradicating terrorism from our shores. One might have thought that this was a goal the whole world would have supported, but sadly this is not an ideal world and countries will naturally put their own self interest first. Fortunately, not only did India's interests coincide with our own at that stage, but given the terrible toll terrorism funded by external sources was taking on both our countries, I think it is also true to say that we worked in accordance with the highest moral perspectives.
But the aim we shared then, of eradicating terrorism on our shores, went hand in hand with another commitment, which was the promotion of pluralism in Sri Lanka. This again is a moral goal, but it also has a practical dimension, in that the full incorporation of the Tamil people in the body politic in Sri Lanka would have reduced the potential for future terrorism.
Sadly Sri Lanka has not pursued the Reconciliation process with the commitment it requires. Given its urgency I believe we should try to understand the reasons for this, and try to overcome them. In this process India has a significant role to play.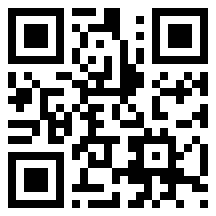 As pressures mount in Geneva, my bemusement increases at our failure to answer systematically the many charges made against us. I had long pointed out that the criticisms made were by and large untenable, but there were certain incidents which required to be investigated further. This view, based on close observation from the vantage point of the Peace Secretariat where I had set in place mechanisms to monitor allegations and check on them, was confirmed by the LLRC Report. That highlighted the need to check on the treatment of surrendees while affirming that indiscriminate attacks on civilians etc were absurd and tendentious charges.
To dismiss those charges however requires logical argument based on evidence. This approach is sometimes not acceptable, as I realized when I was roundly attacked for having declared way back in June 2009 that there had been civilian casualties. The then Attorney General asked me why I had said this, to which my answer was that it was true. I could however understand his assertion that people would try to make use of my answer, and I sympathize with those who feel they might succumb to leading questions and therefore stay silent. But the way of dealing with such matters is to point out the nonsensical nature of such stratagems – as I did with Stephen Sackur on 'Hard Talk' when he asked whether I was admitting there were civilian casualties – rather than hiding one's head in the sand, ostrich-like, and pretending one knew nothing, or even worse, denying reality.
Unfortunately, given that we have so many ostriches in the country, blank denials are thought preferable to logical argument. Thus we seem internationally to have lost the battle with regard to the number of casualties, which has reached the inflated figure now, sanctified by the blessed Darusman, of at least 40,000. These are claimed to be civilians who were killed in indiscriminate firing.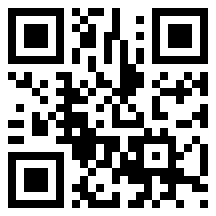 As I have noted before, the thoughtful new Secretary to the Ministry of Resettlement remarked, at a seminar at the Officer Career Development Centre in Buttala, that Nation Building needed much more attention, to complement the State Building that is proceeding relatively well. His Ministry, along with the Bureau of the Commissioner General for Rehabilitation and the Presidential Task Force for the North and the Ministry of Economic Development, have amply allayed the fears expressed in 2009, that were claimed to be the reason for the Resolution brought against us in Geneva.
The displaced who were at Manik Farm have been resettled, and the former combatants have been released after rehabilitation. This has been done under much better conditions and more swiftly than elsewhere in the world. Economic activity is at a higher level in the Wanni than ever before, helped along by remarkable infrastructural development. That extends to schools and hospitals and other basic requirements, which are available now at a higher standard than ever before in the area.
But there are still problems, and the mutual satisfaction and trust that Reconciliation requires are still inadequate. To remedy this there is need of concerted action, and the Secretary, who has obviously studied and understood the problem, noted that fulfilment of both the LLRC and the Human Rights Action Plans would go a long way towards Building a Nation.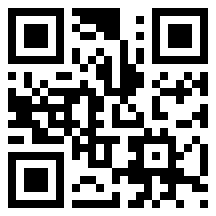 At the recent discussion held at the Marga Institute on accountability and reconciliation, I was confronted with an accusation I found interesting, and not entirely groundless. One of the brighter individuals earlier involved in advocacy NGO work suggested that my explanations for some responses of government were similar to what was claimed in mitigation by those who refused to criticize the LTTE when it was intransigent in discussion and continued to engage in terrorist activity.
I think there are differences, not least because I have drawn attention to governmental lapses in various areas, while also arguing that, while one should understand why government hesitates to move forward on issues that would contribute to reconciliation, one should nevertheless point out the need to move. As a distinguished Indian diplomat put it when talking about his government's support for terrorist groups in the eighties, one can understand why this was forthcoming, but that does not justify it. That is why I will continue to point out the need for government to develop better mechanisms of consultation of the people in the North, as well as sensitivity to their concerns.
But it is true that I can understand why government feels so diffident, and that is why I believe it is necessary for those who are contributing to the insecurity government feels to also mend their ways. The apologists for the LTTE would point out how Tamils had suffered in the past not only because of majoritarian political decisions but also because of waves of violence that government had unleashed, or at least not actively discouraged. Their argument was that one had to indulge the LTTE because of the distrust they felt.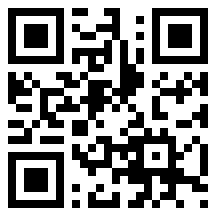 Politics certainly makes strange bedfellows, as exemplified recently by the allegation made by Shenali Waduge against Dayan Jayatilleke. I see Shenali Waduge as an aggressive writer, a description I am sure she would relish. Yet the charge she levels against Dayan is precisely that which was made a few weeks back by Tissa Jayatilaka, whose agenda now seems to be wholly that of the Americans whose Fulbright Commission he now heads.
Shenali's criticism of Dayan occurs in the midst of a massive diatribe against G L Peiris, with which I must confess I have some sympathy. Yet I think Shenali has missed the point, because she thinks GL has a perspective which is opposed to her own, whereas the reality is that GL has no perspectives at all. Dayan on the contrary does, but Shenali is totally wrong to say that the 2009 vote in our favour in Geneva was because Dayan 'secretly inserted a clause stating Sri Lanka would implement the 13th amendment'. This is of a piece with Tissa Jayatilaka's claim that the victory in 2009 was a disaster because the draft contained pledges which have now come back to haunt us.