You are currently browsing the tag archive for the 'Lessons Learnt and Reconciliation Commission' tag.
In May 2009, Sri Lanka seemed on top of the world. Under President Mahinda Rajapaksa, the Sri Lankan government and forces had defeated the Liberation Tigers of Tamil Eelam, a terrorist movement that had dominated Tamil politics in Sri Lanka. It had survived conflict with not just successive Sri Lankan governments, but even the might of India.
Though the Tigers had been banned by several countries, there was some sympathy for them in many Western nations who could not make a clear distinction between them and the Tamils of Sri Lanka, who they felt had been badly treated by successive Sri Lankan governments. Fuelled by a powerful diaspora that sympathized with and even supported the Tigers, several Western nations had tried to stop the war being fought to a conclusion. When this attempt did not succeed, they initiated a special session against Sri Lanka at the Human Rights Council in Geneva, but the condemnation they anticipated of the Sri Lankan government did not occur.
Instead, Sri Lanka initiated a resolution of its own, which passed with an overwhelming majority. It received the support of most countries outside the Western bloc, including India and Pakistan and China and Russia and South Africa and Brazil and Egypt.
Less than three years later however, the situation had changed, and a resolution critical of Sri Lanka was carried at the Council in Geneva in March 2012, with India voting in its favour. The resolution had been initiated by the United States, and it won support from several African and Latin American countries, including Brazil, that had been supportive previously. The following year an even more critical resolution was passed, with a larger majority. This was followed in 2014 by a Resolution which mandated an investigation by the Office of the High Commissioner. India, it should be noted, voted against this Resolution, but it still passed with a large majority.
Meanwhile international criticism of Sri Lanka has increased, and it had a very tough ride in the days leading up to the Commonwealth Heads of Government meeting held in Colombo in November 2013. Though the British Prime Minister withstood pressures to boycott the event, the Indian Prime Minister did not attend. Though the Indians did not engage in overt criticism, the Canadian Prime Minister was extremely harsh in explaining why he would not attend. And the British Prime Minister made it clear that he would raise a number of issues suggesting that Sri Lanka needed to address several grave charges.
How had this happened? How had a country that dealt successfully with terrorism, and did so with less collateral damage than in other similar situations, found itself so conclusively in the dock within a few years? How had it lost the support of India, which had been strongly supportive of the effort to rid the country of terrorism? Read the rest of this entry »
Presentation at the Colloquium of MARGA & CHA : Re Narrative iii-Last Stages of the War; A Private Sector Perspective
Let me start with a paradox. This is an extremely impressive book, but I find it woefully depressing. It has been put together, according to the introduction, by three patriots who are also strong adherents of pluralism and the rule of law. Godfrey Gunatilleka is, as Dayan Jayatilleka once described him, arguably the best intellect in public life, Asoka Gunawardena is the most balanced and practical of administrators, and Jeevan Thiagarajah combines unparalleled energy in the service of his country with wide ranging knowledge of what happened in various spheres during the conflict.
Why then am I depressed? There are several reasons for this. The first is very simply that it comes far too late. Second, it requires fleshing out through details which are only available with government. Third, it leaves unstated the need for immediate action by government in the spheres in which it is unable to refute allegations made against the country. Fourth – and I cannot believe that the main writers were responsible for this, given the very different perspective Godfrey put forward in the television interview – it seems to swallow wholesale the allegations against the UN leadership in Sri Lanka made by the Petrie Report. Finally, it leaves out one group of significant actors, namely those who have contributed heavily to the Darusman Report, if we are to believe Wikileaks: I mean the NGO representatives who produced evidence against Sri Lanka.
For these reasons, the fourth and fifth sections of this book are weak. The first two sections are very strong, and provide an object lesson to the Sri Lankan government as to how it should have dealt with the allegations in the first place. The third section is well argued, but its main point is weakened by the failure to affirm forcefully the need for a credible internal inquiry with regard to the treatment of surrendees. In this regard the book is less balanced than the Lessons Learnt and Reconciliation Commission Report, which is surprising since its rationale is that of a middle way between that and Darusman.
With regard to the first three worries I have, the first could be compensated for by prompt action now on the part of government. But given the hamfisted way in which government dealt with the Darusman Report in the first place, I do not think anything more will be done. It seems incredible now that the government responded to allegations against it by producing a narrative that did not address those allegations. But, pace the book's erroneous claim that the Ministry of Defence's account of the humanitarian operation preceded the Darusman Report, the fact is that, in its ostrich like view that hiding one's head in the sand would get rid of threats, the Ministry produced a document that might have been useful had it been produced in 2009, but which meant nothing after Darusman.
At the risk of making myself even more unpopular with government, which cannot bear other people having been correct, I told the Secretary of Defence, when I was called in to help with editing of that account, that it did not answer the allegations. His answer was that that was not the purpose of the narrative he was preparing. When I pointed out that the allegations needed to be answered, he said that he had allocated that task to the Chief of General Staff, who was however given neither resources nor encouragement to proceed. My own view is that this unintelligent approach has done more damage to our forces than anything else, given how easy a defence would have been of the bulk of the charges made against the forces. At the very least, citation of claims made during the conflict would have made clear the absurdity of charges made afterwards. Read the rest of this entry »
By Rasika Jayakody
Professor Rajiva Wijesinha, who is a national list Parliamentarian of the ruling party, is a strong opinion-maker in the government where reconciliation is concerned. In an interview with The Sunday Leader, he strongly backed the government's move to appoint a Truth and Reconciliation Commission, following the South African model. He termed that such an effort can be construed as part of implementing LLRC recommendations.
Speaking of the relation between the Lessons Learnt and Reconciliation Commission and the Truth and Reconciliation Commission the Parliamentarian says, "Lessons Learnt and Reconciliation Commission is suggestive of a broader mechanism of this nature and this is in line with implementing LLRC recommendations. LLRC presented an excellent report and the commission perfectly fulfilled the task it was entrusted with. The TRC focuses more on problems concerning the people on the ground and give them solutions. That is one of the most important aspects of reconciliation. One should understand the fact that the LLRC, the Parliamentary Select Committee (PSC) and the Truth and Reconciliation Commission have their own ambits. And they don't clash with each other".
He also commends the President's approach to the matter saying he reflects pluralism and the traditional SLFPers are pluralist to the core. "But the problem is their voice is subdued and as a result, extremists are ruling the roost," Wijesinha says.
On Sri Lanka's journey towards reconciliation, the Parliamentarian says, Sri Lanka has not pursued the Reconciliation process with the commitment it requires. "Given its urgency, I believe we should try to understand the reasons for this, and try to overcome them."
Following are excerpts of the interview: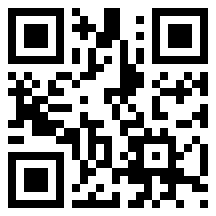 Some weeks back I was sent, by a friend in England, a book entitled 'The Language of Empire: Abu Ghraib and the American Media'. It was by someone called Lila Rajiva, but doubtless that was not the only reason to assume it would interest me.
I took some time to start on the book but, once I did so, it had to be finished. Published in 2005, it is a graphic and convincing account of the manner in which the Americans ignored all moral restraint in the war against terrorism they were engaged in.
That part was convincing, and simply fleshed out what one knows anyway, that countries in pursuing their own interests will stop at nothing. What was more startling was the suggestion that the wholesale prevalence of this absolutist mindset also represented a takeover of the ruling political dispensation by a culture of chicanery that strikes at the heart of supposedly predominant American values.
At the core of this transformation is the corporate supremacy represented most obviously by Rumsfeld and Cheney, and the takeover of much supposedly military activity by private contractors and special agents, who move with seamless dexterity from one world to another. Exemplifying this, and indicative of what C S Lewis would have described as a Hideous Strength which finds its own partisans dispensable, is the strange story of Nicholas Berg, the shadowy contractor whose beheading served to deflect the story of torture at Abu Ghraib, and in some minds excuse the institutionalized torture that was taking place there.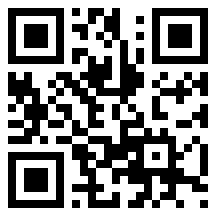 The last couple of weeks have seen very positive measures by government with regard to accountability. While the decision to go ahead with Provincial Councils in the North was a clear mark of government's adherents to commitments it had made, even more significant was the indictment of those who are suspected of responsibility for the killing of students in Trincomalee way back in 2006.
This was followed last week by indictments in connection with the killing of a British national in Tangalle in 2011. And soon afterwards the President ordered the establishment of a Commission to look into disappearances that had taken place during the conflict.
Unfortunately the general perception about these is that government had given in to pressures, and in particular that it feels obliged to cater to international sensibilities in the context of our hosting of the Commonwealth Heads of Government Meeting. Even more unfortunately, many actions taken by government give the impression that it does not really want to do what is right, but has to be forced into action.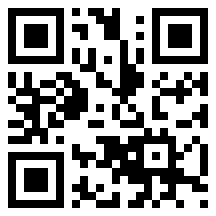 Reconciliation and the role of India
Presentation by Prof Rajiva Wijesinha, MP
At the Observatory Research Foundation
Delhi, December 13th 2013
I must admit to being deeply worried about the current state of relations between India and Sri Lanka. I contrast this with the excellent situation that obtained in 2009, when India was the chief component of the protective barrier against efforts to stop us eradicating terrorism from our shores. One might have thought that this was a goal the whole world would have supported, but sadly this is not an ideal world and countries will naturally put their own self interest first. Fortunately, not only did India's interests coincide with our own at that stage, but given the terrible toll terrorism funded by external sources was taking on both our countries, I think it is also true to say that we worked in accordance with the highest moral perspectives.
But the aim we shared then, of eradicating terrorism on our shores, went hand in hand with another commitment, which was the promotion of pluralism in Sri Lanka. This again is a moral goal, but it also has a practical dimension, in that the full incorporation of the Tamil people in the body politic in Sri Lanka would have reduced the potential for future terrorism.
Sadly Sri Lanka has not pursued the Reconciliation process with the commitment it requires. Given its urgency I believe we should try to understand the reasons for this, and try to overcome them. In this process India has a significant role to play.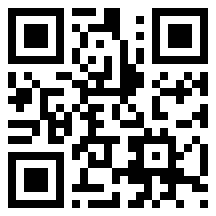 As pressures mount in Geneva, my bemusement increases at our failure to answer systematically the many charges made against us. I had long pointed out that the criticisms made were by and large untenable, but there were certain incidents which required to be investigated further. This view, based on close observation from the vantage point of the Peace Secretariat where I had set in place mechanisms to monitor allegations and check on them, was confirmed by the LLRC Report. That highlighted the need to check on the treatment of surrendees while affirming that indiscriminate attacks on civilians etc were absurd and tendentious charges.
To dismiss those charges however requires logical argument based on evidence. This approach is sometimes not acceptable, as I realized when I was roundly attacked for having declared way back in June 2009 that there had been civilian casualties. The then Attorney General asked me why I had said this, to which my answer was that it was true. I could however understand his assertion that people would try to make use of my answer, and I sympathize with those who feel they might succumb to leading questions and therefore stay silent. But the way of dealing with such matters is to point out the nonsensical nature of such stratagems – as I did with Stephen Sackur on 'Hard Talk' when he asked whether I was admitting there were civilian casualties – rather than hiding one's head in the sand, ostrich-like, and pretending one knew nothing, or even worse, denying reality.
Unfortunately, given that we have so many ostriches in the country, blank denials are thought preferable to logical argument. Thus we seem internationally to have lost the battle with regard to the number of casualties, which has reached the inflated figure now, sanctified by the blessed Darusman, of at least 40,000. These are claimed to be civilians who were killed in indiscriminate firing.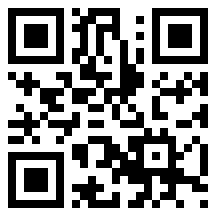 The meeting in Sri Lanka in November 2013 of the Commonwealth Heads of Government provides a great opportunity for our government. This can be summed up in one word, Engagement, which Sri Lanka has not been very good at over the last few years.
The principles of engagement, which we need to understand, are very simple. First, we need to listen carefully to what others say. Second, we need to put our own perspectives and practices clearly and systematically. Thirdly, we need to search for common ground between us and our interlocutors, and work towards strengthening those commonalities and developing understanding of how mutual appreciation could be strengthened. Fourthly we need to work out where there are differences, and point out where these are because of inadequate understanding of our situation. Finally, where there are differences based on perspectives, we need to explain our own position clearly, and indicate why changes on our part would not be beneficial to the Sri Lankan people. However – and this is a vital caveat to this last aspect – we must try to understand different positions, and listen to arguments supporting them, and if necessary adjust our own positions if those arguments are clear and convincing.
About each of these, there have been great difficulties in recent years. We do not listen carefully, and we tend to put everyone who criticizes us in the same basket. We then play to local galleries by criticizing them and, since the sincere are generally nicer than those who have a subtle agenda, we are more critical of the decent. This has made us lose credibility amongst those who, even if they have different approaches in some respects, are basically our good friends. The manner in which India is often treated in our media, and even by some in authority, is a shocking example of this absurdity. Read the rest of this entry »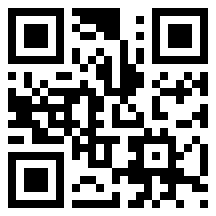 At the recent discussion held at the Marga Institute on accountability and reconciliation, I was confronted with an accusation I found interesting, and not entirely groundless. One of the brighter individuals earlier involved in advocacy NGO work suggested that my explanations for some responses of government were similar to what was claimed in mitigation by those who refused to criticize the LTTE when it was intransigent in discussion and continued to engage in terrorist activity.
I think there are differences, not least because I have drawn attention to governmental lapses in various areas, while also arguing that, while one should understand why government hesitates to move forward on issues that would contribute to reconciliation, one should nevertheless point out the need to move. As a distinguished Indian diplomat put it when talking about his government's support for terrorist groups in the eighties, one can understand why this was forthcoming, but that does not justify it. That is why I will continue to point out the need for government to develop better mechanisms of consultation of the people in the North, as well as sensitivity to their concerns.
But it is true that I can understand why government feels so diffident, and that is why I believe it is necessary for those who are contributing to the insecurity government feels to also mend their ways. The apologists for the LTTE would point out how Tamils had suffered in the past not only because of majoritarian political decisions but also because of waves of violence that government had unleashed, or at least not actively discouraged. Their argument was that one had to indulge the LTTE because of the distrust they felt.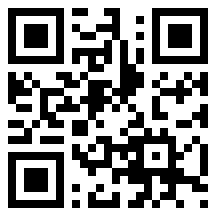 Politics certainly makes strange bedfellows, as exemplified recently by the allegation made by Shenali Waduge against Dayan Jayatilleke. I see Shenali Waduge as an aggressive writer, a description I am sure she would relish. Yet the charge she levels against Dayan is precisely that which was made a few weeks back by Tissa Jayatilaka, whose agenda now seems to be wholly that of the Americans whose Fulbright Commission he now heads.
Shenali's criticism of Dayan occurs in the midst of a massive diatribe against G L Peiris, with which I must confess I have some sympathy. Yet I think Shenali has missed the point, because she thinks GL has a perspective which is opposed to her own, whereas the reality is that GL has no perspectives at all. Dayan on the contrary does, but Shenali is totally wrong to say that the 2009 vote in our favour in Geneva was because Dayan 'secretly inserted a clause stating Sri Lanka would implement the 13th amendment'. This is of a piece with Tissa Jayatilaka's claim that the victory in 2009 was a disaster because the draft contained pledges which have now come back to haunt us.