You are currently browsing the tag archive for the 'legislation' tag.
The courts and other bodies described above function in order to take decisions according to the law. To advise them about such decisions, or rather to present arguments on behalf of those seeking decisions, there are professional legal practitioners known as lawyers. Lawyers can represent citizens on both sides of a civil dispute. They can also represent citizens against the government in matters of criminal or constitutional law. They may also appear before arbitration bodies and other tribunals. In addition, lawyers assist in the preparation of legal documents, including contracts, property transfers and wills. In theory, such arrangements between parties do not require lawyers. But it is advisable to make use of their expertise to ensure that all legal formalities are observed. This should prevent future legal disputes, though as we know such precautions may not always be successful.
In Sri Lanka we also run the risk of lawyers not always performing their tasks with efficiency and / or honesty. We do not have effective systems of regulation with regard to legal practitioners. I have suggested to the new Minister of Justice that he consider some of the points made by Nagananda Kodituwakku, one of the best public interest lawyers we have. But sadly I have not yet had a response, and I fear that we will not, despite the commitment of the government to reform, deal with what is a major problem for citizens, namely the fact that they cannot always rely on lawyers.
Mr Kodituwakku notes that 'at present there is no authority to regulate the legal profession in this country, leading to a lot of abuses and victimization of innocent litigants. In leading democracies like in the UK, there is a mechanism in place to protect the citizens from unscrupulous lawyers. It is noted that in the UK a large number of lawyers found guilty for various abuses by the Regulatory Authority are being either disenrolled, suspended or imposed (with) compensation orders. 
The Regulatory Authority for lawyers in the UK is empowered with wide powers, which include searching premises, seizing of records, sealing of offices and prosecuting all unscrupulous lawyers against whom prima facie cases are established.'
It would be useful then in Sri Lanka too to protect the citizen and to instill discipline in the profession by establishing through a law a similar body with wide ranging powers. Amongst the provisions that should be introduced to safeguard the public, he suggests the following – Read the rest of this entry »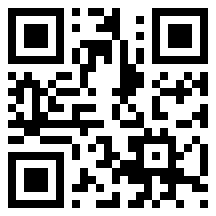 Last week saw yet another example of the slow erosion of systems that makes justice so alien a concept for our people. In Parliament we received yet another Bill cointaining amendments to a previous Bill.  It will be taken up only later, so I was not surprised that the original Bill was not available, since anyone interested could look it up in the interim in the Parliament Library. But once again I found that the notes at the side of the document, which are supposed to sum up the content of each clause, simply noted that the clauses were amendments to previous clauses.
The summing up, I should note, had been included at the beginning of the Bill. This does not happen always, so one should be thankful that this time at least anyone looking at the Bill could find out at a glance what was happening where. But I fail to understand why a custom designed for convenience, to allow anyone looking at the Bill to see immediately the impact of each clause, is now ignored. The only place where it still prevails is in the last two clauses of the Bill, where a note on the side tells us exactly what is in the Bill itself. One notable piece of information thus highlighted is that, where versions of the Bill in different languages are different, the Sinhala text shall prevail.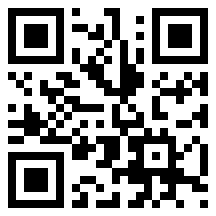 In addition to discussion of the role of oversight committees of Parliament in reducing corruption, two other important issues were raised at the Transparency International consultation with Parliamentarians, where structural reforms are required if corruption is to be reduced. One is an area in which the system we have increases the temptation, or perhaps even the need, to be corrupt.
This is our current electoral system, where those seeking election to Parliament, and indeed to any political body, have to campaign over a vast area, and combat members of their own party as well as the opposition. The obvious solution is to change the electoral system, but another method proposed was to have strict caps on election expenses, with funds provided by the state. I am not sure this will work, given the many ways in which money can be spent with no direct connection to the candidate, which indeed might increase corruption. But I was happy that the issue had been considered, and some sort of remedy thought essential.
The other structural problem we have is the vast size of the Cabinet. There may be no direct link between the plethora of Ministerial positions and corruption, but it certainly makes financial controls more difficult. In addition to the natural desire of any Minister to make a mark, which requires spending money, the number of Ministers means that Parliament cannot properly exercise financial controls over the Executive, since it is holders of Executive office who dominate Parliament and all its committees. Read the rest of this entry »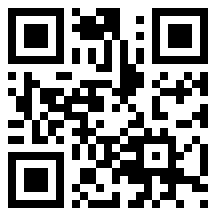 After many months of thinking Prof G L Pieris was leading the President down the garden path, I was pleased recently to find that he had lived up to his intellectual reputation and given some reasonably sound advice. This was with regard to the effort to amend the 13th Amendment, as to which initially there were four areas of apparent concern.
When the Cabinet was finally given some amendments to consider however, there was only one proposal for change. This was after G L had been asked for advice, and it looks like he had very sensibly said there was no point in worrying about land and police issues. Given that National Policy on all issues remains with the central government, and given the practices that have been instituted since the days in which the 13th Amendment was passed, there is no doubt that government will continue to be in charge of these areas. Implementing national policy through regional agencies, whether elected or appointed, will of course continue, and I can only hope that government moves swiftly towards making sure this happens through small units which can actually relate readily to the people.
After the recent fiasco over the delay in providing Members of Parliament with bills they were supposed to discuss and vote on, I engaged in some study of practice here and in other countries, and also referred to relevant authorities. What became clear is that Sri Lanka has in essence taken away from Parliament its power over legislation, and the neglect the Speaker diagnosed in Parliamentary officials, claiming that he would have taken firm action if he had the power to do so, is not seen by them as neglect. They see Parliamentarians simply as lobby fodder, fulfilling their functions simply by speaking and voting for or against a Bill, with no responsibilities to actually ensure that Parliament produces fit and proper legislation.
I say this because a former Secretary General of Parliament has written a book which is supposed to set out the functions of Parliament, in which the chapter on making laws completely omits the role of Parliamentarians. Indeed she even claims that Bills are usually given to Parliamentarians after what is termed the First Reading – when they are placed before Parliament. She has obviously not understood that the First Reading takes place precisely when Parliamentarians have the Bill placed before them, and to see that as a sought of afterthought is a complete denigration of the Legislature as it is constituted, by Representatives of the People.
The book in question is handed out as a sort of bible to new Parliamentarians, but I suspect no official in Parliament has actually studied it and set it against what goes on in other Parliaments. Perhaps no one there now has either the capacity or the inclination to engage in such studies, given the contumely with which J R Jayewardene treated Parliament and Parliamentarians when he imposed the current Constitution on the country, and also its several amendments, which subverted any possible principles the Constitution may have contained.
I wrote last week about Parliamentary Consultative Committees and the role they should play with regard to legislation. But there is more that they should do, in helping the Executive develop policies and monitor their implementation.
The hopelessness however of expecting them to fulfil these tasks came home to me when, the morning after I got back, I received notice of a meeting of the Consultative Committee on Education, and was rung up also by the Secretary to the Committee Office, urging me to attend. It is possible she does this for all members, but I doubt it, because she mentioned again that no one else on the Committee had commented on the proposals for Education Reform that have been discussed in a Special Parliamentary Committee for over two years now.
They had not commented a few months back when a penultimate draft had been circulated, and they have not commented now, when a final draft has been sent out to all of us for comment. I will continue to hope, as I think she does, that something from someone else will come in before the 15th of January, which is the deadline, but I doubt it.
One of the problems is the manner in which the Committees are constituted. The copy of the Standing Orders distributed to MPs when Parliament was convened in 2010 was printed in 1993, and notes that Committees should have not more than 12 members. This has now been changed and all Committees now have 21 members. The Standing Orders I have say that 'No Member shall serve in more than one Consultative Committee unless the Selection Committee decides to the contrary', but either the Selection Committee has made several decisions to the contrary or else the Standing Order has been changed. I am supposed to serve on 7 Consultative Committees, including the Committee on Civil Aviation, about which I have no ideas at all.
I don't think the Selection Committee has been at all serious in constituting Consultative Committees, but in mitigation I should add that it would be impossible for the Committee to be serious about this job, given that it has to allocate 21 members to each of 60 odd Committees. What would be much more sensible is to ask MPs to apply to Ministers for membership of their Committees, and for Ministers to propose a small Committee of the truly committed who could meet on a regular basis to discuss issues in an informed manner. For meaningful discussion the Committee should have not more than ten members. Read the rest of this entry »
I referred earlier to the need to strengthen Committees of Parliament so that they can provide better inputs into legislation, but recent experience indicates that there is much more that should be done to ensure better legislation for the country. I have realized now that we are perhaps the weakest country with regard to formal procedures, amongst those that can claim to have strong democratic traditions. This may well lead to the erosion of democracy that we simplistically diagnose in terms of people, without due attention to the processes that are so vital for democracy.
This danger is obvious if we consider the current common belief that problems with regard to the Chief Justice arose when the initial Supreme Court judgment on the Divineguma Bill was delivered. When the Parliamentary Group met that day, I suggested that this judgment, following on several previous bills of great importance having failed to get through Parliament in the previous two years, indicated that we needed to be more careful about legislation.
This suggestion was repudiated, on the grounds that the Supreme Court was biased, and even the Attorney General under whose aegis the Bill had been drawn up had found, being now on the Supreme Court, that it needed amendment. Given the different areas of responsibility in the Attorney General's Department, this did not strike me as evidence of inconsistency, and I am happy to say that now Members of the Cabinet have declared that the Supreme Court had suggested some sensible amendments that government should have introduced from the start.
I believe this vindicates my position, that government has been far too careless about legislation recently. This is not always because of haste, given that indeed one crucial measure has had to be dropped for the moment because of delays at the Legal Draughtsman's Department. I refer to the attempt of the Ministry of Higher Education to encourage private and non-profit tertiary education, something this country urgently needs if our youngsters are to benefit from the economic opportunities our infrastructural development programmes have created. Read the rest of this entry »