You are currently browsing the tag archive for the 'law enforcement' tag.
Paper presented by Prof Rajiva Wijesinha
Adviser on Reconciliation to HE the President of Sri Lanka
At an international conference on
India's North-east and Asiatic South-east: Beyond Borders
Organized by the Centre for Research in Rural and Industrial Development
At the North East University, Shillong, on June 6th and 7th 2014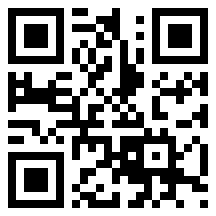 A major problem former colonies faced when gaining independence was that of identity. When composed of populations that differed from each other in various particulars, the question arose as to whether constituting a single country was justified. The problem was exacerbated by the two Western impositions after the Second World War that had done much to shape attitudes subsequently in an immensely destructive fashion. The first was the creation of a Jewish state in Palestine which institutionalized nationalisms based on identity rather than geography. Even more destructive as far as South Asia was concerned was the partition of British India, which popularized the idea that a country had to be based on homogeneity. This contributed to the othering of what was not homogeneous.
Obviously I do not mean to say that all was sweetness and light before that, for we are only too aware of conflicts based on identity through the centuries. But the idea that a country belonged to those of a particular identity, ethnic or religious or linguistic, was I believe damagingly entrenched by the Western redrawing of boundaries in areas that had not gone through the contortions that Europe had in developing the concept of the nation state. And, even more worryingly, the dominant force in the world at the time these divisive concepts became entrenched was the United States, which prided itself on being a melting pot, where different identities were subsumed in the great American dream.
This, combined with British notions of democracy, which gave supremacy to an elected Parliament, contributed I believe to the majoritarianism that has bedeviled South Asia since independence. So in both India and Sri Lanka we had efforts to impose the language of the majority on everyone else, though fortunately for you in India, this was resisted and, as far as the major languages of the country were concerned, you developed a more sensible policy.