You are currently browsing the tag archive for the 'land' tag.
I was delighted to see last week that 'The government is now planning to extend the "Amity Schools" concept, commencing from "Year One". This is presented 'as another gigantic medium to a long-term move in supporting national reconciliation amongst communities' whatever that convoluted justification might mean.
It is also splendidly ironic, since the concept of Amity Schools was killed by Ranil Wickremesinghe when his government replaced Chandrika Kumaratunga's at the end of 2001. Amity Schools had been the term used in the concept paper I had prepared for Tara de Mel when she accepted my suggestion, in the middle of 2001, to restart English medium on a large scale in government schools.
We had been introduced by Jeevan Thiagarajah at a seminar at the British Council, and when I broached the subject of English medium she told me she planned to start it in two schools the following year, one in Colombo and one in Kandy. She had already started Advanced Level Science in English in some schools.
I welcomed these initiatives but told her that it was not correct to confine English to an elite. She needed to make it more widely available. When she told me there were not enough teachers available, I told her there were enough to start in enough schools to set the ball rolling. Read the rest of this entry »
Recently, at a Consultative Committee in Parliament, one of my colleagues remarked that there was no need of any opposition given my own contribution. I had been critical but what my colleague, from the Gampaha District, failed to understand was that I had criticized neither policies nor action. What I had been objecting to was a failure of action, and had the gentleman understood how Parliaments should be conducted, he would have realized that I was actually trying to help. Surely it should be the business of politicians supportive of the government to promote action in accordance with productive policies, not to sit back complacently when there is no progress.
The incident occurred at the 17th meeting of the Consultative Committee on Education, when I wondered what had happened about a matter I had raised at the previous meeting, held 3 months earlier (meetings are supposed to happen every month, but this Standing Order, like almost all others, is observed in the breach). In May I had brought up the question of opening computer laboratories which had, in at least two cases I knew of, been completed and equipped, but were awaiting a ceremonial opening.
The Minister had claimed on that occasion that such a ceremony was needed so that the people would know who had gifted the laboratory. But when I pointed out that these were not gifts, but built with the people's money, he had granted my point. So, to cite the minute, he 'stated that the Chairman of the Development Committee of the area should be responsible to utilize them and instructed to take immediate action to open them'.
This time it was reported that some laboratories had been opened already, and that many more would soon be opened in the Uva Province. This caused a lot of giggles, but that did not matter so long as the children were now able to use the equipment. But surely it should have struck my colleagues that, even if the priority was to get brownie points from these computers, the sooner they were in use, the better for the politicians too, as well as the children. For obviously the people would know if there were an unnecessary delay – it was parents and teachers who had kept me informed in areas I am familiar with – while there is also a risk of computers deteriorating if not swiftly put into operation. Read the rest of this entry »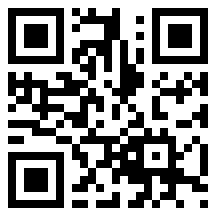 Prof Laksiri Fernando, in responding to my account of discussions about a Senate, has reminded me about publishing the proposals, as I had mentioned, and I will send them in as soon as I am back in Colombo. However, while I do not recall promising to publish my correspondence with Mr Sumanthiran – which is not in fact of any great significance – perhaps it would be useful, given current controversies, to publish the draft he and I prepared about land matters.
What we realized, which is why I proposed that we look at the matter quietly, was that the issue was causing much controversy based on dogma. The TNA insisted that the 13th Amendment conferred land powers on the Provincial Councils, the government relied on the Constitutional provision that land grants were in the power of the President. Mr Sambandan, while insisting that he had no objection to any citizen acquiring land anywhere on his own, went into a lengthy account of government colonization schemes which he said had changed the demography of the East.
I did point out that something similar had happened in the Wanni, where after the conflict we had come across large numbers of Tamils of Indian origin who had been settled there because of various colonization schemes funded by international agencies – including for instance the schemes run by Jon Westborg when he headed Redd Barna, if memory serves me correct. But at the same time I could understand Westborg's motivation, given the appalling attacks on Tamils in the hills orchestrated by members of the Jayewardene government, in both 1977 and 1981 – just as I could understand the need to settle landless peasants in empty areas that had never been occupied by anyone previously.
Join us in calling on His Excellency The President of the Democratic Socialist Republic of Sri Lanka to introduce a Constitutional Amendment to limit the size of the Cabinet to 20, with no more than 20 Cabinet Ministers and no more than 20 other Ministers of Junior Ministerial rank.
You can sign the petition by clicking here.
http://www.change.org/en-GB/petitions/his-excellency-mahinda-rajapaksa-the-president-of-sri-lanka-introduce-constitutional-amendment-limiting-cabinet-to-20-cabinet-ministers
Short link – http://chn.ge/YbSBgY
_____________________________________________________________________________________________________________________
One of the main problems we have had with regard to devolution is the failure of our law makers to draft legislation properly. The 13th Amendment is a case in point, since it is full of confusion about how power should be exercised.
The most obvious example of this is in relation to what is termed the Concurrent List, where the Constitution says that, where there is conflict, the decision of the Central Government will prevail. This is not concurrence. When this is pointed out, the response is that the clause was taken from the Indian Constitution.
In India that provision did not matter much, since the States had had governments before the Centre did. State governments therefore had experience in passing legislation, and the Central government would not counter such legislation, unless there were potentially destructive consequences.
In Sri Lanka however, Provincial Councils were new, and Jayewardene compounded the problem by choosing good fighters to head the lists for the elections that were held. This was understandable, given the violence in the country at the time, but it put paid to constructive development in the Provinces, except in Wayamba, where the toughie chosen also happened to be an able and imaginative administrator. Read the rest of this entry »
The National Action Plan for the Protection and Promotion of Human Rights 2011 – 2016 ( sinhala & tamil) as well as the full series of  Sri Lanka Rights Watch are available at the Peace & Reconciliation Website.
Daily News 5 Nov 2012 – http://www.dailynews.lk/2012/11/05/fea02.asp
I finally received the Minutes of the meeting on Land Issues of the Human Rights Action Plan Task Force which was held last month. They were worth waiting for, for the representative of the Law Faculty, together with the Consultant who had finalized the Plan, had done a thorough job in identifying the issues, and the action needed.
Land, as has been previously noted, is perhaps the single most pressing issue in the North, and the East, and it has accordingly been highlighted too in the Action Plan for the LLRC recommendations. Fortunately, after far too long a delay, we seem now to have begun to move, and I received also a copy of a letter sent by the Secretary to the Ministry of Lands urging action, in accordance with the regulations.
Unfortunately there is still some confusion about which instructions are valid. In addition to uncertainty about how to proceed with regard to some of last year's circulars, given the court cases that have still not been settled, the letter does not make clear whether the Gazette Notification of October 1989, which forbade redistribution of lands vacated because of conflict, is still valid. I was told this was not the case, but given the worries expressed by the Divisional Secretary who had brought it to my notice, I think it is necessary to spell things out in detail.
Being precise can help also with showing why there is uncertainty. For instance, with regard to Sampoor, which does not seem a major problem though much is being made of it, confusion has arisen because land is being acquired for two purposes. One is for a High Security Zone, the other is for economic development.
Land continues to be perhaps the single most problematic issue at Divisional Secretariat Reconciliation meetings. This is understandable given the complexity of the difficulties, and the number of people affected. That is why the issue is given prominence in the National Human Rights Action Plan, and why the Action Plan on implementation of the recommendations of the Lessons Learnt and Reconciliation Commission virtually gives it priority.
The Task Force for expediting implementation of the Human Rights Action Plan accordingly had a consultation a couple of weeks back with the participation of all governmental agencies involved. We also had support from the University of Colombo Law Faculty, since I have found the University Human Rights Centre has taken a number of positive initiatives to develop Human Rights awareness and best practices in various areas.
The Consultant who helped to finalize the Action Plan, and who had provided invaluable support at a meeting I had a couple of months back with the energetic Secretary to the Ministry of Lands, also participated. I am awaiting the Minutes they were asked to prepare to go deeper into the issues discussed, but I fear that delay seems endemic even in the most committed, and it is perhaps because I have little else to do that I expect everyone to take action immediately as I try to do.
Meanwhile a bright young Divisional Secretary pointed out another hindrance to settlement of problems that I had not been aware of, and which had not been mentioned in our previous discussions. This arose from the complaints of farmers in his area that they could not cultivate their lands with confidence, since there was no certainty about where boundaries lay. They pointed out that the claims of others might be put forward once they had done the groundwork for cultivation.
I was surprised that Land Officers and the administration in general had not moved swiftly to clarify issues, but the Secretary told me that there was a Gazette Notification of 1989 that precluded reallocation of lands that had been abandoned because of the conflict by those working on them previously. This obviously made sense at the time, since many people had been driven away through no fault of their own, and could not reasonably be expected to return since there was continuing threat of conflict.
The largest number of Action Points in the plan prepared to take forward the recommendations of the Lessons Learnt and Reconciliation Commission relate to land issues. This is understandable for confusion about land is the largest single cause of uncertainty and hence anxiety in the North.
As I have noted in other contexts, there are four distinct problems, namely
Different claims for the same land based on initial ownership and also on long term occupation
Loss of title deeds
Title deeds never having been given, because land usage was based on permits that could be renewed – but where the problems at a) and b) above prevented claims based on continuous usage
Acquisitions by the state for either security purposes or development
All these problems can be resolved easily, if there is sufficient will and recognition that due process must be followed. With regard to the first problem, the present legal position with regard to prescription needs to be changed, since clearly it would be unfair to deprive people of land they had owned if they had vacated it because they had been forced to, or had left because of threats to their security. At the same time those in long term occupation cannot be simply thrown out because of the earlier claim based on ownership, they should be provided with some form of compensation. This could necessitate acquisition by the State, but all such acquisitions should follow due process with proper compensation.
With regard to the second and third problems, mechanisms to establish ownership, or long term usage, are needed, which was what was planned through the recent circular. That has been challenged in the Courts largely because of the role given in sorting out problems to the military. I believe the Ministry of Lands has realized that that role was inappropriate, and the circular will be changed, but action has been held up because the matter is now sub judice. Understandably enough those who challenged the circular will not withdraw their cases until they have seen the revised circular, but preparation of that has been delayed.