You are currently browsing the tag archive for the 'Lakshman Kadirgamar' tag.
The cultural programmes I worked on in 2013, with Daniel Ridicki and the Indian High Commission and various universities, went hand in hand with the Divisional Reconciliation Committee meetings that were my main official responsibility during this period. Having been to all the 35 Divisional Secretariats in the North, which I did three times in fact in the less than three years in which I was Adviser on Reconciliation, I had started on the East. Over that year I covered all 45 Secretariats, bemused though by the way new ones had been set up at the drop of a hat, simply to satisfy the sectarian compulsions of particular politicians. And it was clear that there were many problems in the East too, and that government simply had no system in place to listen to the people.
But in September I found that the DIG in charge of the Eastern Province, Pujith Jayasundara, had tried to institutionalize community relationships through what were termed Civil Defence Committees, which were supposed to function in all Grama Niladhari Divisions. This did not always happen, but Pujith, whom I had known for a long time, was
analytical in his approach, and had set up formal mechanisms to ensure action. I knew nothing about all this, but I was by chance in the vicinity when a meeting of their community advisers took place, and was asked to address them.
This obviously went down well, for I was asked to address a larger gathering later in the week. Though my book launch at the Indian High Commission was scheduled for the day before that meeting in the East, I thought I should not refuse. So having come back and got through the launch, I left well before dawn to get to Batticaloa in time for the meeting which was held at the Municipal Hall. This was followed by another meeting next day at Kattankudy.
I took advantage of all this to rationalize the system, which we were able to do when the Secretary to the Ministry of Home Affairs, P B Abeykoon, sent a letter I drafted asking the Divisional Secretaries to revise the manner in which what were termed Civil Defence Committees were constituted. Earlier the Chairman was  supposed to be a leading member of the community, but such people, however worthy, had no official position. They could therefore be ignored by those with formal authority. Though in some cases they commanded respect, this was not always the case. Though the Grama Niladhari was supposed to act as Secretary of the Committee, this did not always happen, and there were no mechanisms for follow up.
The Secretary's letter instructed that the Grama Niladhari chair the meeting, with the police acting as secretaries to the committees. This was not done everywhere but, where instructions were followed, there were better results in terms of people actually feeling they had an opportunity to be heard by those in decision making positions. Unfortunately our administrative system had not enjoined clear follow up mechanisms, as I found when I happened to visit the Nittambuwa Police Station when my car broke down near there on a journey the following year. I found a very intelligent and committed OIC, who was happy to talk to me at length about what he was doing. He had ensured that there were well maintained files for each GN Division, but he had not been able to break through the system and take advantage of the other government officials who were allocated to specific GN Divisions. These were the Economic Development Officers and the Samurdhi or Divineguma Officers, both working for Basil Rajapasa's Ministry, but without clear instructions as to how they were to coordinate with other government departments. Read the rest of this entry »
Undoubtedly the most bizarre of the characters who influenced the President in the period after the election of 2010 was Sajin Vas Gunawardena. He was not a relation, and he did not have the professional or academic credentials of the other characters discussed here. Indeed he had hardly any qualifications but, ever since Mahinda Rajapaksa became President, he occupied positions of trust and responsibility.
It was claimed that the reason for the confidence the President reposed in him was because, while a clerk in the Middle East, he had helped the President with the technology during a presentation that might otherwise have been a disaster. But it is also likely that, after they thus became acquainted, he was able to serve the President in a variety of ways that commanded his affection and his confidence.
The first escapade in which he was involved under a Rajapaksa Presidency was the setting up of a budget airline. Called Mihin Lanka, in honour of Mahinda, it rapidly lost a lot of money, though Sajin himself became very wealthy during his tenure in office. Before long Mihin Lanka was handed over to Sri Lankan Airlines to be managed, and the losses of both together – the Board of the latter chaired by the President's brother-in-law Nishantha Wickremesinghe – continued a drain on public funds for many years.
I first came across Sajin when I was appointed to head the Peace Secretariat, and was told that he was the point of liaison between the Secretariat and the President's Office. In fact he had no interest in or understanding of our work, and I liaised mainly through the President's Secretary Lalith Weeratunge, though in those days I generally had immediate access to the President if this was needed.
I met Sajin early on in my tenure of office, and then hardly ever again, though he came I believe to the opening of the new office which had been built for us in the premises of the Bandaranaike Memorial International Conference Hall. When we were deciding on the allocation of rooms in that office, my Director of Administration suggested we keep a room there for the use of Sajin. This seemed to me unnecessary, particularly as the room he suggested was the second best in the building. I thought it should go to my Deputy, a retired Tamil ambassador named Poolokasingham, whose stature I thought needed to be established. I told the Director that, since Sajin had not come to the office for a long time, all we needed to do if in fact he wanted a room was to set aside one of the smaller rooms at the end of the main corridor. I heard nothing more after that about that particular suggestion, and I think the Director was secretly relieved, though he had thought it was his duty to keep Sajin happy and thus prevent any recriminations against the Secretariat in general, and me in particular. Whether this contributed to his later animosity against me I do not know, but the experience of our High Commissioner in London, Chris Nonis, indicated that Sajin wanted his importance to be recognized, and resented anyone else who had a direct link to the President.
But way back in 2007, Sajin was more interested in his own political career, and during the next couple of years he was elected to the Southern Province Provincial Council. Then, in 2010, he got nomination for the Galle district for the Parliamentary election, and did reasonably well. In Parliament he was one of the young MPs in the group around Namal Rajapaksa but initially he had no executive responsibilities.
All that changed with the realization that the Ministry of External Affairs was in a mess, and he was appointed to be its Monitoring Member of Parliament. That was the only serious Monitoring MP position, and one heard hardly anything of the few others who had been appointed, until that is Duminda Silva, attached to the Ministry of Defence, was involved in the death of Bharatha Premachandra, another SLFP politician from the Colombo district.
Perhaps the saddest influence on President Rajapaksa was his Foreign Minister, G L Peiris. There were two main reasons for this influence. One, commonly known, was the hold he had on the President's eldest son, Namal, who had been elected to Parliament in 2010 and who saw himself as his father's successor – a prospect made possible when, soon after that Parliament was elected, after a few crossovers from the opposition made a two thirds majority possible, the Constitution was changed to remove term limits with regard to the Presidency.
In principle this made sense, since otherwise the lame duck syndrome would have set in almost immediately. There would then have been internecine warfare between Basil, who had previously assumed he would succeed, and the old guard of the Sri Lanka Freedom Party. This was inevitable given Basil's political history, even though they had a healthy regard for Mahinda Rajapaksa, who had remained faithful to the party during the dark days when President Jayawardene was using all the powers of government to split and destroy it, and also when he was treated with disfavor, despite his seniority, by President Chandrika Kumaratunga.
The latter had left the SLFP because of disagreements with her mother over the succession. When she felt sidelined in favour of her more right wing brother Anura, she set up her own left wing group together with her husband. Basil however, in the darkest days for the SLFP, had actually joined Jayewardene's UNP. His elder brother indeed did not entirely trust him, but found him a hard worker and a capable strategist, and hardly ever spoke ill of him to others.
With Namal the situation was very different. The intensity of his dislike and perhaps nervousness with regard to Basil became clear when he attempted to get a group of young Members of Parliament to send a petition to the President requesting that GL be appointed Prime Minister. That post was held by a senior and very old member of the SLFP, D M Jayaratne, who seemed at death's door a year or two after he was appointed. This led to the memorable quip by the President that he was the only senior member of the government who was praying for the man to live, whereas his colleagues were all dashing coconuts (a formula to invoke both blessings and curses) for his death. Members of the opposition indeed claimed, when the Prime Minister was in the United States for treatment it was doubted would be successful, that there had been seven aspirants for his post.
The most junior of these, but also closest to the President, were Basil and GL. Though the application of the latter seemed preposterous, Namal's effort to dragoon support for him made it clear that his ambitions were not without hope of success.
His influence with Namal lay in the fact that he had coached him for his Bar Exams. The boy had been sent to university in England, but had dropped out. Though incapacity was alleged, it was more likely that he had been unable to resist returning to Sri Lanka when his father was elected President, and working towards a political career. His father, who had been mentored in his youth – having been elected to Parliament at the tender age of 24 in 1970 – by the then Secretary General of Parliament, one of the few from his home District of Hambantota to have received a good education in the days before the Second World War, had been encouraged to enter Law College and qualify as a barrister. He pushed his son into the same course, and the boy passed out before the 2010 General Election, albeit to claims that special arrangements had been made for him to take the examination. Read the rest of this entry »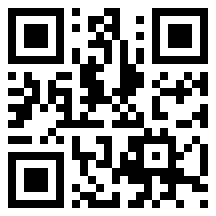 I write this in Shillong, capital of the state of Meghalaya, while attending a Conference on 'India's North-East and Asiatic South-East: Beyond Borders'. It has been arranged by the Centre for Research in Rural and Industrial Development, which has an impressive array of full-time staff as well as Consultants. One of them, a retired Colonel who had worked for many years in the North-East when it was a hotbed of insurgency, delivered a fascinating paper on the subject. In addition to his many ideas for improving the situation, I was fascinated by the interchanges between him and academics from the area, who deplored his use of the term 'misled brothers' to describe the former insurgents. They thought it patronizing, whereas the Colonel had thought it a less divisive way of describing those who had previously taken up arms against the State.
Regardless of the merits of the case, what was illuminating was the manner in which such debates took place. CRRID is supported by the Indian Ministry of External Affairs, but the participants represented different views, and even the personnel from CRRID, including several former MEA dignitaries, made no bones about what they thought could be done better by the Indian government. This should be normal practice, but sadly it is unthinkable in Sri Lanka. I was reminded then of the absence of Tamil politicians when the Lakshman Kadirgamar Institute finally got off the ground, with a Seminar on Reconciliation. Not one of them had been asked to present their views, and consequently they did not attend.
In passing I should note that that prompted the workshop which the Consortium of Humanitarian Agencies arranged, at which we had a wide range of views. The proceedings culminated in a decision, suggested by Javid Yusuf, to formulate a National Reconciliation Policy, which soon got underway in the office I then had, as the President's Adviser on Reconciliation. This was discussed with a wide range of stakeholders, politicians and religious leaders and media personnel, at gatherings kindly arranged by solid supporters of Sri Lanka as well as Reconciliation, the Japanese Ambassador and the Papal Nuncio. After finalization the Draft Policy was sent to the President, where it got lost.
The relationship between the two themes I have been looking at in this series came home to me vividly when I read an article by my old friend Tissa Jayatilaka about the current situation. He too was once a leading member of the Liberal Party, though he left the Party even earlier than Dr Saravanamuttu, when he thought the party was being led, as he memorably put it, by its 'Light Brigade'. He was referring I believe to the decision to work with President Premadasa, though in fact that was principally the decision of our Founder Chanaka Amaratunga.
Before that Tissa had been fully on board with the general ideas of the Party, so it was surprising to find him now praising the diplomatic failures of the Jayewardene government, which led up to the Indian intervention of 1987. He seems to have forgotten the manner in which the Indians ensured that the then Human Rights Committee in Geneva expressed itself forcefully against Sri Lanka. They were helped in this by Jayewardene's support of Margaret Thatcher during the Falklands War, which he assumed would set the seal on his position in the Western Alliance, the then equivalent of the Coalition of the Willing that has decimated Iraq.
The Americans, sensibly enough, did not however back us to the hilt. I am told that, when Jayewardene asked whether that they would stand with us against India, the then special envoy – I have the name Richard Boucher in my head, but I am not sure that he was prominent then – sidestepped the question and said that he advised us to maintain good relations with India.
I was privileged last week to attend a Conference at the Osmania University Centre for Indian Ocean Studies on 'Indo-Sri Lankan Relations: Strengthening SAARC'. The Bandaranaike Centre for International Studies had nominated me, along with scholars from Colombo University and the Kotelawala Defence University, as well as an army officer with diplomatic experience, who delivered an excellent paper on Security Concerns, and dealt ably with questions that arose.
I was pleased to attend, for I have always believed that one of the keys to good relations with India is interaction with its lively academics. Last year, the then Deputy High Commissioner in Chennai, a Tamil diplomat who had very good connections with the media and the intellectual community there, arranged a series of meetings for me, during which my interlocutors indicated I was the first person to have discussed such issues in depth.
In turn I found them balanced and willing to listen, and the concerns they raised were understandable. It was more our fault than theirs that we had not engaged in disseminating information about the conflict and its aftermath, and indeed I found that responses I had prepared to the Darusman Report, which had been sent to Delhi, had not found their way down to Chennai.
I have long known, having made several presentations in the course of the last few years at the Jawaharlal Nehru University, of the keen and generally positive approach of Indian academics to Sri Lanka, but I was astonished in Hyderabad last week at the range of scholars who participated. I was fortunate to chair a session in which some young students presented very clear and scholarly papers, including two bright young ladies from JNU who spoke about the Diaspora and, with slightly different emphases, noted the disjunct between Diaspora aims and the much less aggressive objectives of Tamils in Sri Lanka.
The day after I wrote about the suspicious nature of the attack on Dr Fox, I found greater reason for worry in the fuel Channel 4 was adding to the fire. Jon Snow had tweeted 'Amid morass of Fox/Werrity: the Sri Lankan aspect builds'. He claimed too that 'we shall have more today from the same high up SL source'. The other principal suspect as to undue influence of the Tiger rump on British media, Jonathan Miller, said tweeted 'Sri Lankan sources tell C4 news Werritty discussed arms deals in Colombo'.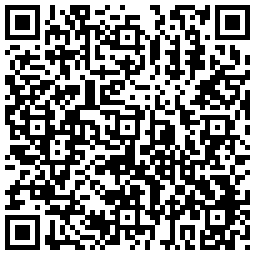 Needless to say Channel 4 itself got in on the act with 'Channel 4 sources say Adam Werritty's many Sri Lankan visits were connected with arms deals. Jonathan Miller reports'. Needless to say this was taken up, for instance by a Sinthu Vijayakumar who 'Commend CH4's continuing coverage on SL – Liam Fox friend accused over Sri Lanka 'arms deal'. The comparatively civilized but nevertheless anti Sri Lankan MP Mike Gapes had noted a question 'to get PM assurance Fox and Werrity did not benefit financially from Sri Lanka Development Trust'.
The next day however all this seemed to have died down, perhaps because Snow did not get what he wanted from his 'high up' Sri Lanka source. We did see a picture in the 'Independent' of Ravi Karunanayake, described as a diplomat, with Fox and Werrity, and I would presume that had been provided by Ravi himself, since I would be surprised if the 'Independent' kept a bank of pictures of him with the several politicians he has been photographed with over the years. But by and large the press seemed to have moved to other matters with regard to Liam Fox, and Sri Lanka did not loom large as Channel 4 had predicted the day before. That does not mean they will abandon their Fox Hunt, and I am sure the Sri Lankan connection will be recycled again before long.