You are currently browsing the tag archive for the 'Kurunegala' tag.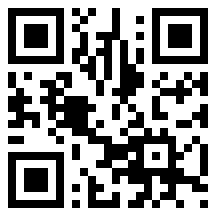 At two recent meetings of Reconciliation Committees in the Eastern Province, the question of tuition came up. In one place I was asked to suggest to the President that tuition on Sundays be banned, because it took away from religious education. In the other I was told that students – from Kantale – had to travel to Kurunegala or Anuradhapura to have any hope of passing their Advanced Levels, because the quality of Advanced Level teaching was so bad.
Soon after that I was told, in Colombo, that even in S. Thomas' sports meets had to be held in school hours, otherwise students would not be present since they thought tuition classes more important. The idea that, even in a fee levying school, extra classes for which payment must be made are mandatory bemuses me. But, such being the situation, I suppose it is not surprising then that parents who do not have to pay for education accept that they must fork out for tuition, as happens in the majority even of prestigious government schools for which parents sometimes pay through the nose for entrance.
I was pleased therefore that the lady from Kantale who spoke up plaintively objected to this sort of expenditure. But it was not only the expense of the classes and the transport that she mentioned. It was also the bad habits, as she put it, that children might pick up, on long journeys, and during long hours spent in large groups. She added that her son was not a problem, but with girls the situation might be different. I should add that the increase in teenage pregnancies, mentioned in most of the 80 Divisional and District Secretariat meetings held over the last year, is also related to the tuition culture.
Read the rest of this entry »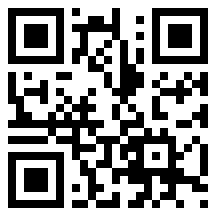 In the last column in this series, I will look at the Civil Rights Movement, which was founded in 1971. In discussing its contribution to Rights, and the manner in which Rights can be most productively promoted, I will also talk about one of its founding members, Bishop Lakshman Wickremesinghe, whose 86th birthday it would have been today.
Like his father, Cyril Wickremesinghe, who was the first Ceylonese Government Agent, he was a radical in his commitment to social equity. At least, I like to think this was his father's essential approach, though he was also a pillar of the establishment, a great friend of D S Senanayake and D R Wijewardene, whose eldest daughter married his eldest son. But, like DS, much of his working life was spent providing better opportunities to the peasantry, through the opening up of agricultural lands in the North Central Province.
Lakshman, as Bishop of Kurunegala, worked in what was seen as the rural diocese of the Church of Ceylon, and followed in the footsteps of another great visionary, Bishop Lakdasa de Mel. Both of them, unlike some of their elite brethren in Colombo, worked closely with the Buddhist clergy.