You are currently browsing the tag archive for the 'Kurunagala' tag.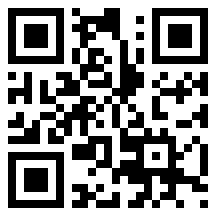 I have been deeply upset in recent months, at meetings of Divisional Secretariat Reconciliation Committee meetings in the North, at the continuing failure to address the problem of teacher shortages in key subjects. While there is heartening appreciation of the rebuilding of schools, at much better levels than ever before, I am constantly told that there are insufficient teachers for English and Maths and Science. Of course I know this is a problem elsewhere in the country too, but that is no excuse. Given that it is those in rural communities who suffer most, I can only hope that those concerned with basic rights will at some stage institute legal action to ensure equity in education, and force government to look at alternative systems of teacher training and teacher supply, instead of sticking with the statist centralized model that has so signally failed for so long.
Significantly, I am rarely told about shortages of teachers for computing, but this does not mean that they are available. This was brought home to me graphically when I was discussing plans for use of some of my decentralized budget for education in Rideegama in Kurunagala. While I have over the last few years used part of the budget in the North, for entrepreneurship training for former combatants and this year for Vocational Training in Mullaitivu, and the rest in Ratnapura, where we concentrated on school education and English, I thought I should also do more further afield, given that the Liberal Party has a couple of Pradeshiya Sabha members in Rideegama.
I had wanted to do English classes, and these will now be conducted in three GN divisions, through the Sabaragamuwa English Language Teaching Department, which had done the teacher training in Sabaragamuwa. But to my surprise I was also asked for computer training, in particular for Ordinary Level students, since there are hardly any computer teachers in the schools in the area.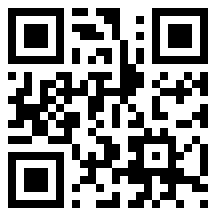 Last week the Marga Institute held a discussion on several sets of proposals that had been forwarded to the Parliamentary Select Committee looking into 'Political and Constitutional Measures to Empower the People of Sri Lanka to Live as One Nation'. After much animated discussion, it was decided to work with the set of proposals put forward by Vasantha Senanayake, and a couple of groups have been established to flesh these out.
Senanayake is perhaps the brightest of the young Members elected newly in 2010, a factor noticed by several embassies that have sent him on delegations of young Members to visit their countries. These proposals sprang from his work with the One Text Initiative which had seen him spearhead a group of Parliamentarians, representing government as well as different opposition parties, who had interacted with members of the Sri Lankan Diaspora, both Sinhalese and Tamil, in Britain. They had sent a report on their visit to the President, though there has been no response to the interesting ideas and suggestions they put forward.
Vasantha had worked together with a group of young professionals to put forward the proposals which included some startlingly innovative ideas. Perhaps the most important of them is not however new, because it was one of the principal elements on which three recent documents on constitutional reform agreed, namely those of the Liberal Party, the UNP and the group led by Rev Sobitha. This was the need to get rid of the present system of elections, and I think it would be useful to return to this now, since the last set of elections to Provincial Councils made crystal clear – again – how destructive the current system is.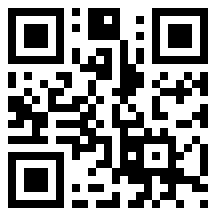 Lakshman Wickremesinghe, Bishop of Kurunagala from 1962 to 1983, died 30 years ago, on October 23rd. He was undoubtedly the most impressive Anglican Bishop Sri Lanka has produced, and with every year that passes his stature seems to grow.
Much has been written about him recently, most notably in Rajan Hoole's detailed assessment of what happened in July 1983. Hoole shows how those events contributed to his premature death for, though he had a heart condition and had been advised to take things slow, he threw himself into trying to assuage the hurt felt by Tamils who had suffered in the state sponsored attacked on them.
He had been in England in July, taking the much needed break his doctors had advised, and trying to set down his thoughts on an oriental view of Christianity. In the last conversation we had, on the phone for I got to England on the day he was due to leave, he assured me that he would take things slow, in trying first to understand what had happened, and how the social dispensation into which he had been born had turned rabid. But seeing the suffering and the bewilderment, he did not rest, being the first Sinhalese dignitary to go up to Jaffna to apologize for what had happened.