You are currently browsing the tag archive for the 'Kotelawala Defence University' tag.
I also suggested, as happened in Pakistan, the establishment of ordinary schools by the military, or taking over the management of existing schools in areas where the military had a presence. This had been essential in Pakistan, where the public education system had been inadequate in rural areas where there were military cantonments. The army had therefore begun schools to cater to the children of military personnel, and these were then opened to the public too for a fee.
Sri Lanka however, having had a good public education system, had not initially needed such establishments while, the country being small, military personnel had not generally had their families with them when they were stationed away from Colombo, since regular visits were possible. But while coordinating on behalf of Sabaragamuwa University the degree programme at the Sri Lanka Military Academy in Diyatalawa, I had noticed how much more content were the officers whose wives and children were with them. This was possible only when the children were very young, since later on it was thought essential that they be admitted to good schools in Colombo, given the inadequacies of rural schools. But it struck me then that the SLMA could easily take charge of one or two local schools in Diyatalawa, something I had indeed suggested for Sabaragamuwa University and the local school in Belihuloya, since I saw how my academic colleagues suffered from having to send their children to schools in bigger towns.
Given the commitment of the more sophisticated parents who would now be sending their children to the local school, the standard of education there would improve, to the benefit too of the local children. And the managing institution would make sure that essential subjects, such as English and Mathematics and Science, which were grossly neglected in many rural schools, would be properly taught.
The Ministry of Defence had indeed taken over one school after the war, but this was in Colombo. But my suggestion as to this and other initiatives was not taken up, with Gotabhaya laconically telling me that he would have to face even more criticism with regard to what was described as militarism. Later however, after a paper I produced for a Defence Seminar, he told me to go ahead, but I explained that I could do nothing, it was the Kotelawala Defence University and other military bodies that had to take the lead – though the KDU, given its civilian agenda, was uniquely positioned to move in this matter without criticism.
I did then take up the matter with the KDU but, perhaps because it had to work through civilian academics in many areas, there was hardly any progress on the matter. One Department did produce good ideas with regard to the training of medical support staff, but that alone was not enough, and soon I was not in a position, having protested about what happened at Weliveriya, to pursue the idea. I was put off, albeit very politely, with regard to a paper I had been asked to prepare for a symposium, and the Commandant later indicated wryly that the Secretary had not been pleased about my signing the petition.
I knew this, because he had in fact called me up and shouted at me for having, as he put it, signed something along with enemies of the government. He did grant that what had happened was wrong, but his point was that I was getting involved with those who were intrinsically opposed to the government. I did not think this was the case, and indeed I had toned down the initial draft which had thrown the blame for the incident on him almost personally, but I could understand his irritation. But I was surprised and saddened that he should have embargoed my participation in seminars organized by the military, because these had been amongst the most constructive in the recent past, in a context in which Sri Lanka had no real think tanks.
Indeed, just after the incident at Weliveriya, before I signed the protest, I had presented a paper at the recently established Officer Career Development Centre at Buttala, on the site of one of the Affiliated University Colleges where, twenty years earlier, I had coordinated the English course. I had found the senior officers there as worried as I was about the fact that the army had opened fire on civilians. They too recognized how bad this was for their reputation, because it would lend strength to those who claimed that the forces had targeted civilians deliberately in the war against the LTTE.
My continuing belief is that the senior officers well understood the rules of war and had worked in accordance with them during the war. After the war I had personal experience about how positive they were about the civilians they were in charge of. For instance, one of the toughest generals during the war, Kamal Guneratne, who was head of the Security Forces in Vavuniya, and responsible for the Welfare Centre where the displaced population had been housed, proved astonishingly liberal about releasing the vulnerable, even though he was told that several security checks were required before this could be done. And as noted previously, when efforts were made to delay the resettlement Basil Rajapaksa was trying to expedite, the generals in the field ignored the order they had received to recheck civilians and sent them back to their places of residence as quickly as possible. Read the rest of this entry »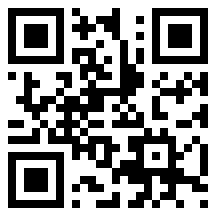 I was asked last week to speak at the first national seminar arranged by the Officer Career Development Centre at Buttala. I have been familiar with the place for twenty years now, for it is situated in what used to be the Buttala Affiliated University College, in the days when I coordinated English programmes at all those Colleges. The site had been developed for the 1992 Gam Udawa, and my involvement with the place helped me to appreciate President Premadasa's vision in having such events.
Though some elements in both national and international media mocked them as the world's most expensive birthday parties, they provided a focus for development, with infrastructure that would be of lasting benefit to areas that had not had such concentrated attention before. The present Government is engaged in something similar through its Deyata Kirula celebrations, though this is only a supplement to the wider development in the regions which is its flagship.
I much welcome the establishment of the OCDC because its Mission and Objectives indicate a clearer understanding of our educational and training needs than I have seen in those formally responsible for education. It is true that glimpses of what is needed can be seen in the pronouncements and efforts at developing policy that the various agencies responsible for education have come out with, but given the chaos of our administrative structures and the difficulties of taking and implementing decisions, I am relieved that a more efficient and clearsighted body has also entered into the field.
Read the rest of this entry »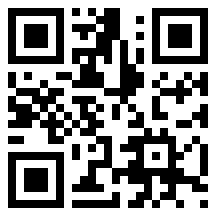 I have been wondering for some time about whether this column should also deal with the problems of university students. Last week, having found myself by far the oldest among the Sri Lankan delegates to a Conference on Indo-Sri Lankan relations held at Osmania University, and older too than most of the Indian participants, I realized I had to accept I was clearly of an age to think of university students, and indeed many lecturers, as children in need of care.
This feeling was exacerbated by the excellence of the presentations by the younger participants at the Conference. Whilst some older lecturers seemed to content themselves with jargon, the session I chaired had two very bright girls from Jawaharlal Nehru University who produced excellent and very practical papers on the Sri Lankan diaspora. They however were postgraduates, and from a place I have long known as a centre of excellence, admission to which is highly competitive. To my surprise they were equaled by two undergraduates from Patna University, who did a precise and well argued presentation on Indo-Sri Lankan trade relations.
I cannot imagine many Sri Lankan students doing as well. This is not because they are not equally capable. The problem is that we hardly stretch them, with many lecturers in many departments thinking that reading out notes to be copied constitutes teaching.
Text of lecture at a workshop at the Kotelawala Defence University – January 20th 2013
In the last segment of this presentation, I will look at a number of factors that have to be taken into account in assessing possibilities of effective coordination. Some of them relate to government machinery, and some to the work of NGOs.
Government officials have difficulties about preparing and implementing plans coherently because they have to report to many political masters.
In earlier times, government officials in particular areas related to Ministers for particular subjects and to individual Members of Parliament in whose constituency they functioned. Senior officials such as Government Agents had to relate to Members of several constituencies, but this was in terms of just one for each area.
Now however all Members in a District feel and exercise responsibilities within the whole District. In addition, government officials also have to relate to Provincial Council Members – many of them for each District taken as a whole – and to elected local government representatives, again many of them for each area.
The result  can be conflicting instructions and conflicting priorities. This also leaves little room for initiative of the part of the official. Previously such initiatives could be explained to political representatives and taken forward together, but with so many masters, it is natural for most officials to adopt more passive approaches. This applies also to suggestions that come from Civil Society, including NGOs, since it is easier to respond only to political proposals, given how many of these there can be.
NGOs no longer function purely altruistically.
Until a couple of decades back, aid organizations provided support to those in need. They did this through initiatives that supported government programmes, or else through individual projects based on local needs. Their lead agents were primarily philanthropists who did not live off the work they did.
In more recent times however aid organizations have become businesses that provide livelihoods to the personnel who work in them at all levels. As with all businesses that have career structures, there is a relentless tendency to enhance those careers by increasing the size and influence of the business. NGOs wish to have a decisive say in policies and practices wherever they operate. Read the rest of this entry »
Text of lecture at a workshop at the Kotelawala Defence University – January 20th 2013
Let me now quickly run through measures I would suggest to maximize the impact of aid interventions.
Request all agencies to work in selected areas and build up close working relationships with government officials in those areas.
This means they can plan outputs in terms of needs that have been contextualized, and report within a framework that tracks outcomes on a comparative basis.
The ideal unit for this would be Divisional Secretariats, since this is the smallest unit able to plan and respond swiftly to local needs. While the first interface of government with people is at Grama Niladhari level, and while we must improve consultation mechanisms at that level, decision making is more effectively done at a higher level, with professional inputs into planning and monitoring.
If agencies wish to work on a wider scale, because this will enhance their appeal to donors, they can work in Divisional Secretariats in more than one District. But a culture must be developed in which they bear responsibility for manageable units, and are accountable to both officials and the community, with regular opportunities for discussion and explication of projects.
Agencies should employ local personnel as far as possible. They should be required to provide satisfactory justification for the hiring of expatriates and salaries that are paid to them.
As it is, far too much of aid money is spent on salaries for expatriates. Though it is claimed that suitable Sri Lankan counterparts are not available, this is often incorrect. One of the horror stories I should share with you is that of the Shelter Consultant for the Welfare Centre at Manik Farm, who cost about 11,000 dollars per month. He was hired in a strange way, because though his salary was met by the office of the United Nations High Commissioner for Refugees, it was paid through another body called UNOPS, which is one of those bodies that survives through implementing projects that should be done by national agencies. I believe it was created for the sort of situation my friend from OCHA described, where there is virtually no government, so I cannot understand why our government still allows it to operate in Sri Lanka. Read the rest of this entry »
Text of lecture at a workshop at the Kotelawala Defence University – January 20th 2013
In this session, with the presence also of Non-Governmental Organizations to assist with our discussions, I thought of suggesting some principles which we should enforce with regard to aid and assistance. This should be done following consultation of the NGOs which work here.
The suggestions are based on the assumption that the impact of Aid projects, like every other initiative, must be measurable, the process of decision making must involve consultation of beneficiaries and local communities as relevant, and there should be accountability to these latter as well as to concerned government agencies. It is also essential to note that Aid projects should be cost effective. This might seem obvious, but it is rarely a criterion on which projects are assessed.
All this is in accordance with the Accra Declaration, which fleshed out the Principles formulated in Paris. To cite some vital elements in the Declaration –
We will reduce costly fragmentation of aid
17. The effectiveness of aid is reduced when there are too many duplicating initiatives, especially at country and sector levels. We will reduce the fragmentation of aid by improving the complementarity of donors' efforts and the division of labour among donors, including through improved allocation of resources within sectors, within countries, and across countries.
We will increase aid's value for money
18. ….
c) Donors will promote the use of local and regional procurement by ensuring that their procurement procedures are transparent and allow local and regional firms to compete.
Text of lecture at a workshop at the Kotelawala Defence University – January 20th 2013
In the second section of this talk I spoke about the different layers of government, and the lack of clear responsibilities for each of them, along with mechanisms to ensure coordination and avoid overlap. I advocated strengthening the relationship between the different layers and also laying down guidelines for regular consultation. This will also require very clear job descriptions, including for Grama Niladharis, who currently have a range of responsibilities with neither the training nor the resources to enable them to satisfy these.
Until very recently the only official document Grama Niladharis received was a diary that included a list of responsibilities which seemed to date back to colonial times. These were –
Initial responses to illegal activities
Assistance in emergencies
Land formalities
Excise duties
Valuations of less than Rs 5,000
Timber concerns
Provision of IDs*
Census duties*
Provision of Certificates*
Pension responsibilities*
Registering of persons*
Election responsibilities*
As can be seen, these can be divided into formal duties (the last 6, marked with a single asterisk), and those requiring discretion. With regard to the latter, there are generally other government departments which formulate regulations to guide action. Given then that the GN role is largely advisory in these areas, it is unfortunate that procedures for consultation and for consistent responses have not been laid down clearly.
Recently the United Nations Development Programme issued a Handbook which gives further advice on how functions should be fulfilled. This was as part of its assistance to promote good governance , and the book has indeed been very helpful, but some officials at the Ministry of Public Administration were not aware of this, and initially at any rate distribution of the book was chaotic.
Useful though the exercise was, more would have been achieved had it been more coherently planned, with the opportunity taken to revise completely the job description of Grama Niladharis, whilst setting down the skills and training that are required to do the job well. It would also have been helpful to lay down guidelines about office and personnel requirements, and this might have helped to ensure a more sensible way of providing jobs for unemployed graduates than what has now happened, which is to send them to Divisional Secretariats and expect the poor Secretaries to find work for them. But as yet we have not developed in our public servants, or rather restored to them, a concept of a mutually supportive hierarchy, with individuals fulfilling responsibilities in accordance with structures that demand consultation and monitoring. This of course is what the army is good at, which is why I am delighted that the Officer Career Development Centre will extend its services to other public servants too.
What we need at all levels of government is the capacity and the willingness to build up teams that will complement each other in setting and achieving goals. At the Grama Niladhari level, these will be consultative rather than decision making mechanisms, and will therefore work with Civil Society. However relevant officials should also participate, through what I term horizontal as well as vertical involvement. Read the rest of this entry »
Text of lecture at a workshop at the Kotelawala Defence University – January 20th 2013
In the first section of this talk I spoke about the confusion in Sri Lanka between the Executive and the Legislature. Flowing from a system in which expansion of the Executive is seen as the easiest way of ensuring a Parliamentary majority, we have overlapping Ministries. We have however failed to institutionalize systems of coordination, both within the executive branch and also within Parliament which is supposed to exercise oversight and contribute to policy formulation.
We have also failed to promote coordination of activities between the different levels of government, or between different branches at the same level. As it is, we have a very confusing Constitution that entrusts several responsibilities to Provincial administrations but then gives authority also to the Central government. This is because we have what is termed a Concurrent List, which is nothing but concurrent because in the event of disagreement the will of the Central government prevails; and dual responsibilities at provincial and local level. It is also because the Centre is given responsibility for National Policy on all subjects, but we have failed to conceptualize this clearly and to spell it out in legislation.
I have become more acutely aware of the problem in my role as Convenor of the Task Force meant to expedite implementation of the National Human Rights Action Plan. It is important to make policy changes in accordance with the plan, but ensuring acceptance of these and relevant action at all levels will not be easy. In particular, while we should not duplicate action, and should leave this to local agencies which are best equipped to cover all geographical areas, we must ensure monitoring, and that is best done through a Central agency to ensure uniformity. However our legal officials have still not entrenched a system of legislation that makes clear the primacy of National Policy and the obligation of the Central government to ensure its implementation, while leaving implementation to other levels of government. I should add that they have also completely failed to ensure conformity with the 13th amendment in much legislation that has entered the statute books in the last two decades, while this has also been ignored in various administrative decisions taken by Central government.
The problem is compounded by the fact that the Province, while it should remain the unit that exercises responsibility for both regulations with regard to devolved subjects and for executive action in those areas, is too large for the consultation and accountability that make devolution meaningful. We should therefore be building up local government institutions, but at present these are not given sufficient authority, while they suffer staff shortages that prevent effective action in many vital areas.
To illustrate the confusion we suffer from, let me consider the care of children, which I have been much concerned with recently. Fortunately we now have a Secretary at the Ministry who can conceptualize coherently, and who understands the problems and is also capable of developing systems of coordination which will enhance the services on offer. But whether he can cut through the accumulation of entities in the field is a question.
Read the rest of this entry »
Text of lecture at a workshop at the Kotelawala Defence University – 20 January 2013
I plan in the three hours of this workshop to cover a lot of ground, which I hope will lead to much discussion, and to some understanding of the principles of government, and actual practice in Sri Lanka. This will require being direct, but the criticisms I make will I hope provoke thought, and encourage efforts at reforms that are essential.
Of all countries that have a long democratic tradition, Sri Lanka has perhaps the most dysfunctional structure of government. If you look at constitutional dispensations elsewhere, there are essentially two. The first, springing from Britain, and known as the Westminster model, combines the Executive and the Legislature. All Ministers come from Parliament, and report to it directly.
The second is based on the doctrine of Separation of Powers, and was first put into practice in the United States of America. The Executive is entirely separate there from the Legislature. A directly appointed President selects a Cabinet to run the various Departments of Government. Parliamentarians, in addition to passing laws, also however play a role with regard to the executive, in that they are in charge of the budget that finances the work of the Executive. They are also meant to monitor its work through the financial controls they exercise, and to contribute to policy through Committees.
Our Constitution is a hybrid of these two systems. Though it is claimed that it is similar to the French, where there is a Prime Minister in addition to a President, the differences are immense. Though the President in France must appoint a Prime Minister in terms of command of a majority in Parliament, he can appoint anyone from outside Parliament to this post, and to any executive office. Anyone who comes from Parliament, including the Prime Minister, must give up his Parliamentary position before becoming part of the Executive.
Thus the Executive concentrates on getting things done, without the demands of legislation or constituency requirements. And it has no role to play in oversight. Correspondingly, at Parliament can exercise its oversight function without being dominated by the Executive branch. In Sri Lanka all aspects of Parliament are controlled by Ministers. They chair all Committees, whereas even in Britain, though members of the Cabinet are obviously more equal than others, Committees are left to backbenchers.