You are currently browsing the tag archive for the 'Junior Minister' tag.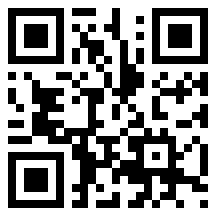 Speech of Prof Rajiva Wijesinha
As Chief Guest at the inaugural meeting of
The Institute of Geology Sri Lanka
2nd June 2014
I am honoured to have been invited today to speak at this inaugural meeting, not least because, as you are all well aware, Geology is not a subject about which I know anything. It is the more kind of you therefore to have asked me, just because I helped to steer the bill to establish the Institute through Parliament. But indeed I should thank you for having asked me to propose the Bill, because I suspect it will be my only achievement in the Chamber as a Member of Parliament.
I should note, in case I sound hopeless, that I believe my work in Committees has been innovative and seminally useful. I am also proud to have been the first member on the Government side to ask questions and propose Adjournment motions. But these are hollow achievements, given that questions are answered late if ever, and hardly anyone is present when Adjournment Motions are discussed. I still live in hope though that my Amendments to the Standing Orders, which would if accepted enhance the role of Parliament, will be put to the House. But a combination of intransigence on the part of Government and lethargy on the part of the Opposition, which prefers to complain rather than take appropriate action, will probably kill that too.
The problem, I should note, in the context of this inaugural meeting, is that there is no Professionalism with regard to the job of being a Member of Parliament. It would be absolutely unthinkable for Parliamentarians to come together to 'promote the acquisition, dissemination and exchange of knowledge'about Parliaments, or to 'assess the eligibility of candidates for admission to the various grades' of Parliamentarians. We do not think about national policies nor do we promote, maintain and uphold professional and ethical principles and standards on relevant matters.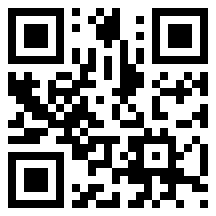 In getting ready material for the consultations I have been having with the young people concerned about constitutional reform, I finally counted up the number of Ministers we have. In fact the figure comes to less than 100, far fewer than the number of Ministers President Jayewardene had in his heyday, with far fewer Members of Parliament, on his side and taken as a whole.
His record included District Ministers too, so that 2/3 of Members of Parliament were Ministers in the eighties, and ¾ of the Government Parliamentary Group. Contrary to the hype of those critics of the current government who have forgotten completely the excesses of the past, things are better now.
But this still does not make them good. It is quite preposterous that Sri Lanka should have 65 Cabinet Ministers (along with 2 Project Ministers) plus 27 Deputy Ministers. In addition there are 4 Monitoring Ministers, as far as I know. This is fewer than I thought, but I realize now that the claim that Members of Parliament were asked to apply for these positions was not correct. I was under the impression, when I was told that I had failed to ask when applications were called, that National List MPs had not been included in the notice, but I find that others were left out too.