You are currently browsing the tag archive for the 'Jon Westborg' tag.
Presentation prepared by Prof Rajiva Wijesinha at the Oslo Debate on
Whether or not to engage with extremists
Held on June 18th at the Oslo Forum 2014
(Delivered after the presentation of M A Sumanthiran, MP)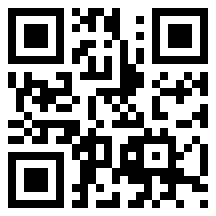 When I was first invited to participate in this debate, I was told it was about talking to terrorists. I thought then that I would like to speak in favour of doing this. This was in line with a position I took up a quarter of a century ago, at one of the early seminars when the Liberal Party proposed a programme of far-reaching constitutional reforms.
We were faced then by two terrorist movements, one in the North, the other in the South. I had been strongly critical of some appalling terrorist activity that had taken place recently, and was challenged by one of my former students about my condemnation of those he saw rather as freedom fighters – and I think he referred then to both groups. My response was that I did not think it correct to refer to people as terrorists, though this did not detract from the moral obligation to stand foursquare against terrorist activity.
This was perhaps a naïve view, and needs fine-tuning. But I do still think that those who turn to terrorist activity may have reasons for this that the authorities they challenge need to understand and also respond to. Engaging with them then is a necessity, though it must be done with care, and based on principles that make clear that violence is not acceptable, and certainly not acceptable against individuals who have no responsibility themselves for oppression and abuse that is intolerable. But we need to distinguish actions which are reprehensible from motives that may arise from unacceptable situations for which we too are responsible.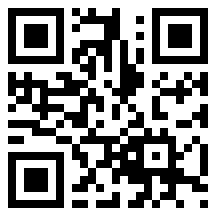 Prof Laksiri Fernando, in responding to my account of discussions about a Senate, has reminded me about publishing the proposals, as I had mentioned, and I will send them in as soon as I am back in Colombo. However, while I do not recall promising to publish my correspondence with Mr Sumanthiran – which is not in fact of any great significance – perhaps it would be useful, given current controversies, to publish the draft he and I prepared about land matters.
What we realized, which is why I proposed that we look at the matter quietly, was that the issue was causing much controversy based on dogma. The TNA insisted that the 13th Amendment conferred land powers on the Provincial Councils, the government relied on the Constitutional provision that land grants were in the power of the President. Mr Sambandan, while insisting that he had no objection to any citizen acquiring land anywhere on his own, went into a lengthy account of government colonization schemes which he said had changed the demography of the East.
I did point out that something similar had happened in the Wanni, where after the conflict we had come across large numbers of Tamils of Indian origin who had been settled there because of various colonization schemes funded by international agencies – including for instance the schemes run by Jon Westborg when he headed Redd Barna, if memory serves me correct. But at the same time I could understand Westborg's motivation, given the appalling attacks on Tamils in the hills orchestrated by members of the Jayewardene government, in both 1977 and 1981 – just as I could understand the need to settle landless peasants in empty areas that had never been occupied by anyone previously.