You are currently browsing the tag archive for the 'Joanna Van Gerpen' tag.
I referred last week to the manner in which Chandrika and her cohorts were promoting Reconciliation. In the nineties she and Mangala had embarked on the Sudu Nelum movement, which did not win hearts and minds but at least that functioned in areas which were supposed to have a majority mindset that was to be changed.
In time however the idea of Reconciliation through cultural activity became the preserve of the elite. As I noted when I took over the Peace Secretariat, vast amounts of money were given to those with good connections to produce propaganda supposed to promote peace. I used to call this the Dancing Butterflies syndrome, different coloured youngsters moving together so as, in theory at any rate, to encourage ethnic binding. Not entirely coincidentally, those who governed the funds awarded money to each other, Uyangoda being a principal culprit in this regard through the Social Scientists' Association, while Young Asia Television was by far the largest beneficiary.  No one bothered to measure the impact of all this work, or rather of all this money for very little work.
Now the practice has begun again, and the elite have produced what is termed 'A Conversation across Generations', targeted at 'bridging a gap between the generations – a gap of comprehension, a gap of empathy, of knowledge or perspective'. The technique employed was, it seems, to interview older people and create monologues from their memoirs.
I was invited to a performance of four monologues, and am very glad I went, since a couple were most entertaining. The most entertaining told us little about the past though, one being a wryly amusing account of an old lady trying to cope with the modern technology through which her children, now living abroad, try to maintain contact. Pia Hatch, daughter of two memorable stage stars of the seventies, Graham and Michelle Leembruggen, was delightful as an old lady not sure what buttons to push or how to deal with a Skype call.
The second lively performance was in fact a dialogue, between a lady who had been great friends with those who plotted the 1962 coup and her devoted manservant. His asides were most amusing, while Ranmali Mirchandani captured superbly the cocooned life of ladies of leisure in those distant days. I suspect nothing much has changed, except that they now have to jostle with those whose wealth is more recent to exercise influence with decision makers. Read the rest of this entry »
Speech of Prof Rajiva Wijesinha
Prepared for the debate on the Votes on the Ministries of Justice and of
Rehabilitation and Prison Reforms
During the Committee Stage of the Budget Debate, November 21st 2014
(Not delivered because of the common candidate press conference)
I rise to speak on the votes today of two important Ministries. My main concern will be rehabilitation, where I think the Ministry can be proud of its work in having rehabilitated around 12,000 former combatants after the conclusion of the conflict with the LTTE in 2009.
This is of special concern to me, Mr Speaker, because as Head of the Peace Secretariat I was deeply worried about plans for rehabilitation. Nothing was being done about this, in part because the subject was then the preserve of the Ministry of Justice, which was more concerned then with what might be termed judicial issues. This was understandable, since there was much concern then about child soldiers, given the brutality of the LTTE in its system of forced recruitment.
In this regard, Mr Speaker, I must pay tribute to the Norwegian ambassador in place when I was first asked to work in this field, Mr Hans Brattskar. He was categorical in his response to the LTTE when it tried to remove the subject of child soldiers from the agenda of its discussions with government in June 2006. He made it clear that the Sri Lankan side had every reason to raise the issue, and perhaps it was that which led to the LTTE dodging those talks.
Later it was Mr Brattskar who first formally told the Sri Lankan government that the LTTE was engaging in forced recruitment of two persons in each family, by the time of his last visit to Kilinochchi. This was in marked contrast with the silence of the other internationals working in the area, who were complaisant in the wicked practices of the LTTE. Indeed when I upbraided the then Head of Save the Children, about his only worrying when the families of his staff were affected, he asked whether I objected to his trying to save them. Not at all, I said, what made me furious was his failure to have spoken out when other children were being abused.
All this was of a piece with what seemed unprincipled connivance, though I believe one should not attribute to viciousness what springs often from moral laziness and incompetence. Thus the head of UNICEF did nothing to check on the abuse of the 1 million dollars given to the LTTE for rehabilitation, and even seemed to acquiesce in recruitment of 17 year olds on the grounds that the LTTE had not amended its legislation in that regard – a shocking tolerance of the pretensions of terrorists.
It is incidents such as that, Mr Speaker, that have contributed to the deep distrust displayed by government towards the international community, and this must be understood even as we urge a more positive attitude, which will take advantage of the many with decent and positive values. We must set in place systems that will limit abuses, but there is no justification for blanket prohibitions. And of course we must also do more to make it clear that we can work effectively with aid agencies, guiding them to fulfil our national priorities whilst working in accordance with their fundamental principles and policies. Read the rest of this entry »
Presentation prepared by Prof Rajiva Wijesinha at the Oslo Debate on
Whether or not to engage with extremists
Held on June 18th at the Oslo Forum 2014
(Delivered after the presentation of M A Sumanthiran, MP)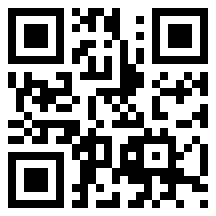 When I was first invited to participate in this debate, I was told it was about talking to terrorists. I thought then that I would like to speak in favour of doing this. This was in line with a position I took up a quarter of a century ago, at one of the early seminars when the Liberal Party proposed a programme of far-reaching constitutional reforms.
We were faced then by two terrorist movements, one in the North, the other in the South. I had been strongly critical of some appalling terrorist activity that had taken place recently, and was challenged by one of my former students about my condemnation of those he saw rather as freedom fighters – and I think he referred then to both groups. My response was that I did not think it correct to refer to people as terrorists, though this did not detract from the moral obligation to stand foursquare against terrorist activity.
This was perhaps a naïve view, and needs fine-tuning. But I do still think that those who turn to terrorist activity may have reasons for this that the authorities they challenge need to understand and also respond to. Engaging with them then is a necessity, though it must be done with care, and based on principles that make clear that violence is not acceptable, and certainly not acceptable against individuals who have no responsibility themselves for oppression and abuse that is intolerable. But we need to distinguish actions which are reprehensible from motives that may arise from unacceptable situations for which we too are responsible.
The comparatively positive nature of the 2009 US State Department Report
Late in 2009 the US Department of State produced a 'Report to Congress on Incidents during the Recent Conflicts in Sri Lanka'. The Report was shared in a very positive manner with the Sri Lankan government, and I regret very much that we did not immediately look into the matters it mentioned and produce a response to the US.
This was planned, and a Committee for the purpose was in fact appointed. I have no idea whether the general lack of urgency delayed things, but soon enough there were good reasons to feel suspicions about at least some Americans. The shenanigans with regard to General Fonseka were worrying, though I suspect we should realize that individual Americans may have exceeded their briefs in this regard. As with Sri Lankans, we cannot assume concerted policy in all cases where individuals go out on a limb, though again, as with Sri Lankans, the tendency to stand together leads to misunderstanding.
Still, we should understand that, at least in the American Defence establishment, there is a positive attitude to what we achieved. Indeed there is also awareness that excessive hypocrisy can be self-defeating, if ever international instruments subject America to the same relentless criticism some individuals apply to us, whether through self-righteousness or other more sinister motives.
What was interesting about the State Department Report was that it was balanced and indeed made clear the contribution of the LTTE to any abuses that might have occurred. Whereas some of those working for the UN took pains to suggest that government also bore some culpability with regard to child soldiers, the Report records 18 allegations about this appalling practice of the LTTE. Indeed if any blame should attach to the UN for its activities in Sri Lanka, it is with regard to the condoning of this practice by the UN in the years after the Ceasefire Agreement. The conduct of Joanna van Gerpen, who connived at the continuing recruitment of children over 17, with her failure to ensure proper use of the 1 million dollars that were given to the LTTE for rehabilitation, seems to me deplorable, and she should be deemed guilty by association at least of War Crimes, with appropriate recompense paid to those who suffered.