You are currently browsing the tag archive for the 'Javid Yusuf' tag.
In the last couple of weeks we have seen what seems total rejection of the ideals of Good Governance through which this government came to office. I shall look today at the performance of the Ministry of Foreign Affairs, having spent time previously on another vital Ministry, that of Finance. But I should note that with regard to many others – with a few honourable exceptions of course – there seems little activity, so that it is not just principles of Good Governance that are being breached, but the very idea of Governance.
I regret very much that Karu Jayasuriya has done nothing thus far with regard to the important task allotted to him with regard to Governance. I appreciate the fact that, given relations between him and Ranil he feels diffident, but that should not stop him taking initiatives in areas that will win him universal commendation. He could for instance easily stop the excessive perks that politicians enjoy, in particular the opportunities to abuse Ministry funds provided by the constitution of Ministerial private offices.
In my former Ministry for instance, now a Cabinet portfolio with a Deputy too, the perks of office continue unabated. My former staff, whose use of the vehicles to which they were entitled I restricted, have told me how many vehicles the Ministers, or rather their private staff, use between them. Meanwhile the two Ministers together are less in office than I was, and there is little progress in the University sector, with the imbroglio over the latest and the previous Advanced Levels continuing in the Courts. And though the new Cabinet Minister finally looked at the Act we had drafted, he like many others seems to think that there is no point in any action since an election is imminent.
Tamara's success in averting a resolution against us at the Human Rights Council in Geneva in September 2011 was not however to be repeated the following year. She had no say in the massive delegation that was sent, and the strategy to be followed. Though by then I had met her and liked her, even though she had also called asking me to be present at the sessions in March, I refused when the President first asked me, and was able to cite another commitment. But I did suggest to the President that he send Jeevan and Javid Yusuf, who had been a long-standing member of the SLFP and had served as our ambassador in Saudi Arabia at one stage. They both went, and the former established a close friendship with Tamara.
When the President asked again I could not refuse. Jeevan told me that he had suggested taking the draft of the LLRC Action Plan to Geneva, but been told it was not ready. While I was in Geneva I asked Mohan whether I could look at the draft, but he told me it was confidential. I asked then if he would show it to me in his presence, whereupon he said that he was doing it with the Foreign Ministry, and I should ask the Foreign Minister. I did so, whereupon G L Peiris said, 'What draft?'
I could only deduce that Gotabhaya had told them not to bother, and GL had assumed that this was the President's view too. Mohan however undoubtedly knew the real situation, and therefore continued to deceive the President about progress while, as with the LLRC interim recommendations, ignoring his instructions. So three months after the LLRC had reported, we had evidently done nothing to take matters forward.
After the resolution was passed, the President entrusted formulation of a plan to his Secretary, who invited Mrs Wijayatilaka, who had been doing yeoman service on the Human Rights Action Plan Task Force that I convened, to assist. The President had also indicated that Civil Society representatives should be asked to contribute, and Jeevan and a couple of others were accordingly invited to one of the first meetings.
When Mohan came in and saw them, he walked out immediately. He had it seems objected, and though they stayed for that meeting, they were not invited for any others. When I asked Lalith Weeratunge about this, he told me that it had been decided the plan should be drafted only by government officials. Mohan it should be noted was not in fact an official, since he had retired by now as Attorney General, but I suppose his leading role was in terms of his most recent appointment, that of Legal Advisor to the Cabinet, clearly a consolation prize since he had not been made Chief Justice as he had hoped. But his authority was such that, contrary to the President's instructions, Jeevan and the others were left out after that. Lalith assured me though that they would be invited to serve on the Task Force to implement the plan.
Within a couple of months Lalith's committee had produced a draft which he showed me, saying that he would be putting it to Cabinet the next day. He anticipated no difficulty about having it adopted. I thought it pretty good, and recognized Mrs Wijayatilaka's footprints all over it, in particular in the inclusion of Key Performance Indicators, a pet requirement of hers while at the Ministry of Policy and Plan Implementation. I rang her then to congratulate her on her work, only to be told that she had no idea the draft they had been produced had been accepted and would be going to Cabinet. Read the rest of this entry »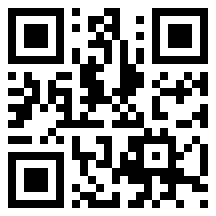 I write this in Shillong, capital of the state of Meghalaya, while attending a Conference on 'India's North-East and Asiatic South-East: Beyond Borders'. It has been arranged by the Centre for Research in Rural and Industrial Development, which has an impressive array of full-time staff as well as Consultants. One of them, a retired Colonel who had worked for many years in the North-East when it was a hotbed of insurgency, delivered a fascinating paper on the subject. In addition to his many ideas for improving the situation, I was fascinated by the interchanges between him and academics from the area, who deplored his use of the term 'misled brothers' to describe the former insurgents. They thought it patronizing, whereas the Colonel had thought it a less divisive way of describing those who had previously taken up arms against the State.
Regardless of the merits of the case, what was illuminating was the manner in which such debates took place. CRRID is supported by the Indian Ministry of External Affairs, but the participants represented different views, and even the personnel from CRRID, including several former MEA dignitaries, made no bones about what they thought could be done better by the Indian government. This should be normal practice, but sadly it is unthinkable in Sri Lanka. I was reminded then of the absence of Tamil politicians when the Lakshman Kadirgamar Institute finally got off the ground, with a Seminar on Reconciliation. Not one of them had been asked to present their views, and consequently they did not attend.
In passing I should note that that prompted the workshop which the Consortium of Humanitarian Agencies arranged, at which we had a wide range of views. The proceedings culminated in a decision, suggested by Javid Yusuf, to formulate a National Reconciliation Policy, which soon got underway in the office I then had, as the President's Adviser on Reconciliation. This was discussed with a wide range of stakeholders, politicians and religious leaders and media personnel, at gatherings kindly arranged by solid supporters of Sri Lanka as well as Reconciliation, the Japanese Ambassador and the Papal Nuncio. After finalization the Draft Policy was sent to the President, where it got lost.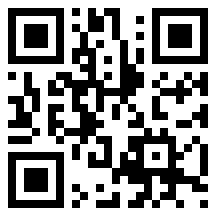 At the meeting last week of the Mutur Divisional Reconciliation Committee meeting, the Chairman of the Mediation Board reminded me of a suggestion made by the school principals I met during my last visit to Mutur. This was in 2008, while the conflict in the North still raged, but the East was limping back to normality.
The principals were from a Muslim school, a small Tamil school and a very small Sinhala school, all of which suffered from teacher shortages. They asked with one voice why they could not have a single English medium school.  Not only would that bring the children of a very fractured area together, it would give them all chances of a better future.
I pointed this out in a letter to the Ministry. I went further and indicated how it would help government by reducing costs, since far fewer teachers would be needed for one school than for three, each with few students. The teacher shortages endemic in a distant place like Mutur could also thus be reduced, with less headache for education officials who would have to fill up fewer cadres.