You are currently browsing the tag archive for the 'IOM' tag.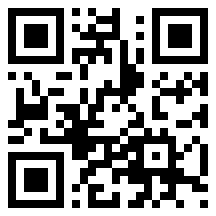 At the inauguration of the MA Course in Development run by the Marga Institute with the Open University, I was asked about a matter that had recently created some interest in the media. It was on the lines of the alleged Norwegian funding for the Bodhu Bala Sena and the questioning of the head of the Friedrich Naumann Stiftung with regard to funding opposition meetings.
The way the other matter had been presented in the press suggested it was more serious, in that the suggestion was that United States funding was being provided surreptitiously to the Trincomalee Urban Council. In fact reading what was actually happening (if I have got it correct), namely the funding of American sponsored social and cultural activity in the Urban Council premises, I did not think there was any great problem.
However there is an important issue of principle, namely that this agreement seems to have been entered into without the knowledge or consent of the Ministry of External Affairs. Again I do not know if this is correct, but it would certainly not surprise me. The incapacity of the Ministry of External Affairs to enforce the norms which should govern the relationships of external funding sources with Sri Lankan bodies is nothing new.
Text of lecture at a workshop at the Kotelawala Defence University – January 20th 2013
In the second section of this talk I spoke about the different layers of government, and the lack of clear responsibilities for each of them, along with mechanisms to ensure coordination and avoid overlap. I advocated strengthening the relationship between the different layers and also laying down guidelines for regular consultation. This will also require very clear job descriptions, including for Grama Niladharis, who currently have a range of responsibilities with neither the training nor the resources to enable them to satisfy these.
Until very recently the only official document Grama Niladharis received was a diary that included a list of responsibilities which seemed to date back to colonial times. These were –
Initial responses to illegal activities
Assistance in emergencies
Land formalities
Excise duties
Valuations of less than Rs 5,000
Timber concerns
Provision of IDs*
Census duties*
Provision of Certificates*
Pension responsibilities*
Registering of persons*
Election responsibilities*
As can be seen, these can be divided into formal duties (the last 6, marked with a single asterisk), and those requiring discretion. With regard to the latter, there are generally other government departments which formulate regulations to guide action. Given then that the GN role is largely advisory in these areas, it is unfortunate that procedures for consultation and for consistent responses have not been laid down clearly.
Recently the United Nations Development Programme issued a Handbook which gives further advice on how functions should be fulfilled. This was as part of its assistance to promote good governance , and the book has indeed been very helpful, but some officials at the Ministry of Public Administration were not aware of this, and initially at any rate distribution of the book was chaotic.
Useful though the exercise was, more would have been achieved had it been more coherently planned, with the opportunity taken to revise completely the job description of Grama Niladharis, whilst setting down the skills and training that are required to do the job well. It would also have been helpful to lay down guidelines about office and personnel requirements, and this might have helped to ensure a more sensible way of providing jobs for unemployed graduates than what has now happened, which is to send them to Divisional Secretariats and expect the poor Secretaries to find work for them. But as yet we have not developed in our public servants, or rather restored to them, a concept of a mutually supportive hierarchy, with individuals fulfilling responsibilities in accordance with structures that demand consultation and monitoring. This of course is what the army is good at, which is why I am delighted that the Officer Career Development Centre will extend its services to other public servants too.
What we need at all levels of government is the capacity and the willingness to build up teams that will complement each other in setting and achieving goals. At the Grama Niladhari level, these will be consultative rather than decision making mechanisms, and will therefore work with Civil Society. However relevant officials should also participate, through what I term horizontal as well as vertical involvement. Read the rest of this entry »
A few weeks back I was approached by a body called the Oxford Research Group, asking about a workshop on the recording of casualties during the conflict in Sri Lanka. This seemed a good idea because, as we have expressed in the draft National Policy on Reconcilation, we must address the anguish of those who do not know what happened to their loved ones. I believe we took too long over preparing census returns and, even if that was understandable given concentration on physical returns and restoration for those who remained, we must remember that concern for the dead is a continuing problem for the living.
Now that we have received some sort of a record from the Census Department, which fits in with figures I cited a couple of years back on the basis of extrapolations (and which led to my being attacked by both sides as it were), we should build on this to issue documentation to all who have suffered bereavement. I believe it is true that, in some cases, those who are missing have gone abroad, but this is where we need to work coherently with foreign governments to try to match identities.
I am told that many governments will not share information with us, but we should, while recognizing any concerns they might have, press for statistics, as to the numbers at least of those who have sought asylum in the period beginning January 2009. Given that some individuals may have gone from India, we should also seek statistics from the Indian government, which has informed us of substantially large numbers entering India during the first part of that year. But precision is lacking, and we should pursue this. And I believe a coherent programme together with the ICRC and IOM will help us to match some of those who are seeking asylum abroad with those recorded as missing here.
The National Action Plan for the Protection and Promotion of Human Rights 2011 – 2016 as well as the full series of  Sri Lanka Rights Watch are available at the Peace & Reconciliation Website.
I looked last week at the provisions in the LLRC Action Plan for dealing with questions about disappearances, and noted the importance of the recommendation regarding greater transparency and precision as to the actual facts. This is also important regarding detainees, where much confusion has resulted from conflation of two separate issues.
I should note that there is also a third, which is even more serious now, given that we have dealt quite effectively with the first two issues. I refer to those who have nothing to do with the conflict, but should definitely be considered under the Action Plan recommendation to create 'a special mechanism to examine cases of persons being held in detention (for long periods without charges)'. The recent visit to the Prisons that we undertook with the Human Rights Commission brought home to us graphically what statistics had already indicated, that large numbers are held in remand with no prospect of their cases being heard. At Welikada itself there are over 1000 remandees, some of whom have been in remand for years, while the State continues to ponder as to whether charges can be brought.
I had been astonished at the failure in coordination that sometimes led to this situation. At the consultations the Consortium of Humanitarian Agencies persuaded me to commence at the Reconciliation Office even before I was appointed to convene the Task Force on the Human Rights Action Plan, I found the Government Analyst's Department for instance, which participated actively and helpfully, noting that sometimes reports they sent in were lost, and sometimes they travelled miles for cases only to be told that the prosecution was not ready.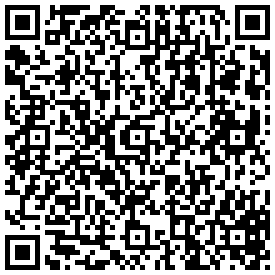 18.  The Darusman report makes repeated allegations of execution and rape of LTTE cadres. It relates some of this to cadres who were separated in the screening process, but provides no evidence for these allegations.
Refuting such general allegations is difficult. However the manner in which the over 11,000 cadres who were rehabilitated were treated indicates nothing but positive attitudes. The women were almost all of them released before the end of 2010, but many return for training programmes which the Commissioner General for Rehabilitation conducts. The CGR also arranged a mass wedding, which led to the predictable response from organizations determined to be critical that he was forcing couples into marriage.  One otherwise intelligent NGO activist – Sarojini Sivachandran of daily murders, abductions and extortion fame I believe – claimed that boys and girls had held hands for protection while surrendering, and they were now forced to marry.
This was nonsense, and the CGR explained how the parents of all those who sought to be married were consulted, which resulted in the ceremony going ahead for only half the over 100 couples who had applied. In general the extreme care taken by the CGR and his staff, with special Advanced Level classes and English, in addition to the various subjects of vocational training, make clear the commitment to youngsters who were inveigled or forced into battle.
The claim that the rehabilitation process was conducted in secret is also palpably false. IOM, which had had a positive approach to the conclusion of the conflict, unlike many other international organizations, has been heavily involved in supporting rehabilitation and reintegration. But, in addition, the camps were open to visitors from the start, and from 2009 onward steady streams of family and friends were to be seen whenever one visited, in addition to UN and other officials discussing modalities of providing food and other requirements. It should be noted in this regard that, when such supplies were held up, government decided to provide the equivalent of army rations to the cadres being rehabilitated.
19. In fact the relative lack of complaints about this process suggest that even the most critical voices have little to say. However there are many allegations regarding the treatment of cadres who were not taken into rehabilitation. The main claim is that they were executed, for which the strongest evidence seems to be provided by what is termed the Channel 4 video. I will use this term to describe the short extract shown in 2009 and the longer version shown the following year. These were included in what I will term the Channel 4 film, a lengthy account that was aired in 2011.
The videos have a shadowy history, beginning with the announcement when they were first shown that they depicted incidents that took place in January 2009. That claim has been forgotten – though never explained – after it was shown that the metadata had a July 2009 date (though one of the fatuous experts hired by the UN to authenticate the video claimed that perhaps those who made it had falsified the date deliberately to conceal their involvement in the event).
Other examples of idiotic explanations for anomalies have been cited in various critiques, but the claim is still made that the video is genuine – even though it is granted that the second version was edited backward, and included optical zooming, whereas the mobile phones that it is still claimed were the source do not have optical zoom facilities. Of course all this does not necessarily mean that the incidents portrayed did not occur. But they raise questions that those who aired the footage should explain before the material is used as evidence of war crimes. Read the rest of this entry »