You are currently browsing the tag archive for the 'international relations' tag.
Email interview with Dushiyanthini – Journalist~Photojournalist~Blogger – for Al Jazeera
What is your stand on the US sponsored resolution?
This is  a resolution completely at odds with the traditions of the Human Rights Council, in that it is country specific with regard to matters that do not generally come within the purview of such resolutions. It is a cunning piece of work in that it conflates serious issues, such as war crimes on a scale that never occurred, and for which there is no evidence, with aberrations that are minimal in comparison with those that occur in other countries, including those which initiated the resolution.
That having been said, the fact that we are facing such a resolution is largely the fault of the ostriches who have been in charge of international relations as well as domestic policy in the targeted areas. For four years we ignored the UN procedures which are designed to help countries with regard to the noted aberrations, in the fields for instance of religion and prisons. We failed utterly to deal with unfair allegations when they first came out, and engaged in bluster rather than careful attention to evidence, involving the ICRC and those UN agencies that helped us during the conflict. The Ministries of External Affairs and Defence totally ignored my suggestions of clarification and coordination, even though, given the positions I occupied during the conflict, and my excellent relations with ICRC and the UN in recent years, I knew more about the facts than anyone else.
But, as the President has said with regard to at least one of his chief advisors, in a description that fits all Seven Dwarfs who dominate policy and practice now, the dominant feature is a determination to clutch everything to himself. Tragic!
How do you see the reconciliation process upto now?
Unfortunately there has been no focus on Reconciliation. Rather like the capitalism that has failed – as opposed to Liberalism which affirms the primacy of the private sector in economic activity but demands intervention by the state to promote equity and equal opportunities – the simplistic souls who were in charge of executive action that should have promoted reconciliation thought reconciliation would come of itself if enough cement were poured into the area. There was far too little attention to Human Resources Development, and no concern at all with consultation, despite the commitments of the Mahinda Chintanaya, which has been ignored by the Seven Dwarfs.
Similarly, discussions with the TNA were sabotaged by those who run the Ministry of External Affairs, and they did not pursue the positive responses of the TNA to three of the matters I initiated – before they stopped giving me notice of meetings, or indeed of boycotts, so that I was waiting with the TNA (a fact Mr Sambandhan conveniently ignores, so that he can insinuate blame to the President, though he knows full well who was responsible).
For Reconciliation to proceed, you need a dedicated Ministry, with the lady who is in charge of the implementation of LLRC recommendations as its Secretary. It is a pity that I was not put in charge four years ago, but of course it is too late for that now given my refusal to vote for the impeachment last year. But even though no one else has the experience and understanding, I can think of several others – from what I consider the decent, moderate SLFP, as opposed to the turncoats who now surround the President – who could inspire trust. Or else the President should take the responsibility himself, with Mrs Wijayathilaka as his Secretary. Incidentally, I am currently with a former ICRC official who told me a year ago how impressed he was with her, because for the first time he heard language from a Sri Lankan official that had been missing. The UN response to her was similar, but it is noteworthy that, until I introduced them to her, those who insist on hugging things to themselves did not publicize her new role.
How do you see the recent global criticism on Sri Lanka's human rights violations, and its rights record?
I see it as both hypocritical and Machiavellian, since it is obviously designed to promote international, for which read Western, interference in Sri Lanka. Unfortunately our blunderbusses think that hitting out at everyone with regard to past excesses will excuse us. But what we should be doing is pointing out to other countries the possible damage to them, in the future of such selective criticism, which is also geared towards splitting up countries into bite sized chunks. 
I have recently been in both Ethiopia and the Sudan, which suffered such splits, and the current state of both Eritrea and South Sudan is appalling, while they continue irritants to the countries from which they were formed. Obviously both India and China will be targets for such splitting if they seem threats in the future.
But while we must defend ourselves internationally, we must also take remedial action where there are problems. The skill of the resolution lies in the fact that many of the current problems it identifies are real ones, even though they would normally not be in resolutions before the Council. We must acknowledge the seriousness of those problems, for instance the attacks on religious places of worship, given that they seem to have state patronage, and ensure swift police action when such violence occurs. It is simply not good enough to be told, as I was by a great fan of the Secretary of Defence about his involvement with the BBS, that without that they would be worse. He should have stopped them being bad, since history teaches us that they will only get worse if unchecked. 
It would be profoundly ironic if such blindness leads to continuing unfair criticism of Sri Lanka and its armed forces which did such a great job, and with greater commitment to decency than many armies fighting terrorism. But efforts to excuse the inexcusable, including those responsible for the few aberrations the LLRC highlighted, will lead to betrayal of the vast decent majority. That is why, for the sake of Sri Lanka and its citizens, not because of external resolutions, we must do better on Human Rights. Sadly, and ironically, given the superb initiatives of the Rajapaksa goverment until 2009, now as with the Jayewardene government, we seem to do too little too late always, and always under  external pressure.
Ceylon Today 28 March 2014 – http://www.ceylontoday.lk/89-60055-news-detail-rajiva-wijesinha-tells-aljazeera-intl-criticism-of-sri-lanka-hypocritical-machiavellian.html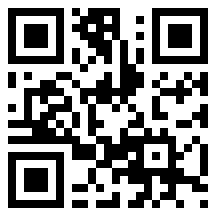 My worries about where America is leading us were increased by a recent visit to Tunisia, which I found fascinating. I also found it extremely sad, because tourism has suffered tremendously, since the Arab Spring, which it will be remembered began in Tunisia just 2 ½ years back.
What happened in Tunisia seemed to me welcome, because the regime there had undoubtedly been a dictatorship. Ben Ali, the President who was finally got rid of after over 20 years, had in fact abolished the Presidency for Life when he took over from Bourguiba, the hero of independence. Bourguiba had become President for Life, and then got increasingly incapable so he had to be deposed.
But though Ben Ali restored elections, he ensured that he was always re-elected, and himself grew increasingly out of touch with reality. And, unlike Bourguiba, who had affirmed valuable ideals at the time of independence – including a determination to release women from the restrictions traditions imposed on them, a litmus test I feel as to whether a society is progressing – Ben Ali seems to have been interested largely in benefits for himself and his family.
This did not mean that Tunisia did not develop. It has an excellent road system, and agricultural productivity is high, in the areas that can be cultivated. It also developed a thriving tourist industry, given the excellent amenities on its extensive coastline, and the fact that it is a relatively small country with easy access to the main tourist areas. Sadly, as is generally the case with the type of package tourists such countries attract, there was not so much concern with the fantastic range of historical buildings the country possesses, but these too were readily accessible to keen visitors.
Over the last week I have had a plethora of conspiracy theories brought to my attention, on a great range of subjects. The first was a newspaper article, by an American of course, alleging that George Soros had a master plan to break up possible rivals to the West into small states that could then be turned into clients or else neutralized. The countries diagnosed as being subjected to this treatment were China and India and Russia and Indonesia, and the method included promotion of internal nationalisms and hence separatism, along with active involvement of NGOs asserting gross violations of human rights.
While as always with conspiracy theories there seemed much exaggeration in the analysis, as also generally with such theories there seems reason to fear some such endeavours. Certainly we in Sri Lanka have every reason to worry about the promotion now in some quarters of the separatist agenda that former LTTE supporters have still not abandoned. At the same time we should understand that, attractive though Sri Lanka is for geo-political reasons, dismembering us is not really of great advantage to anyone. Rather, any fissiparous tendencies here would be of international significance only if they extended to India. It is for that reason that we should be working even more closely with India than we have done in the past. However, typically, the consequence of the I think mistaken Indian vote in Geneva has been increasing hostility to India, with reminders of its role in the eighties, without due appreciation of the sterling support it offered us in the past decade to get rid of terrorism.
This chimes in with the conspiracy theory I have referred to earlier, with efforts on the part of those in the Ministry of External Affairs who believe we must be firmly ensconced in the Western bosom to create animosity towards India. Of course I have long learnt that, as far as the Sri Lankan administration is concerned, one should not diagnose villainy when simple folly is a possible explanation, but still, the repeated upsetting of India before the vote in Geneva, and then the criticism both of the Indian Parliamentary delegation, which almost led to the President refusing to receive them, and of Indian behavior in the sixties – with no reference to the antics of the then President in joining in Cold War hostility to India – seem to me not entirely gratuitous.