Tag Archive
You are currently browsing the tag archive for the 'Inter Parliamentary Union' tag.
June 18, 2014 in A Presidency Under Threat - 2014, Constitutional Reform | Tags: Bill of Rights, Committee on Standing Orders, Consultative Committee, COPE, D E W Gunasekara, Education, Executive Presidency, government, human rights, Human Rights Commission, Inter Parliamentary Union, Karu Jayasuriya, Mahinda Chintanaya, Ministry of Human Rights, Ministry of National Languages and Social Integration, Ministry of Resettlement, Parliament, Presidential system, resettlement, Sajith Premadasa, standing orders, TNA, Westminster system | Comments closed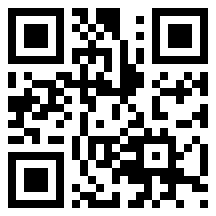 There are two reasons why I find ridiculous the constant assertion that the Executive Presidency must be abolished. This was made most recently by the most prominent member of the Human Rights Commission, who claimed that it was the root cause of all our problems. But I do not think that he, or all the others who parrot panaceas, have thought about what will replace it.
And the problem with such panaceas is that no effort is made to actually make the current situation better, as for instance the Human Rights Commission could do in its own area of responsibility, by taking forward the Bill of Rights. There is an excellent draft, which we managed to get done before the Ministry of Human Rights was abolished. But the Minister did not agree that it should be put forward, given the then concentration on elections, and since then it has languished. I suspect I am the only who who has even reminded the President of its existence, and the fact that it was prepared in fulfilment of a pledge in the 2005 Mahinda Chintanaya. His answer was that he did not agree with everything there, but the simple solution, to admit those elements, was obviously not thought satisfactory.
With regard to the Presidency, it is assumed that we can go back straight away to the Westminster system. But the Westminster system demands a functioning Parliament, and with the complete dysfunctionality of the current Parliament, we will have even greater chaos if it had supreme power. Even now, Parliament does not fulfil the role laid down for it in our Presidential constitution, which is one reason why the Executive has nothing to check it.