You are currently browsing the tag archive for the 'Independent' tag.
1. Why do you believe a number of Western nations are so determined to pursue a resolution against Sri Lanka at the HRC meeting?
I don't believe a number of Western nations are determined, it seems this time round to be largely the United States (whereas in 2009 it was mainly Britain, with France tagging around – though Kouchner later I was told granted to his much more sensible Ambassador here that the latter had been right). Though the British will end up supporting any American initiative as they generally do, and other Europeans will probably follow, I believe that most of them are not too enthusiastic, and in at least some cases such a decision would I believe be contrary to advice given by ambassadors on the ground here. You can see the difference in the initial reactions to the LLRC report, where the Americans were really quite preposterous, given their own record, while others, including the British, were much more nuanced.
As to why the Americans are in an extreme position on this one, I believe there are several reasons involved, beginning with what a Republican friend told me, that the Bleeding Hearts in the Obama Administration had to do a volte face on Afghanistan and Iraq etc and so they salve their consciences with Sri Lanka. Then there is the essentially Manichaean American view of the world, which is why for instance during Cold War days, when they found a willing warrior here in the form of President Jayewardene, they encouraged his anti-Indian postures. Now, given their fear of China, they are trying to suggest that they are supporting India by pressurizing Sri Lanka, whereas the Indians know perfectly well that, if they got a better offer, they would sell India down the river, as happened with Pakistan earlier on.
The day after I wrote about the suspicious nature of the attack on Dr Fox, I found greater reason for worry in the fuel Channel 4 was adding to the fire. Jon Snow had tweeted 'Amid morass of Fox/Werrity: the Sri Lankan aspect builds'. He claimed too that 'we shall have more today from the same high up SL source'. The other principal suspect as to undue influence of the Tiger rump on British media, Jonathan Miller, said tweeted 'Sri Lankan sources tell C4 news Werritty discussed arms deals in Colombo'.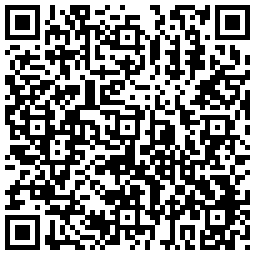 Needless to say Channel 4 itself got in on the act with 'Channel 4 sources say Adam Werritty's many Sri Lankan visits were connected with arms deals. Jonathan Miller reports'. Needless to say this was taken up, for instance by a Sinthu Vijayakumar who 'Commend CH4's continuing coverage on SL – Liam Fox friend accused over Sri Lanka 'arms deal'. The comparatively civilized but nevertheless anti Sri Lankan MP Mike Gapes had noted a question 'to get PM assurance Fox and Werrity did not benefit financially from Sri Lanka Development Trust'.
The next day however all this seemed to have died down, perhaps because Snow did not get what he wanted from his 'high up' Sri Lanka source. We did see a picture in the 'Independent' of Ravi Karunanayake, described as a diplomat, with Fox and Werrity, and I would presume that had been provided by Ravi himself, since I would be surprised if the 'Independent' kept a bank of pictures of him with the several politicians he has been photographed with over the years. But by and large the press seemed to have moved to other matters with regard to Liam Fox, and Sri Lanka did not loom large as Channel 4 had predicted the day before. That does not mean they will abandon their Fox Hunt, and I am sure the Sri Lankan connection will be recycled again before long.