You are currently browsing the tag archive for the 'IASC' tag.
Text of lecture at a workshop at the Kotelawala Defence University – January 20th 2013
Let me now quickly run through measures I would suggest to maximize the impact of aid interventions.
Request all agencies to work in selected areas and build up close working relationships with government officials in those areas.
This means they can plan outputs in terms of needs that have been contextualized, and report within a framework that tracks outcomes on a comparative basis.
The ideal unit for this would be Divisional Secretariats, since this is the smallest unit able to plan and respond swiftly to local needs. While the first interface of government with people is at Grama Niladhari level, and while we must improve consultation mechanisms at that level, decision making is more effectively done at a higher level, with professional inputs into planning and monitoring.
If agencies wish to work on a wider scale, because this will enhance their appeal to donors, they can work in Divisional Secretariats in more than one District. But a culture must be developed in which they bear responsibility for manageable units, and are accountable to both officials and the community, with regular opportunities for discussion and explication of projects.
Agencies should employ local personnel as far as possible. They should be required to provide satisfactory justification for the hiring of expatriates and salaries that are paid to them.
As it is, far too much of aid money is spent on salaries for expatriates. Though it is claimed that suitable Sri Lankan counterparts are not available, this is often incorrect. One of the horror stories I should share with you is that of the Shelter Consultant for the Welfare Centre at Manik Farm, who cost about 11,000 dollars per month. He was hired in a strange way, because though his salary was met by the office of the United Nations High Commissioner for Refugees, it was paid through another body called UNOPS, which is one of those bodies that survives through implementing projects that should be done by national agencies. I believe it was created for the sort of situation my friend from OCHA described, where there is virtually no government, so I cannot understand why our government still allows it to operate in Sri Lanka. Read the rest of this entry »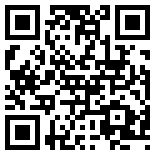 Perhaps the least insidious of the agencies which worked in Sri Lanka to substitute itself for National Sovereignty was OCHA, the Office for the Coordination of Humanitarian Assistance. This has been functioning in the country for just a few years now, having come in I believe after the tsunami, but it had soon converted itself into a central clearing house for much of the humanitarian assistance the country received.
 It did this through a mechanism termed the Common Humanitarian Action Plan, a phenomenon I first came across a couple of years ago, when I took over as Secretary to the Ministry of Disaster Management and Human Rights. The CHAP was supposed to be coordinated by our Ministry, but it turned out that we were largely ignored in its formulation. The procedure that had been followed previously was that OCHA held what it termed consultations with local stakeholders, presented us with a draft, and asked for our approval within a ludicrously short time.
As Head of the Peace Secretariat I had received some information about projects under the plan, but I found that nothing was forthcoming when I asked for further details. Some international organizations for instance, which seemed to have given rather a lot of money to strange entities in the North, claimed that these were recognized agencies, but these claims could not be substantiated. Of course our own mechanisms were shaky, with no clear procedures laid down about how local organizations should be registered and monitored, but it was sad to find out that OCHA was equally if not more incompetent about keeping records.