You are currently browsing the tag archive for the 'Human Rights Commission' tag.
Much of this series has been about my personal travels, and the slow but steady dissolution of the world I had known. To dwell only on these would however give a misleading impression of what occupied me most during the years from 2012, when I began to realize that my efforts to promote reform were getting nowhere. But that realization took time to crystallize and, in the period when I continued in Parliament on the government side, I tried hard to effect some changes.
It was something I felt that the National Human Rights Action Plan, which we had begun drafting when I was Secretary to the Ministry of Disaster Management and Human Rights, was finally adopted by Cabinet. There was no Ministry of Human Rights following the 2010 election, and it became clear that the Ministry of External Affairs, to which in theory the subject had been entrusted, was neither competent nor concerned. Minari Fernando, the Consultant we had taken on to draft the plan, found it impossible to work from there, but fortunately Mohan Pieris, as Attorney General, took on responsibility, though he was too busy to attend meetings and I had to do most of the work. But he allowed the more able members of the Department such as Yasantha Kodagoda to contribute, and with yeoman service from Dhara Wijayathilaka and Hiranthi Wijemanne, who had been deeply involved in improving the lot of women and children for many years now, we got a good draft together.
After it was adopted, Mahinda Samarasinghe, who had been made the President's Special Envoy on Human Rights when the failure of the Foreign Ministry became obvious, was appointed to chair an Inter-Ministerial Committee on implementing the Plan. That did not I think ever meet, but he appointed a Task Force to expedite implementation, and asked me to help. By then I had realized how insincere Mohan Pieris was, so I told Mahinda I would do this only if I chaired the Task Force. Mohan was clearly upset, and said at the meeting at which Mahinda asked me to take over that I could be a bloody nuisance, but he made no further objection, and for a few months we were able to work towards consensus on many issues.
But before long it became clear that, to expedite action, we needed a dedicated Ministry as we had had before. Though Secretaries to Ministries seemed most cooperative, in particular the Secretaries to the Ministries of Land and of Women and Children's Affairs, the representatives they sent to meetings could not ensure follow up. In some cases there was vast confusion about who was responsible, given the proliferation of Ministries, and the plethora of Departments within Ministries. We also had to cope with a very conservative Ministry of Justice, which seemed determined for instance not to repeal the horrendous Vagrants' Ordinance, on the grounds that that was the only way to control prostitution. The fact that it was used to remand women at will, with no provision for checking on their fate, while prostitution flourished in various forms, was ignored. Read the rest of this entry »
In the last few articles in this series, I think I should look at how and why the great hopes with which this government was elected have been shattered. I thought this essential because I have read many versions of how the 19th Amendment was passed. Many of the commentaries written in English seem largely designed to place in a bad light those who wanted amendments to the various versions put forward in various ways by government. What is forgotten now is how the Amendment was produced without consultation, in contrast to the promise in the Manifesto of the President.
Since memories are so short, I will note here some important pledges that were completely ignored by the cabal that decided to take charge of the Reform Process
1.      Saturday January 10
The new President, Maithripala Sirisena, will take his oath of office
2.      Sunday January 11
A Cabinet of not more than 25 members, including members of all political parties represented in Parliament, will be appointed with Leader of the Opposition Ranil Wickremesinghe as Prime Minister
3.      Monday January 12
In order to strengthen democracy, a National Advisory Council will be set up inclusive of representatives of parties represented in Parliament as well as Civil Society organizations.
Monday January 19
Parliament will meet
The Liberal Party was the first to say, more than two decades ago, that the Presidency as constituted by J R Jayewardene had too much power. In particular we felt it was wrong for the President to have total discretion with regard to appointments to important positions responsible for making decisions that affected the country at large.
This was not a popular view, and it was only more than 20 years after the Presidency was introduced that the matter reached boiling point as it were. So in 2001, in the last throes of the government President Kumaratunga had set up a year earlier, the 17th Amendment to the Constitution was introduced. But though it was obviously better to have some check on the President, the form this took was confusing, and not in accordance with general political principles.
What it did was set up a body of appointees who had to approve the nominations of the President to individual positions. It also had the unparalleled power of choosing nominees to Commissions, which the President was expected to endorse. This was bizarre, for to confine an elected President in this way, turning him or her into a rubber stamp, is grossly inappropriate. It was not surprising then that President Kumaratunga flatly refused to appoint the Elections Commission that had been selected by the Constitutional Council.
I myself feel that the Parliamentary Council set up under the 18th Amendment was more in accordance with political practice internationally, though unfortunately it did not have veto power. Still, had the Council actually ever met, it could have fulfilled a public purpose in that it could have put in writing objections to nominees of the President. After all in a classic Westminster system, a Head of State who is not elected by the people will not turn down a nominee of an elected Prime Minister. But the Prime Minister is careful to select appropriate people, since a delay, or a simple suggestion that he reconsider, would immeasurably reduce the moral authority of the nominee. In recent years a polite but detailed account of why Mohan Pieris was inappropriate, with for instance the arguments so clearly presented by Nagananda Kodituwakku, would have made it difficult for President Rajapaksa to persist with the nomination. Read the rest of this entry »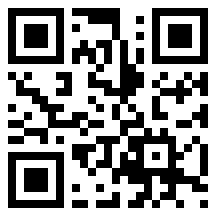 The recent incidents at Weliveriya raise a number of questions which should not be confused. Most important is the fact that three civilians died at the hands of the army. As the new Army Commander has indicated, this is not acceptable. Measures must be taken for a full and credible inquiry, with appropriate penalties as well as the institutionalization of safeguards to prevent repetition.
But it is also important to look at the way in which a simple problem escalated out of control. The preliminary inquiry of the Human Rights Commission has indicated that there was no coordination amongst the various agencies responsible, both for the technical questions as well as the representational ones.
Several weeks ago I wrote to the President about this situation, and suggested some remedial measures. What I said then is worth quoting – 'At present there is little possibility of particular shortcomings with regard to basic services receiving the full attention of authorities at a higher level, whether the Province or the Centre. This amendment will focus the attention of local bodies on important services, and allow them leeway to take corrective action if none is forthcoming from other authorities. As Your Excellency has noted, this is vital with regard to transport, but it should also extend to educational and vocational training services, and to basic health facilities.'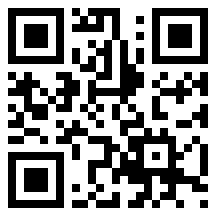 I plan to conclude this series on March 25th, since by then I would have written over a hundred columns on the subject. Besides, I see March 25th as a special day, because it is the birthday of Bishop Lakshman Wickremesinghe, one of the founders of the Civil Rights Movement in the seventies.
I will write about him for that date, but meanwhile I would like to spend the next couple of weeks reflecting on the achievements of those who have made some sort of a difference to the promotion of Rights in Sri Lanka. Unfortunately I don't think people like me who engage in advocacy, such as through this column, have achieved very much. When they do so, it is by engaging the attention of those who have responsibilities for executive action and who take their responsibilities seriously.
That responsibility does not necessarily have to lie with government. There are several agencies that have formal responsibilities that can also take initiatives. Chief amongst them in Sri Lanka is the Human Rights Commission, which has certainly shown itself willing, but which at present does not have enough capacity to push through the reforms it understands are needed. Unfortunately it is not moving swiftly enough on proposing the reforms to its own powers and structures, as envisaged by the National Human Rights Action Plan, which the Cabinet has approved.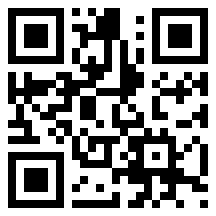 I was pleased, if astonished, to see a complimentary reference to my writings in a newspaper. I was reaching the conclusion that no one read any more, or bothered about Human Rights issues except to make political points, so this was heartening. Admittedly a positive reference by one of the editors who publishes my writings is not evidence that they might make a difference, but it may help.
The reference was the more welcome, because this week there is yet another reminder that, as Anne Ranasinghe put it, 'nothing remains but to mourn'. Nearly two years ago I asked a question in Parliament about women who suffer because of the Vagrants' Act, and it has not as yet been answered, even though it has been placed on the order paper over half a dozen times. Each time the Minister asks for more time.
A few months ago I was heartened, because I was told there was a flurry of activity in the Ministry of Justice, since they had been told they must supply the answer. But that came to nothing, and on that occasion too the matter was put off. Subsequently I met an official of the Judicial Services Commission, who informed me that the Judiciary did not keep statistics of the people it sentenced. He seemed to think that this was not their business.
The National Action Plan for the Protection and Promotion of Human Rights 2011 – 2016 as well as the full series of  Sri Lanka Rights Watch are available at the Peace & Reconciliation Website.
When I wrote about the Laws' Delays last week, I was referring to delays in bringing forward laws or amendments that everyone agreed were essential, but which were held back because of inefficient coordinating mechanisms for all stakeholders. This factor, combined with the lethargy or perhaps diffidence that affects so many government departments, leads to protracted suffering for citizens.
But there is another area too in which the laws' delays cause problems. This is systemic failure with regard to those in remand or indicted, which results in cases not being settled for years. I have referred to this previously, but now the Human Rights Commission has done some investigation and produced a Preliminary Study which includes some worrying statistics. It seems that 53 persons have been in remand for over 3 years with no prospect of an end to their cases. One has been in remand for over 15 years, having been arrested in 1996, while seven others have been in remand for over 10 years.
I was told about this when I met the Chairman of the Human Rights Commission, in pursuing fulfillment of the policy laid down by the President in last year's budget speech. There he spoke of the enormous wastage in human and material resources caused by the practices of remanding practically automatically, and of indiscriminate sentencing to jail, and suggested alternative procedures. In addition to greater reliance on non-custodial sentencing, these could include much readier recourse to bail, as well as entrenching systems to ensure swift disposal of cases.