You are currently browsing the tag archive for the 'hospital' tag.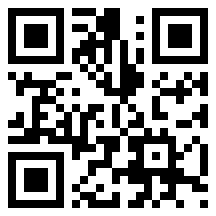 At the debate on the FUTA demands arranged a couple of weeks back by Eran Wickramaratne, perhaps the most telling complaint made by the FUTA head was about children in a distant village clustering in droves before dawn to get the bus to a school far away. That anecdote seemed to have nothing to do with the FUTA strike, though it should have been if the demand for 6% of GDP being spent on education was about results, rather than simply sloganeering. The failure to respond at all coherently to Eran's simple question, what should be done with the 6%, made it clear that policy changes which would lead to a better education system for all was not part of the agenda.
This was sad, because I am sure that some at least of those leading the strike are idealists, not concerned with the massive pay hikes that are being demanded on top of already large salaries. But the failure to analyse the root causes in the decline of our education system that they have highlighted, and to suggest radical reforms that ensure greater accountability, simply plays into the hands of those in the government sector who are satisfied with the status quo. I assume therefore that the strike will soon be settled, with yet another salary hike on top of all those the current government has granted so readily over the last few years, with no effort to deal with the problems of children forced to travel endlessly, to distant schools and to tuition classes, to make up for the failure of government to provide decent schools even in small towns, let alone in villages.
One of the reasons for this failure is the absence of coordination between the providers of the various services essential to a society committed to equal opportunities. Sadly it has not yet registered with our decision makers that good transport facilities are an essential component of a just society. It is useless providing schools and hospitals unless access to them is easy.
I was deeply shocked by various pronouncements in the recent debate in the House of Commons on what was termed the issue of Human Rights on the Indian Subcontinent. Much of the debate was about Kashmir, and several MPs weighed in against India in what seemed a very unfair and biased fashion. But India is large enough to look after itself, and even to cope with the indignation the Britishers expressed when it was reported that India had reacted strongly to the British parliamentary debate on Kashmir. After all, as a lady called Joan Walley put it so expressively, 'There are many people in Stoke-on-Trent from Kashmir who feel strongly…'
What shocked me, sympathetic as I am to the feelings of anyone from Stoke-on-Trent, was that these British MPs simply had no regard for truth. They made things up as and how they liked. I had previously been used to Siobhain McDonagh, but what was astonishing was that two Conservatives had jumped on the bandwagon as far as Sri Lanka was concerned.
I will confine myself here only to matters where blunders were egregious. There were several matters about which looking at evidence would suggest these sanctimonious creatures were wrong. But to be totally wrong, with no concern for evidence, struck me as very sad indeed.
Following what Weiss describes as the 'recriminations' that affected UN international staff, most decided to head back to Vavuniya, and only Harun and 'a UN engineer' remained behind to try to get the Tigers to agree to releasing the local staff and their families. He was to stay on for over a week more, getting back only on January 29th. Needless to say, the local staff was not allowed to leave, though as it happened, in a clear indication that allegations of indiscriminate attacks on civilians did not happen, all of them survived the conflict.  Weiss refers to 132 of them, though interestingly, more recently, I have seen a lower figure canvassed, as though to belittle my point about all of them surviving.
There is also some doubt about the UN engineer Weiss describes, since the information given to the military was that Harun's associate was a Sri Lankan Security Officer with UN Security called Mr Suganthan. It is not at all surprising that he is reported to have been able to migrate to Canada within a month of getting out of the Wanni. This again is an example of where our Ministry of Foreign Affairs should have found out more about the circumstances, but there is little coordination between the different government agencies responsible for working with the UN, and I fear even less understanding of the way in which different individuals in the UN system operate.
The University Teachers for Human Rights, whose reports are a mine of information about what happened in the North during the conflict, have sections called 'Bearing Witness'. These give personal accounts of people caught up in the conflict.
These are particularly useful, because one feels that UTHR has no particular axe to grind in quoting from such sources. They present a range of viewpoints, and while obviously one cannot be sure that all accounts are accurate, it is clear that UTHR does not doctor what they hear, or seek to present a particular perspective. This seems to me unlike many other reports, usually by journalists, which produce evidence to emphasize their own predilections.
During my recent visit to the North, having looked carefully at various sites that figure prominently in recent critiques of government action, I thought it might be useful to talk to people who had lived through the last few months of conflict in the No Fire Zones. I spoke to three people at the Mullaitivu GA's office, to two families at Suthanthirapuram and at the Udaiyaarkadu hospital, and to two people at the Vallipuram school that had been used as a hospital. On the next day, I spoke to 18 people at the last two sections in Manik Farm which still house the displaced.
Many had only come out at the very end, though a few had got away in April in the first great exodus. One enterprising old man had walked out on March 16th, while two had escaped by sea. One had got away reasonably early together with her husband and a couple of children, paying Rs 200,000 for passage for the whole family. A few weeks later the price had been Rs 200,000 for one person. The school teacher who had got away thus, along with his brother, told me however that the Sri Lankan forces had fired on their boat, killing several, before registering that they were not Tigers. They had then apologized, and treated the survivors well.
This was the only story I was told of casualties during escape from the Zone. In fact, apart from stories of individual deaths in a few other cases, this was the only account of people having lost their lives. None of the people I spoke to gave a single instance of women or children being killed. Seven men I spoke to in Ananda Coomaraswamy village in Manik Farm had all got away during the last few weeks with their entire families, one of them with seven children – and a few grandchildren – all now living. Of the seven women I spoke to, four were widows, but two of the husbands had died earlier, of fever and a fall from a tree respectively. All their children had survived, five in one case.
The comparatively positive nature of the 2009 US State Department Report
Late in 2009 the US Department of State produced a 'Report to Congress on Incidents during the Recent Conflicts in Sri Lanka'. The Report was shared in a very positive manner with the Sri Lankan government, and I regret very much that we did not immediately look into the matters it mentioned and produce a response to the US.
This was planned, and a Committee for the purpose was in fact appointed. I have no idea whether the general lack of urgency delayed things, but soon enough there were good reasons to feel suspicions about at least some Americans. The shenanigans with regard to General Fonseka were worrying, though I suspect we should realize that individual Americans may have exceeded their briefs in this regard. As with Sri Lankans, we cannot assume concerted policy in all cases where individuals go out on a limb, though again, as with Sri Lankans, the tendency to stand together leads to misunderstanding.
Still, we should understand that, at least in the American Defence establishment, there is a positive attitude to what we achieved. Indeed there is also awareness that excessive hypocrisy can be self-defeating, if ever international instruments subject America to the same relentless criticism some individuals apply to us, whether through self-righteousness or other more sinister motives.
What was interesting about the State Department Report was that it was balanced and indeed made clear the contribution of the LTTE to any abuses that might have occurred. Whereas some of those working for the UN took pains to suggest that government also bore some culpability with regard to child soldiers, the Report records 18 allegations about this appalling practice of the LTTE. Indeed if any blame should attach to the UN for its activities in Sri Lanka, it is with regard to the condoning of this practice by the UN in the years after the Ceasefire Agreement. The conduct of Joanna van Gerpen, who connived at the continuing recruitment of children over 17, with her failure to ensure proper use of the 1 million dollars that were given to the LTTE for rehabilitation, seems to me deplorable, and she should be deemed guilty by association at least of War Crimes, with appropriate recompense paid to those who suffered.