You are currently browsing the tag archive for the 'Health' tag.
Paper presented by Prof Rajiva Wijesinha
Adviser on Reconciliation to HE the President of Sri Lanka
At an international conference on
India's North-east and Asiatic South-east: Beyond Borders
Organized by the Centre for Research in Rural and Industrial Development
At the North East University, Shillong, on June 6th and 7th 2014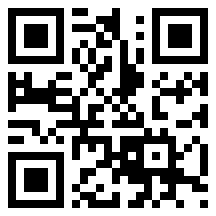 A major problem former colonies faced when gaining independence was that of identity. When composed of populations that differed from each other in various particulars, the question arose as to whether constituting a single country was justified. The problem was exacerbated by the two Western impositions after the Second World War that had done much to shape attitudes subsequently in an immensely destructive fashion. The first was the creation of a Jewish state in Palestine which institutionalized nationalisms based on identity rather than geography. Even more destructive as far as South Asia was concerned was the partition of British India, which popularized the idea that a country had to be based on homogeneity. This contributed to the othering of what was not homogeneous.
Obviously I do not mean to say that all was sweetness and light before that, for we are only too aware of conflicts based on identity through the centuries. But the idea that a country belonged to those of a particular identity, ethnic or religious or linguistic, was I believe damagingly entrenched by the Western redrawing of boundaries in areas that had not gone through the contortions that Europe had in developing the concept of the nation state. And, even more worryingly, the dominant force in the world at the time these divisive concepts became entrenched was the United States, which prided itself on being a melting pot, where different identities were subsumed in the great American dream.
This, combined with British notions of democracy, which gave supremacy to an elected Parliament, contributed I believe to the majoritarianism that has bedeviled South Asia since independence. So in both India and Sri Lanka we had efforts to impose the language of the majority on everyone else, though fortunately for you in India, this was resisted and, as far as the major languages of the country were concerned, you developed a more sensible policy.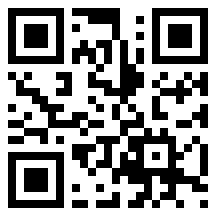 The recent incidents at Weliveriya raise a number of questions which should not be confused. Most important is the fact that three civilians died at the hands of the army. As the new Army Commander has indicated, this is not acceptable. Measures must be taken for a full and credible inquiry, with appropriate penalties as well as the institutionalization of safeguards to prevent repetition.
But it is also important to look at the way in which a simple problem escalated out of control. The preliminary inquiry of the Human Rights Commission has indicated that there was no coordination amongst the various agencies responsible, both for the technical questions as well as the representational ones.
Several weeks ago I wrote to the President about this situation, and suggested some remedial measures. What I said then is worth quoting – 'At present there is little possibility of particular shortcomings with regard to basic services receiving the full attention of authorities at a higher level, whether the Province or the Centre. This amendment will focus the attention of local bodies on important services, and allow them leeway to take corrective action if none is forthcoming from other authorities. As Your Excellency has noted, this is vital with regard to transport, but it should also extend to educational and vocational training services, and to basic health facilities.'
Remarks by Prof Rajiva Wijesinha
At the introduction of the Child Centred Budget Analysis
Presented by the Child Rights Advocacy Network
together with the Ministry of Child Development and Women's Affairs and the Office of the Advisor on Reconciliation to HE the President
As the Moderator Dr Hiranthi Wijemanne said, this is largely about the views of those present, so I will be brief. This Analysis dwells on four areas, with regard to three of which, Child Development, Child Protection and Health, we can I think be relatively satisfied.
Though more remains to be done, we have certainly improved our record in all these areas, and I should note the excellent work being done now by the Ministry of Child Development and Women's Affairs, through its imaginative and caring Secretary, and the support he receives from the National Child Protection Authority and the Probation Department. In fact I have just come from a ceremony arranged by the NCPA to appoint representatives to every Divisional Secretariat, and I can only commend the commitment of the NCPA Chairperson, who is determined to establish consistent standards islandwide. I am sure the Ministry will issue guidelines to entrench the coordination this Analysis suggests must be improved, while also ensuring that remedial measures are taken where there are shortfalls.
With regard to Health, I think the contrast the Hon Sarath Amunugama drew with Education, is something we need to think of seriously. Clearly he believes, as I do, that we can be relatively proud of our record in Health, where it seems that year by year things are improving. Sadly, with Education the opposite holds true.
The National Action Plan for the Protection and Promotion of Human Rights 2011 – 2016 ( sinhala & tamil) as well as the full series of  Sri Lanka Rights Watch are available at the Peace & Reconciliation Website.
Because of both the National Human Rights Action Plan, and Reconciliation work that involves meetings at distant Divisional Secretariats, over 50 in the last year, I have become deeply conscious of the gaps in our systems with regard to protection for Women and Children. Most obviously there is a woeful lack of coordination of the various agencies and personnel supposed to work in this area.
But equally worrying is the absence of such personnel in most places. This has been brought home to me more forcefully, following the suggestion of the Secretary to the Ministry of Child Development and Women's Affaris to set up Women and Children's Units in each Division. I now check on what human resources each Division have, and I find none that have officials in every area.
This is true of many fields. After the very productive discussion between the Secretary of the Children's Ministry and the Secretary to the Ministry of Social Services – whom I had known in another incarnation as the courageous and efficient Government Agent in Mullaitivu and then Jaffna – I looked also for Social Services and Counselling and Welfare Officers, in addition to Women's Development and Probation and Child Rights Protection and Early Childhood Development Officers. But more often than not these too are lacking – and the same goes for Sports Officers and Cultural Officers too.
In some places there had been Officers on probation, but they had left to take up places in the latest Graduate Recruitment Scheme government has begun. That absurdity made me realize how bizarre this scheme was, though I had already had inklings of the confusion caused in many officers by hundreds of these new recruits, for whom jobs had to be found.
I am at a loss to understand why government did not actually formulate a coherent human resources policy before it launched its latest graduate scheme. Given the urgent needs of the vulnerable in our society, it would have made sense to establish cadre positions in each Division for the various Departments that look after the vulnerable. Then, after developing job descriptions and prerequisites, they could have advertised for suitable people. If there were insufficient suitable people, they could have offered training courses, perhaps on the basis of loans that would be repayable when employment was obtained. Read the rest of this entry »
On the basis of consultations undertaken over the year as Adviser on Reconciliation to the President, I have submitted a report, with several recommendations. One set deals with problems raised at Divisional meetings. I give here the preamble, and the actual recommendations –
Much dissatisfaction is created by the sense that government is distant, and decisions are made without consideration of local wishes and needs. Explaining government decisions, and why delays are inevitable even though planning is based on a commitment to equitable development, often relieves feelings.
A second problem is resentment of perceived corruption. Enhancing accountability, and providing opportunities to discuss expenditure, with concentration on outcomes and value for money, would reduce resentments.
Confusion is also caused by overlapping areas of responsibility. Though the Divisional Secretariat was intended to be the primary unit of administration, functions impacting strongly on people are based on different areas of responsibility. These include the police, education and health. This makes coordination difficult.
Recommendations
Strengthen Local Government Institutions and give them full responsibility for administration of functions closely affecting the daily lives of people. These include education and vocational training, health and sanitation, local roads and bridges and transport, water supply and drainage and waste management, markets and agricultural extension work.
While policies in these areas should remain the preserve of the Central Government, consultation procedures should be entrenched. Draft legislation for local government contains provisions for consultation, but these could go further. Consultation should be of the grass roots, with mechanisms to convey ideas from Grama Niladhari level, and obtain responses. When these are negative, which will often be the case, alternative remedies for problems posed should be offered, with a time frame. Read the rest of this entry »
I was told recently by a friend that he felt we were not actually addressing the concerns that had been raised with regard to Sri Lanka. I was surprised, because I thought we had been doing this throughout. However, I could see that, in assessing the methodologies adopted to attack us, we might have been distracting attention away from simple facts. It might be useful therefore to record specific concerns – but in doing so it will be clear that, the moment one concern is addressed, another is raised, sometimes with blatant inconsistency.
1. There was concern that we would hold the displaced indefinitely in what were termed internment camps, and not resettle them.
We pointed out three reasons for keeping them in welfare centres, which were by no means internment camps. The term internment refers to taking people from their homes into custody, whereas we were dealing with people who had been taken from their homes, which were in heavily mined areas. Some of those people were security risks given their involvement, whether willingly or not, in terrorism.
Apart from security checks, we noted the need to demine the areas to which people were being returned, as well as the need to restore at least basic infrastructure. Now that that has been done, all but 10,000 of the displaced have been resettled.
As a result, we got little assistance initially, except from the Indian government, for demining. We therefore spent a massive amount of money on equipment – after which UNHCR also donated five or so machines, far fewer than the 25 or so we had bought. Our army did most of the demining required, and we were able to begin resettlement within a few months.
3.  Subsequently concern was expressed that we were resettling too quickly, without proper attention to demining.
Since resettlement began there have been hardly any mine related incidents in the areas of resettlement. I believe, apart from the death of a foreign demining expert, there was only one casualty in the Wanni last year, a boy who had been sent to collect firewood in an uncleared and marked area, whose leg was blown off.
This should be contrasted with a far higher number of accidents in the Northern peninsula, which had been demined by international agencies after it was freed from LTTE control in 1996. It should also be contrasted with incidents elsewhere, such as Cambodia, which suffered from constant explosions for years after conflict ceased. Read the rest of this entry »