You are currently browsing the tag archive for the 'Hard Talk' tag.
In the course of the frenetic travel programme I had set myself before the usual budget period, I had just two days in Sri Lanka last week. They were packed, with Parliament, and an overnight stay with a cousin visiting after several days, and the 92nd birthday of my most distinguished aunt, but also a couple of interviews as well as meetings with two ambassadors.
Though I feel increasingly despondent, I continue to defend the war record of the government, and indeed feel that some of the absurdities now occurring spring from the bitterness felt with regard to unfair attacks on us. But when I reiterated how fundamentally wrong the Darusman Report had been, one of them asked very simply why we had not refuted it.
This failure continues to bemuse me, and the more so now after the Marga Institute produced their Third Narrative, which provides a wonderful opportunity on which government could build. But given the schizophrenia that possesses government, it will not take ownership of this document and flesh it out with details that only government possesses (though perhaps it has again misplaced them, for I had a frantic but informal request from the Foreign Ministry for the Peace Secretariat archives).
One explanation I offered the ambassador was that government simply had no one left who could argue a case intelligently and in good English. A couple of years back, when I told the President to make better use of the professionals in the Ministry of External Affairs, he told me that their command of English was weak. I fear this is a myth of which he has been convinced by those who see themselves as brilliant exponents of the language, having been to elite Colombo schools. The fact that they cannot use the language with sophistication, or respond in a manner those accusing us would take to heart, is not something the President realizes.
But there had recently been an exception, in the form of Chris Nonis, who had given a superb interview on Channel 4. All those I met in London were still full of the way he had responded, which is not something that had happened, they were kind enough to say, since my discussion on 'Hard Talk'. However I had soon after that been removed from public appearances, except just the once when the President over-rode the blockages of the Ministry and sent me to London to deal with an attack on us organized by Channel 4.
Jon Snow dropped out after my participation in that programme was announced, though it would be too much to assert that was the reason. Conversely, after Chris' great performance last year, a Sri Lankan station had asked him to participate in a debate with Jon Snow and Callum Macrae, but he had said he wanted me involved as well. The station then abandoned the idea, which I suppose is some sort of compliment. If both Channel 4 and local television would rather avoid me, I can claim to be perhaps the last adherent in government of Mr Bandaranaike's Middle Path. Read the rest of this entry »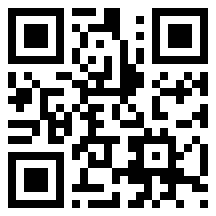 As pressures mount in Geneva, my bemusement increases at our failure to answer systematically the many charges made against us. I had long pointed out that the criticisms made were by and large untenable, but there were certain incidents which required to be investigated further. This view, based on close observation from the vantage point of the Peace Secretariat where I had set in place mechanisms to monitor allegations and check on them, was confirmed by the LLRC Report. That highlighted the need to check on the treatment of surrendees while affirming that indiscriminate attacks on civilians etc were absurd and tendentious charges.
To dismiss those charges however requires logical argument based on evidence. This approach is sometimes not acceptable, as I realized when I was roundly attacked for having declared way back in June 2009 that there had been civilian casualties. The then Attorney General asked me why I had said this, to which my answer was that it was true. I could however understand his assertion that people would try to make use of my answer, and I sympathize with those who feel they might succumb to leading questions and therefore stay silent. But the way of dealing with such matters is to point out the nonsensical nature of such stratagems – as I did with Stephen Sackur on 'Hard Talk' when he asked whether I was admitting there were civilian casualties – rather than hiding one's head in the sand, ostrich-like, and pretending one knew nothing, or even worse, denying reality.
Unfortunately, given that we have so many ostriches in the country, blank denials are thought preferable to logical argument. Thus we seem internationally to have lost the battle with regard to the number of casualties, which has reached the inflated figure now, sanctified by the blessed Darusman, of at least 40,000. These are claimed to be civilians who were killed in indiscriminate firing.