You are currently browsing the tag archive for the 'Grama Niladhari Division' tag.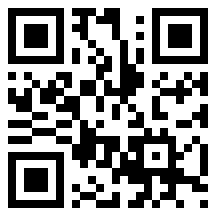 One of the main problems faced by officials involved in the care of children is the lack of precise structures with aims and reporting mechanisms. The task of the NCPA and the Probation Department, whether they are combined or simply work together coherently, involves several dimensions. They must deal with the real needs of children and families instead of being governed by archaic concepts of control. They must understand their responsibility for policy, and ensuring accountability, without dissipating energies on service delivery, which should be left to local officials.
For this purpose they must ensure structured linkages, with other central ministries as well as provincial bodies, and promote multi-disciplinary networking, This requires strong community representation and linkages, withe staff employed on the basis of appropriate skills, with mechanisms for constant training.
The other institution within the Ministry of Child Development is the Children's Secretariat. Currently this concentrates on children under 5, but its responsibilities should be extended to cover all children. Though other government agencies will provide education and health etc, the Secretariat should promote children's rights in the fullest sense, and ensure holistic development. Its officials should liaise with officials at Divisional level to monitor progress and satisfactory delivery of services, and conformity to national standards. They must liaise with officials of the Ministries of Health and Education to develop guidelines for action and appropriate areas for intervention.
Read the rest of this entry »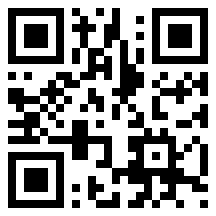 In a week of much depressing news, perhaps the most depressing was that presented under what seemed intended to be a triumphant headline. The headline read 'President resolves Uswewa Junior School teacher shortage', and the story was about how the President took steps to fill teacher vacancies in a Junior School in the Hambantota District.
Children from that school had been at Temple Trees, and one enterprising student had complained that there were no teachers for English or Science subjects. The President had directed the student to complain to the Southern Province Minister of Education and then issued orders to the Minister to take immediate steps to fill teacher vacancies in the school.
Assuming that teachers have now gone to the school, and will stay there, we should rejoice at the news. Any step to improve the education provided to children anywhere is a positive measure. But it is clearly completely unacceptable that there should be teacher shortages that can be resolved only if a child happens to be at Temple Trees and complains to the President.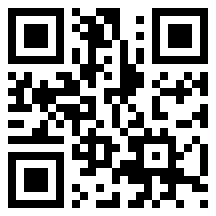 The topic of education comes up at almost all Reconciliation Committee meetings at Divisional Secretariat level. I wondered whether this was because I am still thought of as an Educationist, but I suspect those who come to these meetings have no idea about my range of experience at all levels, and talk about education simply because they see a good education as vital for their children.
They are absolutely right, and the dedication of the many educationists who established excellent schools in many parts of Sri Lanka in the 19th century, the recognition by Buddhist and Hindu and Muslim social activists that they had to start their own schools, and then the comprehensive scheme developed by C W W Kannangara, did much to ensure social mobility for all segments of society.
Sadly, when the commitment of both state and the private non-profit sector to supply a good education turned into the establishment of a state monopoly, a rot set in. The state simply could not supply enough, and maintain high quality, so we now have the ludicrous situation of additional supply being provided by international schools and by tutories. Unfortunately our doctrinaire statists object to the former, and allow the latter full rein, even though they disrupt the school system even more destructively, given that many school teachers give tuition and expect their students to come to their classes to get what is not given in school.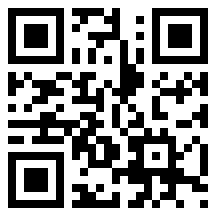 On August 24th the Secretary to the Ministry of Child Development and Women's Affairs held a consultation on children's issues which brought together the various agencies working on the subject in his Ministry, together with representatives of the Ministry of Justice and the Attorney General's Department and the police, as well as some Non-Governmental Organizations that have contributed significantly to the promotion of the Rights and the Welfare of Children.
The purpose was better coordination, and the meeting followed on a request the Secretary had sent to his counterpart in Public Administration, requesting that he ask Divisional Secretaries to set up a Unit in each Division for Women's and Children's Affairs to ensure more coherent action. He noted there the various officials dedicated to this purpose, which include Women Development Officers, Child Rights Protection Officers, and Early Childhood Development Officers responsible to his Ministry. Others concerned with the issue include officials of the National Child Protection Authority, also under his Ministry, and Probation Officers who function under Provincial Ministries. The Unit would also need the close cooperation of officers from the Women and Children's Desks that the Police have now established nationwide, effectively as far as the North is concerned, though I cannot speak for other areas.
One of the decisions made at the Consultation was that clear job descriptions should be drawn up for all these officials, to ensure comprehensive coverage of all areas whilst avoiding overlaps. At the same time it was noted that ensuring comprehensive coverage at all levels would require a division of responsibilities on a geographical basis, with one officer monitoring activities in a particular area and reporting on these to colleagues.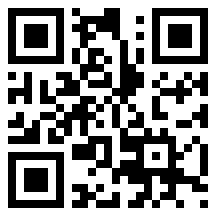 I have been deeply upset in recent months, at meetings of Divisional Secretariat Reconciliation Committee meetings in the North, at the continuing failure to address the problem of teacher shortages in key subjects. While there is heartening appreciation of the rebuilding of schools, at much better levels than ever before, I am constantly told that there are insufficient teachers for English and Maths and Science. Of course I know this is a problem elsewhere in the country too, but that is no excuse. Given that it is those in rural communities who suffer most, I can only hope that those concerned with basic rights will at some stage institute legal action to ensure equity in education, and force government to look at alternative systems of teacher training and teacher supply, instead of sticking with the statist centralized model that has so signally failed for so long.
Significantly, I am rarely told about shortages of teachers for computing, but this does not mean that they are available. This was brought home to me graphically when I was discussing plans for use of some of my decentralized budget for education in Rideegama in Kurunagala. While I have over the last few years used part of the budget in the North, for entrepreneurship training for former combatants and this year for Vocational Training in Mullaitivu, and the rest in Ratnapura, where we concentrated on school education and English, I thought I should also do more further afield, given that the Liberal Party has a couple of Pradeshiya Sabha members in Rideegama.
I had wanted to do English classes, and these will now be conducted in three GN divisions, through the Sabaragamuwa English Language Teaching Department, which had done the teacher training in Sabaragamuwa. But to my surprise I was also asked for computer training, in particular for Ordinary Level students, since there are hardly any computer teachers in the schools in the area.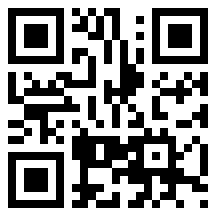 While going through the schedule of projects implemented by Non-Governmental Organizations in the north, in terms of the task I was given of coordinating assistance to make it more effective, I found a number of different projects to establish Children's Clubs, with a sum of Rs 1000 granted for each Club. I was surprised by this, and even more surprised when I found that the Divisional Secretaries concerned had no idea about these allocations.
However, following a helpful report I received from the Divisional Secretary of the Vavuniya Town Division, I asked others too for records of Children's Clubs in their areas, and found that a number had been set up. I also found errorneous my initial assumption that the projects were not very coherent, and could not serve any great purpose. I had asked Save the Children, which had been instrumental in developing one Project to establish Children's Clubs, for details, and received a very clear exposition of the initiative. While clearly there needed to be better liaison with the Divisional Secretaries, this had in fact been envisaged in the Project, as was clear in the note Save the Children submitted on the subject, making clear how important the concept was.
Most of what follows is taken from that note, which Save the Children, which had been the international NGO Representative on the Civil Society Partners for Reconciliation that has been meeting in my office over the last year, kindly supplied at my request. It was entitled Children as Agents for Change which indicates the importance of providing space for children to enjoy themselves whilst also learning to take on responsibilities and care for their own lives.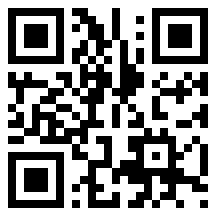 Soon after I had written last week's column about improving protection at local levels, I found a structure already in place that was based on a similar idea. This was in relation to the Community Policing that that present Inspector General has instituted.
His determination to establish mechanisms for this is in line with the Mahinda Chintanaya commitment to ensuring consultation at village level. Sadly I don't think any other government department has moved coherently to implement this idea, and I can only hope that the present IGP does not fall prey, as his most illustrious predecessor Osmund de Silva did, to resentment on the part of politicians who want to provide solutions to all problems themselves. Osmund de Silva found that his efforts to develop a productive relationship between the police service and village communities was looked on with suspicion by the politicians of a newly independent country who thought they were the heirs to all the authority that the British had exercised.
So, whereas the British hierarchichal system, with the police seeing themselves as representatives of a government that was at a remove from the people, has changed in Britain, with greater understanding of the community basis of democracy, it continues in Sri Lanka. And though the IGP has tried to change things, I suspect old habits will die hard in many parts of the country, not least because of the different layers of politicians who insist on controlling things themselves – as was tragically illustrated in the recent reign of terror in Sabaragamuwa.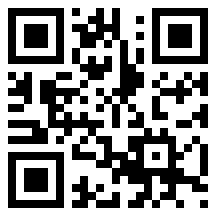 I had intended to return this week to better coordination at local levels, to promote necessary and desirable actions with regard to the vulnerable. I will use the term protection to cover this, but I should note that it requires not only reactions to situations where suffering has been inflicted, but also positive measures to empower people so they can resist and prevent exploitation.
This seems the more urgent, after a very informative meeting conducted at the Ministry of Child Development and Women's Affairs. This was the second in what the Secretary has set up for regular consultations with regard to children. In addition to representatives of the various institutions under the Ministry, he had invited officials from Ministries involved in the care of children. There were also several individuals from Non-Governmental organizations whose dedicated contribution I have noted through my own work in the field.
The lady from the Ministry of Education who attended struck me as particularly enlightened. She understood immediately the problems raised by those present with regard to the tuition culture, lack of extra-curricular activities in schools and of facilities for vocational training, the failure to ensure that Life Skills are taught properly throughout the entire secondary school span and inadequacies with regard to counselling.